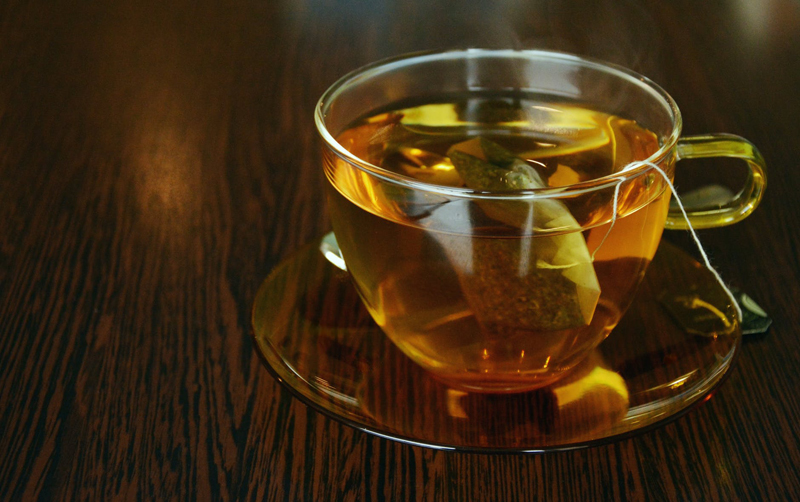 Tea and Scotland

When one thinks of Europe and tea our thoughts go directly to England. We do know that England's influence was on most traditions, the variations and the types of tea that is the United Kingdom.

Most tea drinkers are very unaware that Scotland actually played a huge role in the development of bringing tea to the entire world!

The early 1800's were very transitional times in trade period. Many things were coming in from the Orient and India and one item that was much sought after was tea. Many areas such as Ceylon (now called Sri Lanka) were exotic and quite well known for their coffee productions only. A terrible blight was taking place in that part of the world during the early 1800's. This blight caused a quarter million acres of coffee to be ruined. This was the eventual end to the coffee industry there.

But the coffee plantation owners tried to strive on, when in 1839 tea seeds and small Assam Jat plants from the Botanical Gardens of Calcutta India were planted. But plantation owners were concerned only with coffee saying there was no value to tea. And those planted tea seeds/plants were long forgotten.
In 1867 James Taylor sought to change that. James Taylor was a Scotsman, but had British citizenship. Taylor spent time in India in 1866 to learn about the growth and cultivation of tea. James Taylor is often called "The father of Ceylon tea" because in 1867 he arrived in the blighted Ceylon region and cleared and planted 20 acres of tea on what is known as the Loolecondera Estate. The conditions were perfect to grow tea in Ceylon. The land is 7000 ft. above sea level, good amount of sun and good amount of rain. Ceylon was once known as Paradise Island. Soon Taylor's Estate flourished, he invented tea rolling machine and also perfected the technique known as "fine plucking" (hand picking of two leafs and one bud). In 1872 Taylor exported 23 pounds of tea valued at 58 rupees. This shipment was ever valuable because this tea was going to England! By 1875 his tea was now at the London Tea Auction. By 1890 Taylor was exporting about 22,900 tons of tea!

In the late 1890's a Scottish immigrant and U.K. millionaire was traveling. His name was Thomas Lipton. He was on a journey to Australia when his journey brought him to Ceylon where he met James Taylor. Teas was becoming increasingly popular and take overs of small farms and plantations during this time were common. James Taylor was chased away from the tea industry. James Taylor undeniably changed the tea industry by his hard work and undying spirit.
Thomas Lipton open a grocery in Glasgow Scotland in 1871 where he made it convenient for the everyday person to purchase tea.

English Breakfast Tea was also created in Scotland not England. A Scottish tea master invented it in Edinburgh. Queen Victoria sampled it and brought it to England and popularized it there.

There currently are two types of Scottish tea. They are most widely available known as Scottish Breakfast Tea and Scottish Blend. Scottish blend is especially blended for the soft water of Scotland. It is a full-bodied black tea with malt flavors. It was designed to be served with milk and sugar.

Here is a small list of Scottish tea company names:
Scotland Street Tea
Brodies Famous Edinburgh
Scottish Blend (pyramid)
Thompson's Family Teas
Harney & Sons
Dilmah Ceylon Tea
MacKenzie's
Melrose's Tea
Jeeves & Jericho
Taylors of Harrogate Tea
Edinburgh Tea & Coffee Co.
Typhoo
PG Tips
Harriet's (loose Leaf)
To name a few.

Scotland is home to numerous tea houses and tea rooms. Scotland is also home to the Walker's Shortbread Cookie Company that is often served at the finest tea houses across the world!

So now when we think of tea we'll be reminded that Scotland had much to do with changing and creating the tea industry as we know it today.



Related Articles
Editor's Picks Articles
Top Ten Articles
Previous Features
Site Map





Content copyright © 2022 by Mary Caliendo. All rights reserved.
This content was written by Mary Caliendo. If you wish to use this content in any manner, you need written permission. Contact Mary Caliendo for details.