Summer Tea Liquor Recipes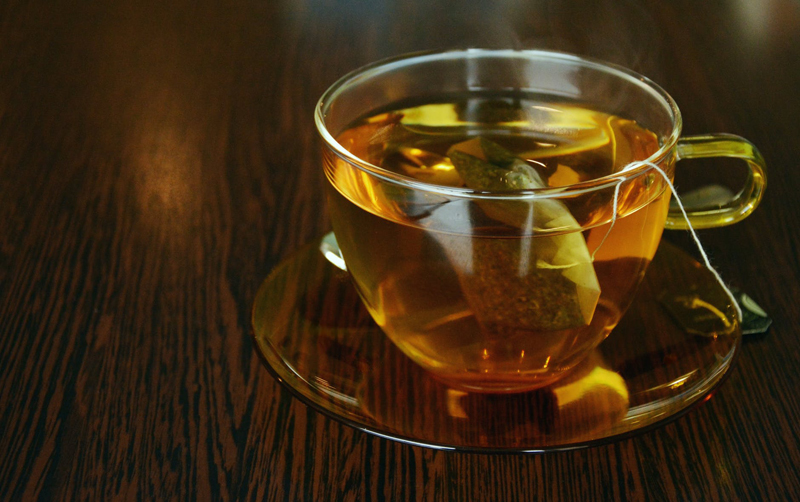 Summer Tea Liquor Recipes

Summer is here and there is no better way to spend the evening entertaining a few friends.

Summer gives us a chance to get outdoors, to enjoy starlit nights with good friends and great drinks.
The
Cooler night air will provide a great backdrop for a lovely summer evening event.

To get you started in the right direction, I've got two adult tea beverage drink recipes that you and all your guests are sure to be amazed by, plus no one will even guess that tea is in it!

This refreshing recipe is one that is easy to make and pairs well with lots of foods and is most agreeable to the most people.

Tea Sangria!

Who wouldn't want refreshing cold Sangria?

Here is a list of ingredients you will need:

1 (10) ounce package of frozen strawberries (put out for room temp. but still frozen)
2C. of cold water
¾ C of sugar (we used white sugar, but one can substitute any type of sugar that is preferred)
1 navel orange (medium size)
1 lemon sliced
4 tea bags (we used black tea, but your preference is your own)
2C of red wine
2C lemon lime soda

Utensils needed:

Blender
Large saucepan
Ladle/large serving spoon
Punch bowl (or large container/bowl/dispenser)
Serving glasses

Directions:

Step 1. Put strawberries in the blender and blend so that strawberries are somewhat puree.

Step 2. In the saucepan, place the ¾ C of sugar and the 2C cold water together and bring this to boil, stir until the sugar is completely dissolved.

Step 3. If you hadn't sliced the fruit yet, please slice the fruit into long slices. Then add the fruit into the saucepan of sugar. Bring this to a boil for only a minute or so.

Step 4. Remove saucepan from heat; add the tea bags. Cover the saucepan and let steep for 5 minutes.

Step 5. Let cool to until room temperature is reached.

Step 6. After steep time add tea mixture, the red wine and the strawberries. Stir this well.

Step 7. After mixture has been stirred together, chill the mixture in the refrigerator. (This is important to keep bacteria from forming one must chill until cold) When your mixture is cold, add the lemon lime soda. Stir again.

Serve in a pretty punch bowl or container. Add colorful tumblers or wine glasses to enhance experience more.

*If one can keep this in the refrigerator just before serving this is ideal.

*a variation to this recipe can be to freeze fruit slices in a bowl and then remove the block and float in the sangria. This serves two purposes keeps sangria cold while dispensing extra fruit.

*the above recipe makes two quarts can double recipe for a crowd.

The second drink recipe:

The Tea-tini
Refreshing and upscale and extremely easy to make!

The necessary equipment is a martini cocktail shaker and martini glasses for serving and a measure/shot glass.

The ingredients necessary are:

3 ounces of freshly made green tea chilled (I pre-make my green tea and then refrigerate)
2 ounces of gin
1 tsp. simple syrup (*see below for recipe)
1 sprig of fresh mint
Ice cubes

*Martinis are always made one by one, so this recipe of course yields one martini.

Step 1. In the cocktail shaker fill with cubes of ice, combine premade tea, the gin, and the simple syrup.

Step 2. Shake this until on feels the cold and upon opening this is frothy (if not reshake quickly)

Step 3. Pour martini into martini glass and garnish with a fresh sprig of mint.

This is a pretty drink done with a bit of James Bond style!

**Simple syrup is often an ingredient used in many many recipes. All that it is, is simply sugar that is dissolved by heating it. To achieve simple syrup; in a saucepan dissolve equal amounts of sugar to boiling water and then chill.

Enjoy the kick off to summer with parties that include adult tea beverages!



Related Articles
Editor's Picks Articles
Top Ten Articles
Previous Features
Site Map





Content copyright © 2021 by Mary Caliendo. All rights reserved.
This content was written by Mary Caliendo. If you wish to use this content in any manner, you need written permission. Contact Mary Caliendo for details.