Why Are There Religious Wars ?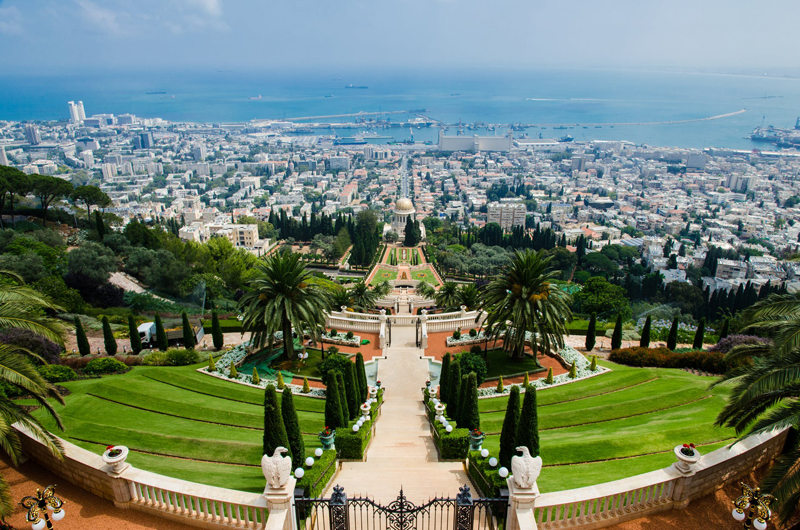 The Bahá'í Faith maintains that there is only one God, no matter what names believers might use throughout history, and that the basic moral and religious teachings are the same, no matter by what name the congregations might be known. But if that is true, why then do people decide to argue and even shed blood over perceived religious differences?
Bahá'u'lláh, Prophet/Founder of the Bahá'í Faith, observed, "...how grievously the Prophets of God, His Messengers and Chosen Ones, have been afflicted. Meditate a while on the motive and reason which have been responsible for such a persecution. At no time, in no Dispensation, have the Prophets of God escaped the blasphemy of their enemies, the cruelty of their oppressors, the denunciation of the learned of their age, who appeared in the guise of uprightness and piety." --
Gleanings from the Writings of Bahá'u'lláh,
p. 57
If all the great religious Teachers came from the same Source, and all spoke with the same Voice of God, why do They suffer from ridicule and opposition, even martyrdom? 'Abdu'l-Baha, the son of Bahá'u'lláh, answered:
"God has created us, one and all--why do we act in opposition to His wishes, when we are all His children, and love the same Father? All these divisions we see on all sides, all these disputes and opposition, are caused because men cling to ritual and outward observances, and forget the simple, underlying truth. It is the outward practices of religion that are so different, and it is they that cause disputes and enmity--while the reality is always the same, and one. The Reality is the Truth, and truth has no division. Truth is God's guidance, it is the light of the world, it is love, it is mercy. These attributes of truth are also human virtues inspired by the Holy Spirit." -- Paris Talks, p. 120
In an essay directed at religious leaders, Abdu'l-Baha told them, "This is the day when dogmas must be sacrificed in our search for truth. We must leave behind all save what is necessary for the needs of today, nor attach ourselves to any form or ritual which is in opposition to moral evolution. Search untiringly for truth and reiterate the teachings which harmonize with the crying needs of the hour. This will be the cause of the progress of man, the illumination of the Orient and the Occident." --
Divine Philosophy,
p. 67
So, how to Bahá'ís deal with opposition to their religious beliefs, which often differ from current cultural norms? How do they define victory over self and vindication of their understanding of truth? Do they engage in argumentation or condemnation, let alone violence? No:
"...today 'victory' neither hath been nor will be opposition to anyone, nor strife with any person; but rather what is well-pleasing is that the cities of [men's] hearts...should be subdued by the sword of the Word, of Wisdom, and of Exhortation. Everyone, then, who desireth 'victory' must first subdue the city of his own heart with the sword of spiritual truth and of the Word...: afterwards let him turn his regards towards the cities of [others'] hearts. This is what is intended by 'victory': sedition hath never been nor is pleasing to God..." He goes so far as to say that, "If ye be slain for His good pleasure verily it is better for you than that ye should slay." - 'Abdu'l-Bahá,
A Traveller's Narrative,
p. 64
Bahá'ís do not fight with others in their efforts to teach their cause. Instead, they are working very hard to
be
the change they want to see in the world. Not by feeling perfect themselves, nor by attacking the beliefs of others, but rather, striving to show the truth of their beliefs--little by little, day by day.
You Should Also Read:
The Purpose of Religion
The Eternal Covenant
Progressive Revelation - All Religions are One


Related Articles
Editor's Picks Articles
Top Ten Articles
Previous Features
Site Map





Content copyright © 2023 by Cheryll Schuette. All rights reserved.
This content was written by Cheryll Schuette. If you wish to use this content in any manner, you need written permission. Contact Cheryll Schuette for details.