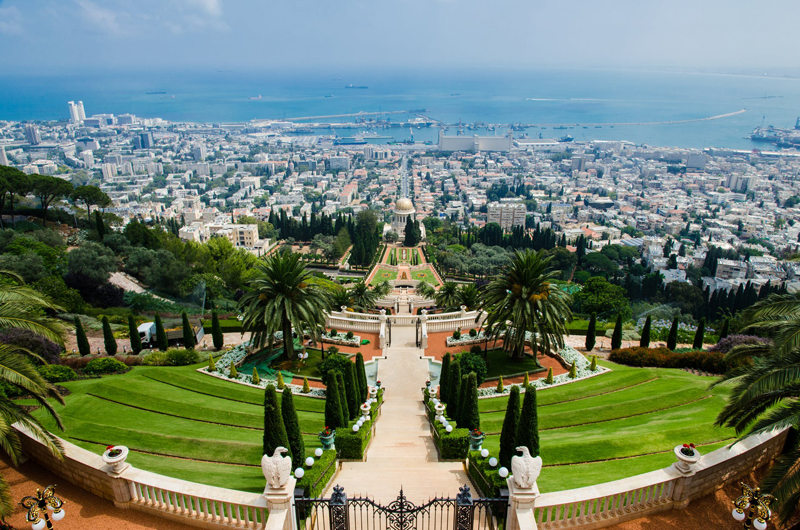 One of the unifying strengths of the Bahá'í Faith is an understanding of and a commitment to something called the Eternal Covenant. The Bahá'í Teachings say that having created mankind out of His love, God made a Covenant--a promise--never to abandon that creation. Thus, the Creator makes His Will and His Purpose known to mankind in every age through one of His Manifestations--those special Beings who reveal the Word of God. They are universal educators--divine physicians--who teach mankind how to live according to the Will of God and how to achieve true happiness. Those Manifestations whose names are in recorded history are Abraham, Krishna, Moses, Zoroaster, Buddha, Christ, Muhammad, the Báb and Bahá'u'lláh.

The Covenant calls upon mankind to recognize the Manifestation of God and to submit to His Will. For Bahá'ís the purpose of life, as explained in the Writings of Bahá'u'lláh, is to know and to worship God. One of the daily obligatory prayers acknowledges this: "I bear witness, O my God, that Thou hast created me to know Thee and to worship Thee. I testify, at this moment, to my powerlessness and to Thy might, to my poverty and to Thy wealth. There is none other God but Thee, the Help in Peril, the Self-Subsisting."

Those same writings, however, make it clear that the only way to know God is through His Manifestations, so the only way to honor the Covenant is by recognizing His Manifestations, internalizing their teachings and obeying their laws.

Because creation is always changing, and God's revelation has always been based upon the readiness of humanity to understand--hence Jesus Christ told His disciples, "I have yet many things to say unto you, but ye cannot bear them now. Howbeit when he, the Spirit of truth, is come, he will guide you into all truth..." - King James Bible, John 16:12-13

Always, however, religion has held the promise--the prophesy of a later time when all would be revealed, and of God's Kingdom on Earth as in Heaven.

Bahá'ís believe that this is the time when mankind will come of age, when all previous prophesy is coming true. With acceptance of the progressive revelations from God throughout history, with recognition of the essential oneness of what seem like disparate religions, and with whole-hearted commitment to the health and happiness of the whole human race, and obedience to that Eternal Covenant, such a promise will be achieved.

"This is the Day in which God's most excellent favors have been poured out upon men, the Day in which His most mighty grace hath been infused into all created things. It is incumbent upon all the peoples of the world to reconcile their differences, and, with perfect unity and peace, abide beneath the shadow of the Tree of His care and loving-kindness." Gleanings from the Writings of Bahá'u'lláh, IV, p. 6

And I believe that each one of us will have a part to play. It is only a matter of deciding whether to block up the halls naysaying, or stepping out to build a new world, beginning in my own neighborhood. We can do this--one heart at a time.
You Should Also Read:
Progressive Revelations
What is a Manifestation of God?
What Bahá'ís Think is Happening in the World


Related Articles
Editor's Picks Articles
Top Ten Articles
Previous Features
Site Map





Content copyright © 2022 by Cheryll Schuette. All rights reserved.
This content was written by Cheryll Schuette. If you wish to use this content in any manner, you need written permission. Contact Cheryll Schuette for details.