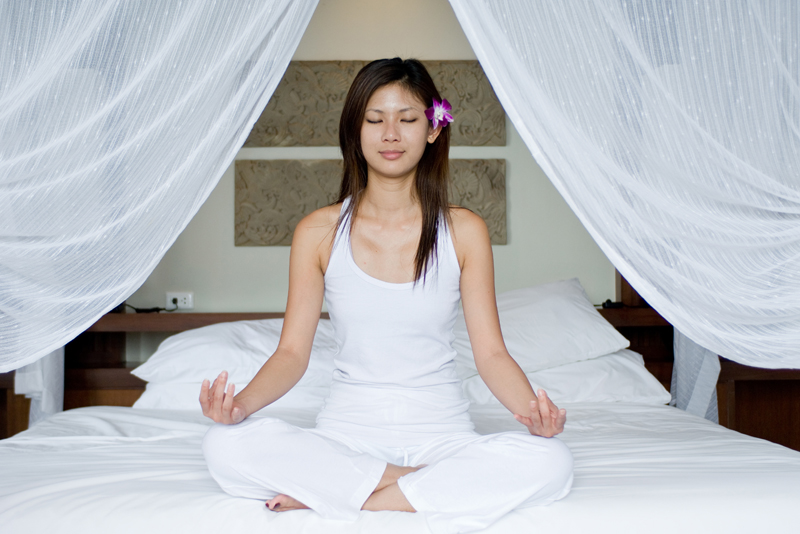 I meditate everyday. Even if it is only for a few minutes, I will find the time to quiet my mind and focus on the present. However, after several minutes my mind wanders back into the past. I catch myself thinking about a conversation I had with a friend or family member. I think about the people in my life and analyze the current state of those relationships. Sometimes I have conversations with some while trying to resolve arguments with others before I snap back into the present and start the process of quieting-the-mind all over again. Thinking about the past while focusing on the present feels natural - at the moment of absolute silence and inner calm, during meditation, in creeps thoughts of times gone by. And, no matter how hard we try to deny it, the past plays a prominent role in how we see our future. Exploring your past beliefs could be used as a powerful tool that aids you on your path as a decidedly happy, healthy, single woman living in the present.

Getting Rid of Negative Thoughts
If you come from an environment where you were taught to think and believe negative things about your body image, being a single person, or your place in the world – you can begin to develop new ways of thinking and being. Explore your childhood beliefs about relationships. Where did those beliefs come from? What kinds of messages were you given as a child about what a good relationship looked like? Perhaps you were one of the fortunate people whose parents remained loving and committed to one another throughout your young life. Or, perhaps you were like most people whose parent divorced when you were young, or simply chose to endure a loveless relationship for the sake of the children? The damage that is done to our sense of selves can feel overwhelming in our adult lives. But, by examining our pasts, we can begin to celebrate our better selves and take control of our future. Take hold of your ''inner critic'' by meditating on those areas of your life that you deem positive. Do this often until the negative thoughts appear less frequently.

Now it is time for you to heal yourself and go face-to-face with your inner critic. Do not rush through this, take your time and examine all the elements of your past, good or bad, that keep you stuck in a relationship rut - even if that relationship is with yourself. Make a commitment to set aside some time to write in a journal or make a list of moments that became turning points in your beliefs about being single or being in a relationship. See if you can remember who it was whose voice is behind your negative ''self talk'' and work at ways of forgiving them. Ask yourself what it is you are punishing yourself over, and then find positive ways to let go. Let go of their voices, and then let go of your inner critic. Focus on creating a new way of seeing relationships and being a single woman. Create the kind of belief system you want in your adult life now. Be gentle, and go slowly and take your first baby steps into your future.



Related Articles
Editor's Picks Articles
Top Ten Articles
Previous Features
Site Map





Content copyright © 2023 by Christyann Anderson. All rights reserved.
This content was written by Christyann Anderson. If you wish to use this content in any manner, you need written permission. Contact Christyann Anderson for details.