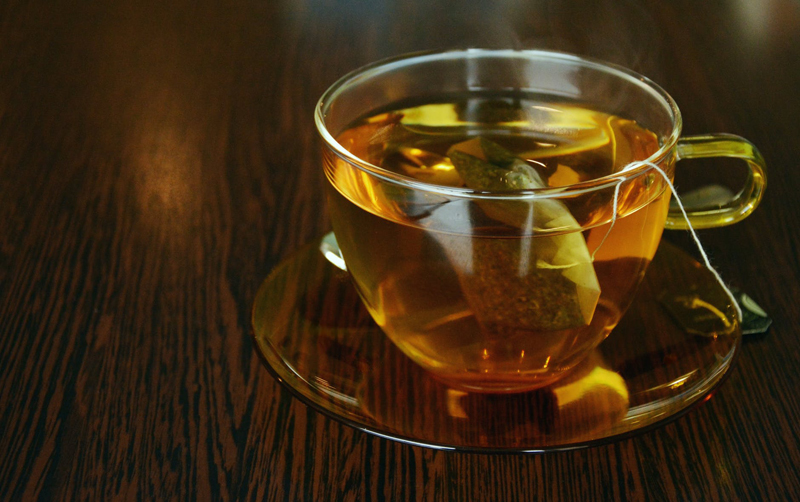 German Frisian Tea

It is a fair assessment to say that one could simply find tea in all countries of the world. I made a commitment to writing articles about the study of countries and cultures where tea exists. This writing finds us at the doorstep of Germany. Germany is known for many things but often tea is not one of them. I was pleasantly surprised that in East Germany is a place called Frisia or East Frisia or Friesland that has an exuberant tea culture.

It is a coastal town that one may never have heard of but has miles and miles of shoreline and it faces the North Sea. The region is a German Ethnic nationality.

Though you may never have heard of this place know that the Tea Culture here is very strong. East Frisia is considered the most cultivated tea culture in the entire world. Why? Because not only do Frisians celebrate and embrace their tea drinking; Frisia or East Frisia per captia has the distinction of having tea consumption being the highest in the entire world!

Frisians and East Frisians have borrowed from other cultural traditions from places like Netherlands and England. In the 17th Century Frisia started to import and drink tea. The land of East Germany is rural countryside with many green pastures and flat land but is also dotted marshes and containing dikes this proves unsuitable for growing and cultivating.

So the East Frisians began to find just the right mixture of types of imported tea to create a tea blend that would become a tea blend all of their own. The East Frisian Germans are known for their tea to become synonymous with themselves. So from the 17 th century on the Frisians decided that they appreciated strong tea. The East Frisian tea blends are mixtures of black teas. For example, dark Assam leaves and bits of Darjeeling or mixtures of java and Ceylons to name just two. The East Frisians enjoy the full-bodied, dark copper with a malty and spice flavor blends. They want their tea strong.

Frisians enjoy chatting. This is called Klonschnack. Frisians also enjoy an afternoon tea this is known as Teetied or Elfuhrrje. Frisians are proud of their ceremony of tea, like other countries East Frisian Germans have strict protocol when it comes to their tea. Frisians are known to drink at least three cups of tea each because any less is considered to be rude.

The tea is often made in stoneware unglazed ceramic pots called a Treckpott. These pots are "cured" they are only rinsed with hot water and never with soap. As with Chinese and Japanese, Frisians believe that the tea will taste better in a pot that has been used for years.

Tea is drunk from small handled cups resembling espresso cups. And the process of the making of tea is important too! Strong black tea is blended together, then when brewing tea 1 tsp. of tea goes into each cup and then 1 tsp. goes into the pot filled with half full water. Two Treckpott's are filled with water. One pot filled only half full. Water comes to full boil. The pot that is only one-half full boils for three minutes. Then place this pot on the warmer. And then is filled then with the second pot of water. Now the pot with tea in it is allowed to steep for eight to twelve minutes.

For the next steps or during when pots are boiling:

Rock candy sugar called Kluntje is added to the bottom of the empty cup. Then, the steeped strong tea is poured on top. One can hear the crackle and pop of the rock sugar. Then slowly small droplets of cream will be added along the rim of the cup so that "clouds" of cream form on top of cup. Do Not Stir!

It is considered a layered tea drink. You will note the tastes of each layer as you drink. Cream is often considered too heavy for tea, but the sweet cream helps to offset any tannin as a result of steeping for up to twelve minutes.

A saucer is also served with tea along with special little curved spoons; these are mostly for show or little cakes that are often served with Frisian tea. Frisians do not stir their tea! The curved spoon is set in fact in the cup when the drinker is done with tea indicating he wants no more.

The full bodied blend of tea are made by blended imports of black teas each one is unique to the blender. The local blends are made in restaurants, small shop owners, and several large blending companies. They use Assam, Darjeelings, Java and Ceylons. Frisians enjoy the dark copper look and the malt and spice tea.
For adult consumption and holiday often times a shot of rum may be added to the already rich tea.

One can find several large world-wide tea companies in stores and on-line to purchase pre-blended East German Frisian mixture of tea.



Related Articles
Editor's Picks Articles
Top Ten Articles
Previous Features
Site Map





Content copyright © 2022 by Mary Caliendo. All rights reserved.
This content was written by Mary Caliendo. If you wish to use this content in any manner, you need written permission. Contact Mary Caliendo for details.