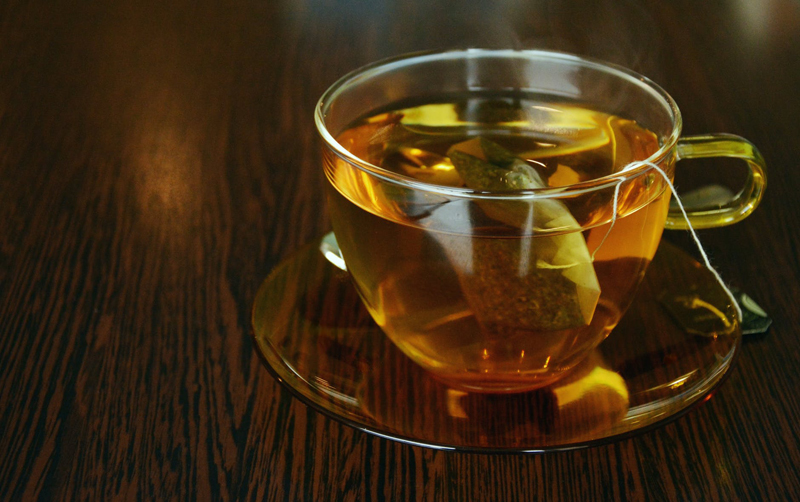 Gyokuro Green Tea

It is understood that with the names of teas sounding similar and places they are grown and even green teas processing methods, one could become quite confused on which tea or even what type of tea the tea drinker is actually drinking.

Gyokuro is a green tea. It is called by many names and is a more coveted green tea because of its processing methods and mellow taste. Gyokuro is also often labeled with names like: Jade Dew, Jewel Dew, Pearl Dew, Precious Dew and Extraordinary Dew Drop.

Gyokuro is also often confused with other green teas because the processing method is called "shaded tea" and some other teas are also processed this way. What are the differences and what is meant by "shaded"? For example, and not to confuse my reader further, Gyokuro is considered a Sencha green tea, however, to only obtain Sencha green it is then left to process "unshaded". Gyokuro then between the last 2-3 weeks prior to harvest the "sencha" is now completely covered and is now "shaded" until its flush time. It is a delicate process and requires delicate plucking of the tea leaves.

One may have heard that Kabusencha is the same as Gyokuro but again, it is similar and is also a "shaded tea", however, it is only covered for one week prior to its pick. Thus, making the teas different in taste and quality. A "shaded tea" is one that procures less bitterness and acquires sweetness.
Gyokuro is also a special varietal tea such as: asahi, okumidori, yamakai and senidori.

All of Gyokuro contains a high amount of amino acids of theanine and caffeine alkaloids because of the leaves being shaded. It is known also to have higher aromatic properties and some have equated the tea to smell like Nori seaweed.

Gyokuro is found almost exclusively in the Yame Region of the Fukuoka Prefecture of Japan. The Yame Region is on the southern island of Kyush. The amount of tea grown, harvested and processed here covers about sixth in size of all Japan. Yame has the perfect climate. Its elevation is particularly high altitude and this eliminates the general pest that often times will feast on tea plants to the point of destruction of the whole crops! It is almost always cool and the rains fall like light mists. And the Gyokuro thrive.

The end result is a high quality and some would say, high end product. This tea is enhanced by the fact that it has been delicately treated by the most skilled of tea growers in all of Japan. These techniques have been painstakingly passed down for over 600 hundred years. Gyokuro is named aptly by the discoverer of the tea named Yamamoto Kahei. He was the then 6th owner of the Yamamotoyama Tea Company that was established in this prefecture in 1690.

Gyokuro is still a greatly sought after green tea because of its fine quality and one can purchase the tea from recognized tea vendors the world over.



Related Articles
Editor's Picks Articles
Top Ten Articles
Previous Features
Site Map





Content copyright © 2022 by Mary Caliendo. All rights reserved.
This content was written by Mary Caliendo. If you wish to use this content in any manner, you need written permission. Contact Mary Caliendo for details.