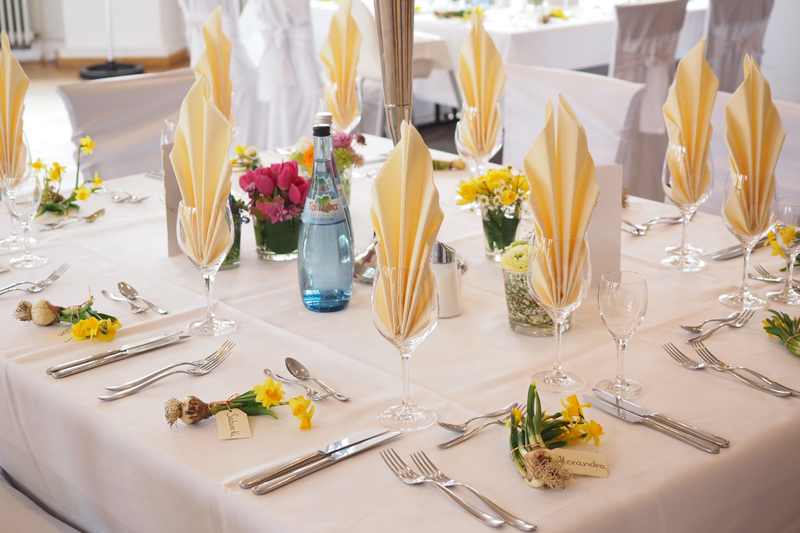 Two years ago I wrote an article titled The Rotten Host. It came to fruition after attending two parties where the host was so appalling and so awful it was almost comical. The tongue in cheek article titled the Rotten Host, to this day, is one of my top five most read items. Though I have many articles on what "to do" as a host, it's funny that an article my readers locate most is one where I talk about all the things one shouldn't do. Capitalizing on the success of this particular article, I decided to switch gears and write a series about what "not to do". The next articles on what someone "Rotten" will do at a party, at dinner, as a houseguest, as the dinner host, out in public, at Thanksgiving and at Christmas are going to be featured.

Hello, I'm The Rotten Dinner Guest. No, I don't work hard for that title. Actually, I make no effort whatsoever when it comes to arriving at a dinner party. Read on and you'll see what I mean.

When attending a dinner party, I won't bring anything - no flowers, no gift, not even a bottle of wine. And I won't comment about how I showed up empty handed. I am, after all, a Rotten Dinner Guest. I didn't RSVP. I didn't call or email before the party. I didn't ask if there was anything I could bring. That leaves me the option of not coming and to be honest, I'm not sure I wanted to come in the first place. It's important to keep my options open.

I will walk in the home, wrinkle my nose and exclaim, "What is that smell?" While the kitchen smells heavenly with dinner being cooked, I'm not going to say this. That would take effort and I don't work too hard when hanging out at someone else's home.

I won't offer any assistance with dinner. I will plant my rotten guest butt on a chair and watch. When we make eye contact I will ask if you have anything else to drink because the glass you placed in front of me isn't working. When you list what you have, I will ask for something else. When you FINALLY bring it to me, I will ask you to put more ice in the glass. Then, as you go back to your hostess duties I will watch you and again not offer any assistance.

Once dinner begins I will take all the pretty food and leave the rest for the other guests. If you have crab I will take just the pinchers because it's too much work to get crab out of the rest of the legs and that might chip my nail polish. If I am a vegetarian I will make sure to loudly state for the record that there is very little for me to eat here. Also, if my cheap-ass hostess didn't make enough salad or soup I will make sure to double-fill my bowl or plate just to make a statement so that she doesn't make the same mistake next time.

During dinner, when my wine glass is empty, I will slide it across the table (noisily) in the direction of my hostess. If she fails to leap from her seat to refill my glass I will make eye contact with her and give a not toward my glass just to make sure she gets the hint. I will also keep my cell phone on the table. It will be on and every time I receive a text or an email or tweet my cell will chirp and ping and vibrate. It will distract everyone at the table and I will not even notice how irritated it makes everyone.

At the conclusion of the evening I will gather my things and make my exit. If no one notices that I am leaving I will drop my glass or knock over a vase so that everyone in the room will look in my direction when they hear the crash. At that moment I will smile, exclaim mock surprise at the mess I made and state that I can't help clean it up. Exclaiming that I really, really need to leave I will giggle about how I have another party to attend.

I am, after all, the Rotten Dinner Guest.

Ta
You Should Also Read:
The Rotten Series


Related Articles
Editor's Picks Articles
Top Ten Articles
Previous Features
Site Map





Content copyright © 2022 by Lisa Plancich. All rights reserved.
This content was written by Lisa Plancich. If you wish to use this content in any manner, you need written permission. Contact Lisa Plancich for details.