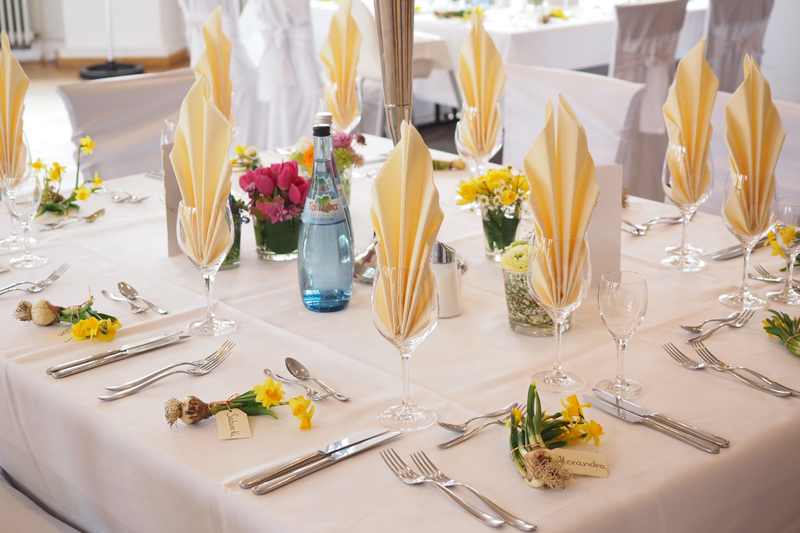 I am the Rotten Dinner Hostess and this is exactly what you should not do when you invite people to your place.

I have a gathering at my house where lots of people will be showing up. I like to have people over because I like to show off my house and I like to brag. What better opportunity to do both than with a dinner party? I, however, am a Rotten Dinner Host so though we all know you are flattered that I have invited you, by the end of the evening you are going to have had a terrible time and won't want to ever return.

When you arrive I will be sitting on my sofa watching television. I won't get up. I won't greet you and I will have the TV on the entire time you are there. As other guests arrive I will wave from the couch and point to the fridge in my garage where your drinks are. If you show up with a bottle of wine, food or flowers, I won't thank you. I will tell you to set them on the counter and I won't assist in finding an opener or a glass to pour your wine into.

I have a really cool glass that I'm drinking out of. If I'm consuming beer, there will be a fun logo or be made of high end glass. If I'm drinking wine, my glass will be made of crystal and I will talk about it all night long. You and the other guests, however, will be drinking from plastic cups. Red Solo cups fill nicely with all types of liquid. You should be happy with that.

As people arrive and try to speak to me I will ignore them. They are just people after all and I am not concerned with them. I don't care if they like my table cloth, my decor or my taste in anything. I want to talk about myself, not their opinions.

As a Rotten Dinner Host I'm not going to cook anything. But I will insist that everyone help to pull plastic containers out of the refrigerator and find serving spoons to put in them. I will talk about how lame it is to slave over anything all day. I will stop anyone who pulls plates out of my cupboards. I will direct someone to the garage where there is a stack of paper plates and a box of plastic utensils. though I don't feel the need to explain myself, I will attempt to educate my guests on how lame it is to serve anything to a bunch of guests on anything other than paper. I have no intention of cleaning other people's plates.

I won't offer any explanation about dinner. It's a hodge podge of stuff that was on sale in the deli section so I will let everyone know that I didn't put much thought into what I was going to feed everyone I just picked up some stuff. I will also make sure to tell everyone that this is why you always bring stuff to a party because you never know what the host might make you eat. I find this quite funny as I state it and laugh about it.

During dinner I will drink too much and tell my guests about how grateful they should be to be in my home. I will exclaim how lucky they are to be counted as my friends. Next I will talk about how much this dinner cost and tell them they are all unappreciative. Finally I will go sit on my sofa again, curl up and go to sleep. I am, after all, the Rotten Dinner Host, and as is expected, my guests had a terrible time.

If you have any rotten questions you'd like to ask Lisa Plancich be sure to click on the email button at the bottom of this page.



Related Articles
Editor's Picks Articles
Top Ten Articles
Previous Features
Site Map





Content copyright © 2022 by Lisa Plancich. All rights reserved.
This content was written by Lisa Plancich. If you wish to use this content in any manner, you need written permission. Contact Lisa Plancich for details.