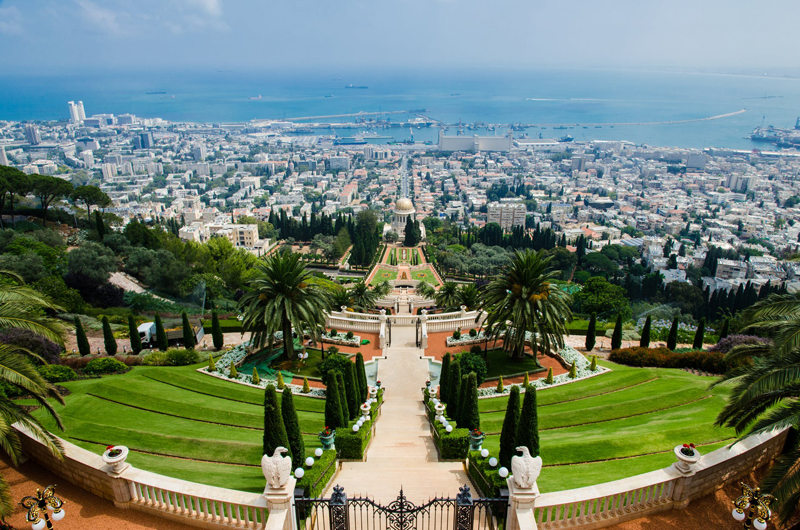 "Humility exalteth man to the heaven of glory and power, whilst pride abaseth him to the depths of wretchedness and degradation." (Tablets of Bahá'u'lláh, p. 64) "If thou art seeking everlasting glory, choose humility in the path of the True One." - Tablets of 'Abdu'l-Bahá v1, p. 214

"What does it mean to be humble?" was the sticky question of the day from my granddaughter. Of all the virtues espoused by religions, philosophers, and parents, humility seems to me to be the most difficult to practice. It certainly is about the least developed in my life, next to patience! I find it is much easier to be truthful, or generous.

We consulted on ways to explain the concept of humility, and agreed on some suggestions for how to behave in a humble way. The following ideas are gleaned from those historical figures whom we admire: famous ones such as, Ghandi, the Dalai Lama, 'Abdu'l-Bahá Abbas--plus the excellent examples of some dear friends and relatives.

Finding moral principles to study as a guide to daily behavior is not difficult, since religion has provided them throughout human history. Choose what you are most comfortable with, since the Source is the same no matter the Name: "...the Law of God...the fundamental basis which comprises all spiritual things...refers to the spiritual virtues and divine qualities...it is the Holy of Holies, which is the essence of the Law of Adam, Noah, Abraham, Moses, Christ, Muhammad, the Báb, and Bahá'u'lláh, and which lasts and is established in all the prophetic cycles. It will never be abrogated, for it is spiritual and not material truth; it is faith, knowledge, certitude, justice, piety, righteousness, trustworthiness, love of God, benevolence, purity, detachment, humility, meekness, patience and constancy. It shows mercy to the poor, defends the oppressed, gives to the wretched and uplifts the fallen." - 'Abdu'l-Bahá, Some Answered Questions, p. 47

I am a Bahá'í, a follower of Bahá'u'lláh; she is a follower of Christ, but there was no trouble agreeing upon the virtues important in those Teachings. We decided to make it a choice to practice at least one humble act each day, such as:

- Serve others. Think of their needs first.
- Be a really good listener, speak less.
- Ask for and value the opinions of others.
- Be ready to admit it when wrong, and apologize.
- Recognize that no one is entirely self-made, and be grateful for the assistance of others. Be sure to share credit with those who helped.
- Give back, and share what you have learned.
- Consider other people's time as important as your own.
- Help other people--with their problems and their goals.
- Accept that you have faults, and give others the benefit of the doubt as well. More bad stuff can be attributed to incompetence or ignorance than to malice.
- If you can't find something positive to say, keep quiet. But if asked specifically, try to offer constructive advice instead of only pointing out mistakes.
- Forgive people who do you harm; don't spend time being unhappy or mad, backbiting or plotting revenge. Christ said, "For if you forgive men when they sin against you, your heavenly Father will also forgive you." - New Testament, Matthew 6:14
- When praised, just say thank you. Don't belittle your success. Don't brag, either.
- Hang onto your values and live up to them, no matter what others say or do. This is what it means to be steadfast.

Steadfastness is another virtue that requires some struggle. Other virtues we have yet to explore together: "Be an ornament to the countenance of truth, a crown to the brow of fidelity, a pillar of the temple of righteousness, a breath of life to the body of mankind, an ensign of the hosts of justice, a luminary above the horizon of virtue, a dew to the soil of the human heart, an ark on the ocean of knowledge, a sun in the heaven of bounty, a gem on the diadem of wisdom, a shining light in the firmament of thy generation..." - Gleanings from the Writings of Bahá'u'lláh, p. 285

You Should Also Read:
Steps to Peace-Train for Virtues
How to Change the World
The Purpose of Religion


Related Articles
Editor's Picks Articles
Top Ten Articles
Previous Features
Site Map





Content copyright © 2023 by Cheryll Schuette. All rights reserved.
This content was written by Cheryll Schuette. If you wish to use this content in any manner, you need written permission. Contact Cheryll Schuette for details.