A Personal Visit to the Afterlife?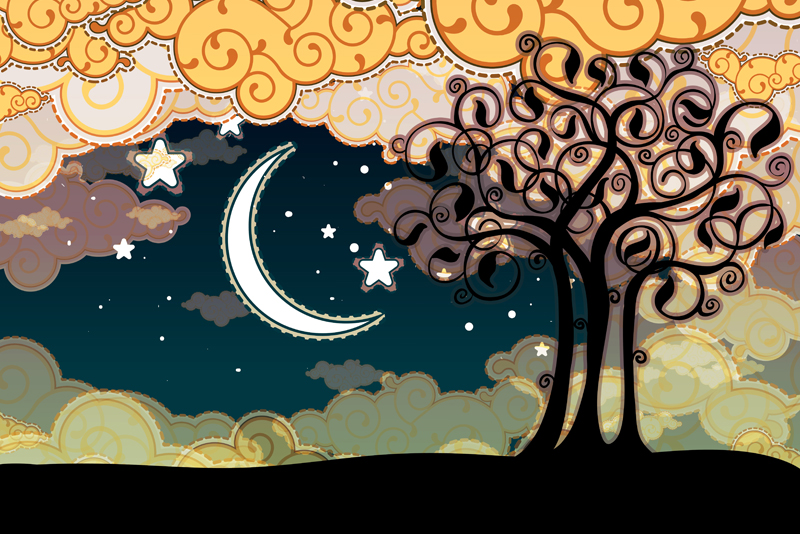 In 2001 my Dads aorta ruptured when he was on the 4th green of the local golf course. In the next few hours, despite excellent medical care, his condition worsened and he died within the day. Needless to say I was upset but because of my spiritual experiences and having looked closely at the evidence for personalities existing after death, I believed that I would see him again. Probably only after my own death, although there was a chance that he could re-visit during a Samhain ritual or make himself known through actions in the physical world. Although I thought the latter unlikely as Dad thought that death was the end.

A few months later I had two very vivid dreams of meeting Dad along with some other 'mortality impaired' relatives. At the time I thought they were just wish fulfilment dreams, part of my mind's way of easing grief in line with my beliefs and treated them as such. It was only in 2003 when I accompanied my wife to a Spiritualism demonstration at a local sports centre that I had indications that they were more than that. After some consideration I think the best thing to do is to tell you about the dreams as I experienced them, then what happened at the Spiritualist demonstration. It will take two or three articles to cover it, but hopefully the information provided will give more insight into how the afterlife may be experienced by people from today's society.

The First Dream

I came to consciousness opening the gate at my paternal Grandparents' house in Shoeburyness, Essex. As I approached the front door it was opened by my grandma, she looked a lot like I remember her from my pre-teens but I was slightly taller than her reflecting my current height. I greeted her with a hug and she led me inside, as she did my mind caught up with what I was doing and I realised I was apparently having a lucid dream. I did the classic lucid dream test of turning something into something else by willing it; In this case turning a mirror in the hall that I was passing into a recess with a potted plant. I checked to see that my Grandma didn't notice, but she was still leading the way down the hall to the parlour. But, when I looked back, it had turned back into a mirror again.

This was rather odd, as in my lucid dreams if I turn something into something else it stays that way. So as a secondary check I concentrated on my physical, corporeal, sensations because with me those are the hardest sensory information to dupe. Usually when I do this I become aware of the pressure on my side, back, or front, where my body is resting on the surface on which I am sleeping. It can also cause me to wake up very easily and not be able to return to the dream. In this case not only did I not feel any pressure, but I became aware that it was quite cold in the hallway and smelt of coal dust.

It's worth digressing here to explain that the last time I had been physically present in this house had been in the 1970's when central heating was rare in the UK and each room had its own fire, usually gas or electric. This meant that although individual rooms were warm hallways, landings and unused rooms were usually cold and a little damp except sometimes in summer. The main source of heat for the parlour in this house was still a coal-burning fire which was in regular use.

Working my senses in this way seemed to solidify the experience I was having. I became more aware of the hallway I was in, including the acoustics and small details such as the paintwork. My Step-Granddad (Grandma was a war widow) was a skilled DIY'er who insisted on a complete repaint of all wooden fixtures inside and outside the house every two or three years. Not just a 'quick rub over with sandpaper and put another coat on over the existing ones', but remove all the old paint by hand sanding and then two coats of undercoat followed by at least three coats of oil-based gloss. As a result the house usually had a slight smell of new paint and handrails and doors had a silky *quality* feel to them. Both of these were present in my dream.

"Your Dad's out at the moment" said Grandma as I shut the parlour door and took in the familiar sight of the room with its fire and furniture. Part of me noted the solid feel of the door in my hand and the familiar feel of it rattling slightly in the frame on account of it being not a solid door but a frame surrounding a large sheet of frosted glass so that there was light in the hallway. Even the sound of it closing was familiar.

"Where is he?" I asked.

"Doing his course at the school" Gran replied. For some reason these words made the experience suddenly take on context it hadn't had before. I reopened the door and looked in the hall again. It was a lot lighter than I remembered it being, almost as though the walls themselves were emitting a low glow. I pulled the door back towards the frame and looked closely at the surface of the wood. It was made up of lots of multi-coloured sparkles of colour and it dawned on me- it wasn't wood, it was astral light!

* * * * *

Here seems to be the best place to insert a break. When I started this article I had no idea how much information I actually had access to though notes in my personal Grimoire. In the next few instalments you will learn more about this dream/visit and the later one. Plus how I learned from an independent source that these were much more than simple comfort or wish fulfilment dreams.
You Should Also Read:
Lucid Dreaming and Astral Projection
Keeping a magickal journal
Modern Pagan Views of the Afterlife


Related Articles
Editor's Picks Articles
Top Ten Articles
Previous Features
Site Map





Content copyright © 2022 by Ian Edwards. All rights reserved.
This content was written by Ian Edwards. If you wish to use this content in any manner, you need written permission. Contact Ian Edwards for details.