Holiday Table Manners for Kids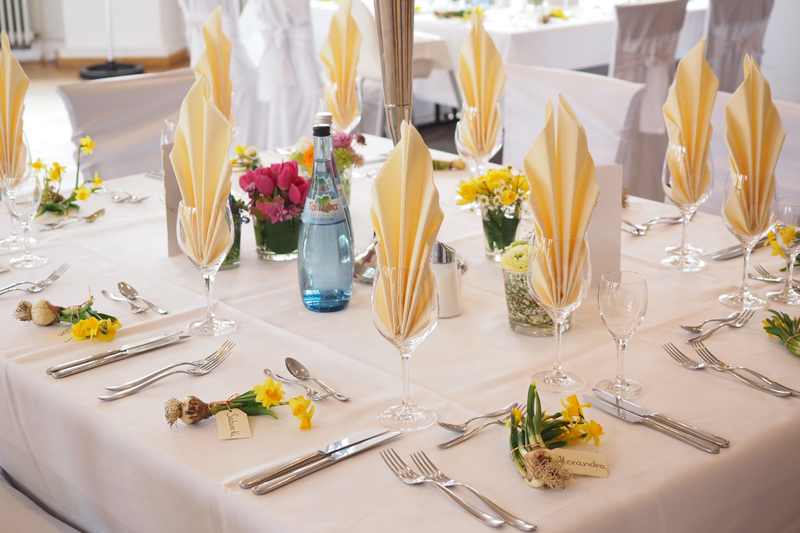 The Holidays are approaching. Lots of dinners. Lots of relatives. Lots of kids. Lots of food. Lots of dinners. Oh, sorry I already said that. With lots of dinners where children are involved this equates to lots of opportunities to reiterate the need for table manners.

Aside from Holiday dinners and family gatherings in general, there are many reasons to let your kids know why table manners are important. For starters, most kids tend to have a play date or two in their lives. It's comforting as a parent to know that if your child can navigate a table when dining with another family. Hopefully your child will be comfortable eating in the presence of others. It's best they know why we chew with our mouths closed, why we talk when our mouths are empty, how to dish up a plate and pass dishes around a table.

Chewing with a closed mouth is not a given these days. There are many kids and young adults who chew their food without their lips closed. It's loud. It's annoying. And it's gross. Gum chewers and food eaters alike all need to keep their mouth closed, encasing whatever item is being chewed, stored tight. Parents need to work on this on a daily basis until chewing with a closed mouth becomes a habit.

When dining at a table, kids need to learn to sit. The only way they will know that it's expected of them is if parents enforce this. Again, they can learn this if parents work with their kids at every meal. It's amazing how many homes with young children we have been in where everyone sits down to eat and the parents are either chasing their kids with a sandwich, trying to encourage them to eat, or cajoling their children to sit in their chairs. Again, habits produce results. If you insist a child chew with their mouth closed day after day, it will eventually become second nature. The same is true of sitting at the table. Bring a hungry child to the table. Explain that they can eat ONLY if they eat at the table. Do this every time you eat. Suddenly your child will stop getting up to run through the house with a peanut butter and jelly sandwich in their hand.

As kids learn to sit at the table to eat, they will also learn (and really want) to pass serving dishes. This is something many adults seem to miss and should be reinforced also. When you pick up a serving dish and place a spoonful of food on your plate, you need to pass the serving dish to the next person. Placing a dollop of potatoes, or a square of lasagna on your plate, it does not mean you begin to eat that portion of food and stop passing serving dishes around. You need to make sure all people seated at the table have the opportunity to dish up all items. Then when you believe you have filled your plate, you still need to look around, making sure everyone else has done the same. At that point you can begin to eat.

Much like teaching math, manners require a steady stream of repetition. Positive reinforcement and encouragement are the best sources to teaching. That, and practicing what you preach.

You Should Also Read:
Table Manners for Kids During the Holidays
Decking Out The Holiday Dining Table
The Art of Holiday Conversation for Kids


Related Articles
Editor's Picks Articles
Top Ten Articles
Previous Features
Site Map





Content copyright © 2022 by Lisa Plancich. All rights reserved.
This content was written by Lisa Plancich. If you wish to use this content in any manner, you need written permission. Contact Lisa Plancich for details.