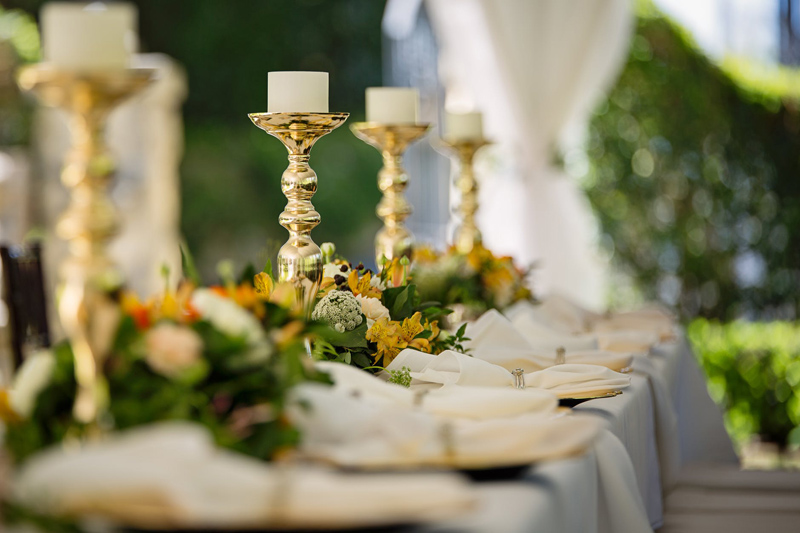 Substitutions for a Missing Ingredient
Has this ever happened to you? You find a terrific recipe that you cannot wait to try? But when you get all the ingredients together you discover you are missing a key ingredient!
Not to worry- just try some of these substitutions:
1 square of
chocolate
(1 ounce) = 3-4 Tablespoons cocoa plus ½ Tablespoon shortening
1 Tablespoon
cornstarch
(for thickening) = 2 Tablespoons flour
1 cup sifted
all-purpose flour
= 1 cup plus 2 Tablespoons sifted cake flour
1 teaspoon
baking powder
= ¼ teaspoon baking soda plus ½ teaspoon cream of tartar
1 cup
sour milk
= 1 cup sweet milk into which 1 Tablespoon of vinegar or lemon juice has been stirred; or 1 cup buttermilk (let stand 5 minutes)
¾ cup
cracker crumbs
= 1 cup bread crumbs
1 cup
heavy sour cream
= 1/3 cup butter and 2/3 cup sour milk
1 cup
whole milk
= ½ cup evaporated milk and ½ cup water or 1 cup reconstituted nonfat dry milk and 1 Tablespoon of butter
1 package active dry
yeast
= 1 cake compressed yeast
1 Tablespoon instant
minced onion,
rehydrated = 1 small fresh onion
1 Tablespoon prepared
mustard
= 1 tsp dry mustard
1/8 teaspoon
garlic powder
= 1 small pressed clove of garlic
1 pound whole
dates
= 1 ½ cups pitted and cut dates
3 medium
bananas
= 1 cup mashed banana
3 cups dry
cornflakes
= 1 cup crushed corn flakes
10 miniature
marshmallows
= 1 large marshmallow
Another dilemma- you found a great recipe but it calls for wine or liquor!
Sure everyone tells me that the alcohol cooks out, but don't have alcohol on hand and don't want to buy any.
Here is some suggestions for substituting alcohol in recipes:
Substitutions for Wine and Liquor :
In soup and entrees-
Dry (unsweet) red wine:
• Water
• Tomato juice (plain or diluted)
• Beef broth, bouillon or consommé
• Diluted cider vinegar or red wine vinegar
• Liquid drained from canned mushrooms
Dry (unsweet) white wine:
• Water
• Chicken broth, bouillon or consommé
• Ginger ail
• White grape juice
• Liquid drained from canned mushrooms
• Diluted cider vinegar or white wine vinegar
In cheese dishes (fondue or rarebit)
Beer or Ale:
• Chicken broth
• Ginger ale
• White grape juice
In Desserts-
Brandy:
• Apple cider, peach or apricot syrup
Rum:
• Pineapple juice or syrup flavored with almond extract
Sherry:
• Orange or pineapple juice
Kirsch:
• Syrup or juice from black cherries, raspberries, boysenberries, currents, grapes or cherry cider
Cognac:
• Juice from peaches, apricots or pears
Crème de Menthe:
• Spearmint extract or oil of spearmint diluted with water
Enjoy cooking! Make sure you have kitchen tools and implements that your trust and enjoy! I am particularly fond of red for my kitchen so try to see what is available in red.
Collapsible Measuring Cups - 4pc Nesting Silicone Set By Good Cooking
and
Pourfect 12-Piece Plus Leveler Measuring Spoon Set
(available to order in red) are my favorites - available on Amazon.
More about these measuring spoons:
-Available in about fourteen different colors - including hard to find colors like pink, orange, bay leaf, blue willow, lime green and others - check it out!
-Features sizes: 1/64, 1/32, 1/16, 1/8, 1/4, 1/3, 1/2, 3/4, 1 teaspoon, 1 Tablespoon, 1-1/2 Tablespoon and 2 Tablespoon
-Calibrated measurements; bold text in English, Metric and Braille
-Matte finish; comfort grip with thumb depression; polished bowl for easy release; dripless spout with a fine edge for no drips
-Scrape ingredients for exact measurements and each one can snap off from the ring for easier use.
-BPA free; stain resistant; dishwasher and microwave safe; 1 year warranty


Related Articles
Editor's Picks Articles
Top Ten Articles
Previous Features
Site Map





Content copyright © 2022 by Launa Stout. All rights reserved.
This content was written by Launa Stout. If you wish to use this content in any manner, you need written permission. Contact Allyson Elizabeth D´Angelo for details.