Irresistibly Gluten Free Book Review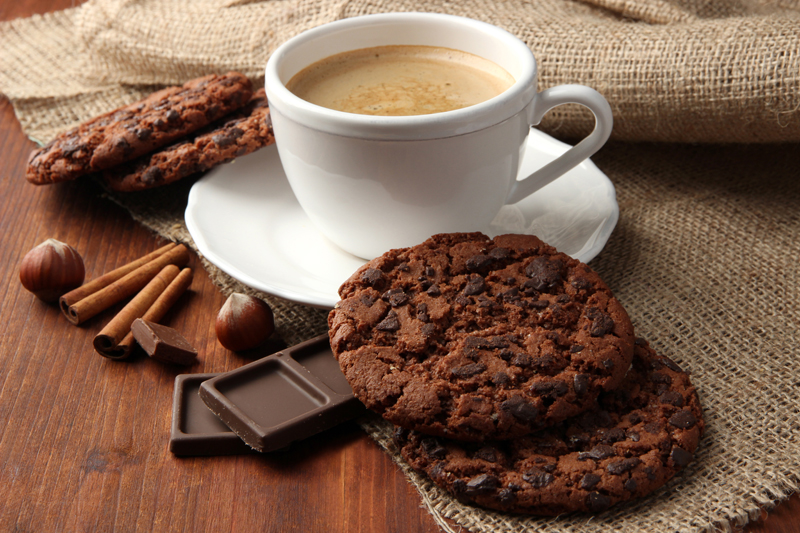 I recently picked up a cookbook called
Irresistibly Gluten Free
, by Christina Davis. I have had several requests recently in my catering business and from friends for gluten-free foods, and I thought this book would be a good start. Since then, I have acquired several other gluten free cookbooks, but this one remains my favorite. Although the book is only 75 pages, and contains only about 32 recipes, the recipes that it does contain are all pictured. Pictures are a must for most cooks; we want to know just what the dish is supposed to look like. Every recipe I have tried so far from this book has turned out great, and the Official Hancock Tasters have eaten everything, sometimes not knowing that they are eating gluten-free.
One of the most versatile recipes in this book is "Unflour," which is an all-purpose gluten free flour mix that can be used in dozens of gluten-free recipes in the book; I've also used it in other recipes with good results. There is a recipe for a gluten-free Cream Soup Mix, which is similar to a Cream Soup Mix that I keep on my pantry shelf and use constantly. The gluten-free version is a perfect substitute for canned soups, and as a bonus, uses powdered milk from storage, which doesn't have a long shelf-life, and needs to be rotated.
My son, Mitch, recently adapted the brownie recipe from this book (which is fabulous as is) to make some decadent peppermint brownies to take to a party. No one at the party had any idea they were eating gluten-free, and there were no leftovers. I've included his recipe in this article.
Irresistibly Gluten Free
has lots of valuable information about eating gluten-free, has explanations on each of the recipes, and has a table of contents that is easy to read. There is no index, but because the book is small, it really isn't necessary. The recipes call for ingredients that are easy to find; most at larger grocery stores, so there's no need to make an extra trip to a health food store.
If there is a negative about this book, it's that it could contain more recipes. I'm anxiously awaiting a second book with more dishes. There are other dishes, however at the author's website:
Irresistibly Gluten Free
.
If you're serious about cooking gluten-free, this book is highly recommended; it has several basic recipes for comfort foods that traditionally contain gluten, but the gluten is absent and the dishes are still delicious.
Mitch's Gluten-Free Peppermint Brownies
48 Small Brownies
1 1/4 cups Unflour
1 teaspoon xanthan gum
1 1/4 cups sugar
1/2 teaspoon salt
1 teaspoon baking powder
3/4 cup cocoa, preferably Dutch cocoa
1 cup milk
2 eggs
1 teaspoon peppermint extract
1/2 cup butter
1 1/2 cups melted semi-sweet chocolate chips
2 cups mini marshmallows
1 cup finely crushed peppermint candies
Preheat oven to 350°.
Spray a 9" x 13" (or 8" x 11" for thicker brownies) glass baking dish liberally with non-stick spray.
Measure the Unflour, xanthan gum, sugar, salt, baking powder and cocoa into a fine strainer over a large mixing bowl; shake the mixture through.
Mix in the milk, eggs, vanilla, and butter.
Place the chocolate chips in a microwaveable container; microwave 1 minute; stir, and microwave an additional 30 seconds to a minute.
Stir until melted and add to the batter mixture.
Spread half of the batter mixture into the prepared pan.
Sprinkle with the marshmallows and half of the crushed peppermint candies.
Spread the remaining batter evenly on top and sprinkle with the remaining crushed peppermint candies. Bake 40 - 55 minutes or until a toothpick inserted in the center comes out clean (if using a smaller baking dish, the baking time will be longer).
Remove from the oven and let cool thoroughly before cutting into 48 squares.
Amount Per Serving
Calories 94 Calories from Fat 40
Percent Total Calories From: Fat 43% Protein 3% Carb. 54%
Nutrient Amount per Serving
Total Fat 4 g
Saturated Fat 3 g
Cholesterol 15 mg
Sodium 67 mg
Total Carbohydrate 13 g
Dietary Fiber 0 g
Sugars 5 g
Protein 1 g
Vitamin A 2% Vitamin C 0% Calcium 0% Iron 1%
Gluten Free "UnFlour"
About 21 cups
9 cups rice flour, brown or white
7 1/2 cups cornstarch
4 1/2 cups tapioca flour
Mix the ingredients together and store in an airtight container.
Small Batch: 3 cups rice flour, 2 1/2 cups cornstarch, 1 1/2 cups tapioca flour
Medium batch: 6 cups rice flour, 5 cups cornstarch, 3 cups tapioca flour
This book was purchased with personal funds and no promotion of the book was solicited by the author or publisher. However, special thanks to the author who gave her permission to publish the recipe for Unflour.
You can purchase this excellent book at Amazon:
Irresistibly Gluten Free


Related Articles
Editor's Picks Articles
Top Ten Articles
Previous Features
Site Map





Content copyright © 2022 by Karen Hancock. All rights reserved.
This content was written by Karen Hancock. If you wish to use this content in any manner, you need written permission. Contact Karen Hancock for details.