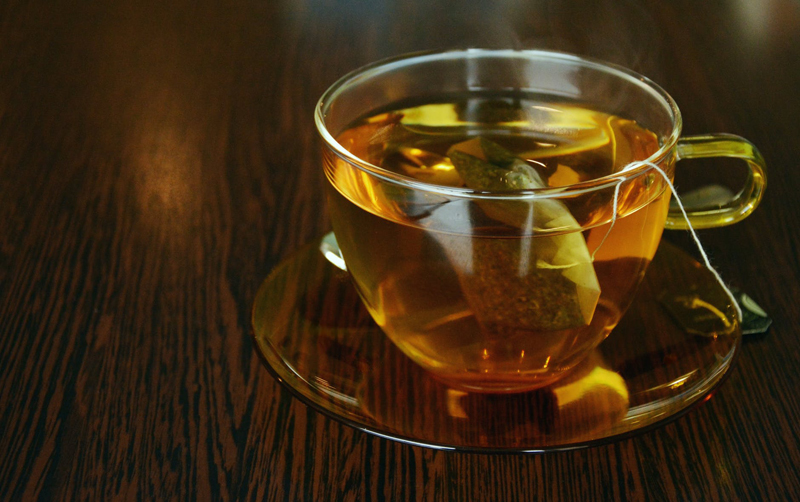 Fortnum & Mason Tea

Fortnum & Mason Tea is a department store that is located in central London. Headquarters are located in Piccadilly and was established in the 1707. The history of this tea store is interesting. It has transitioned through the years but still after over 300 years in service it is recognized the world over for its high quality goods and it has long become a British iconic symbol and is interwoven into the British culture.

Why is Fortnum & Mason so popular? Well, in its 300 year existence, the store continues to be humble, showing a slant to English culture but at the same time they are quite sophisticated. The store is a purveyor of very fine teas, contains five restaurants today, offers a different floor of delightful imaginary, the architecture is beautiful and the atrium is astounding.

Fortnum & Mason has held many Royal Warrants over the past 150 years. A Royal Warrant holder is a business hallmark of distinction and pride. Fortnum & Mason have been recognized for the goods and services for at least 5 years or longer supplied to the households of HM the Queen, the HRH The Duke of Edinburgh, and the HRH The Prince of Wales. This helps to solidify Fortnum & Mason Tea as a true part of the British culture.

In 1707, a Royal Footman named William Fortnum sets up a little shop in the St. James area with a man named Hugh Mason who was his then landlord. Slowly and steady the shop stays in business. By 1714 the "Georgian Era" begins, trade begins to take shape. Trade routes were established and Fortnum & Mason happened to be right in the thick of the trade boon. Trade created the middle class and then the middle class created disposable income. By the 1851 The "Industrial Revolution" created the "great exhibition" F & M wins another accolade; they are deemed first prize winners of importer of dried fruit and sauces. They become one that helps to influence this nation' habits.


In 1931, in an overwhelming demand for their items F & M buys a seven story building on Madison Ave. in New York City USA. But the effects of the Depression prove to be too much for the business so they are only briefly open. The store continues to go on in its homeland and thrive. The store adds landmarks to its own building and the interior continues to be a source of pride. Often called posh and lush, it is rich in its furnishings and tranquil in the natural atrium that is written about. The tea store itself has shelves lined like apothecary with beautiful tins of tea on display. The tea store itself is hosted by true tea specialists that are well versed and trained in all areas of tea. Wide ranges of tea are for sale because the tea buyers search the world over for the freshest and best teas available.

On March 1, 2012 it was an historic day for Fortnum & Mason. The Institution hosted Her Majesty Queen Elizabeth II with the Duchess of Cornwall and the Duchess of Cambridge opened the Diamond Jubilee Tea Salon. There were sixty unique products that were created for her and her reign. The very famous Service Tin filled with tea and biscuits that were sent to 17,000 British servicemen and women across the world.

Today along with its beautiful spiral staircase, the store has five restaurants and hosts afternoon tea, high tea and special afternoon teas at the Diamond Jubilee Tea Salon and St. James Restaurants along with the piano accompaniment. At Fortnum & Mason there are over 130 blends of teas, single estate teas and Highgrove brand of their own Organic offering. Finally, after three centuries, F & M have opened a small salon in the Heathrow airport and in London's St. Pancras International Station. At St. Pancras, it has become a crucial gateway for rail travel. And for F&M it was a perfect fit as F & M were always known as the traveler's friend. They have serviced travelers since the 18th century. At St. Pancras offers of tea and breakfast, light lunch, small supper and snack goods it combines convenience with luxury to any traveler's journey.

While they are prideful in keeping their institution in Britain, they do have several stores in Japan, many in Canada, and some in Australia. Their products also are available online to the store directly is recommended for United States orders. Occasionally, for brief runs, from time to time one can find a small sampling of their name brand product available to high-end and gourmet online stores.

Fortnum & Mason sounds like a definite tourist stop if one is ever in Britain.



Related Articles
Editor's Picks Articles
Top Ten Articles
Previous Features
Site Map





Content copyright © 2022 by Mary Caliendo. All rights reserved.
This content was written by Mary Caliendo. If you wish to use this content in any manner, you need written permission. Contact Mary Caliendo for details.