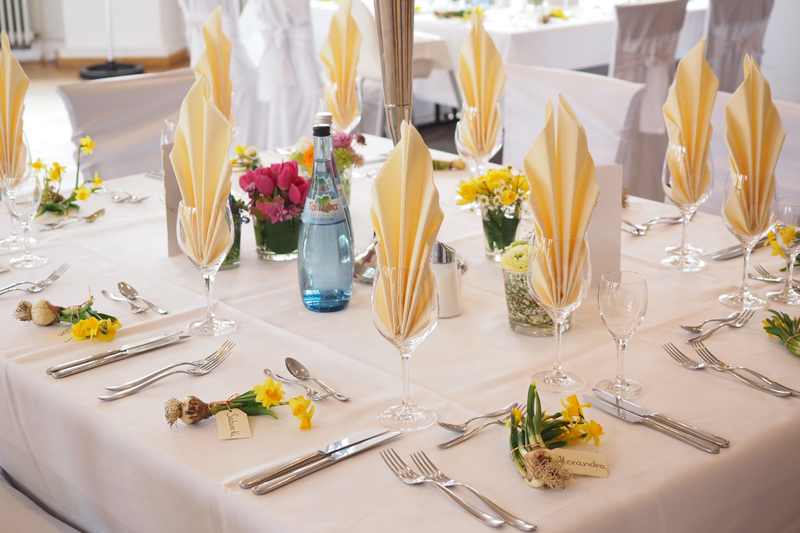 With the New Year here, we are all consumed with a plan to change/re-create/work/task for 2014. Here's a zinger: Get your kids comfortable in the kitchen. Sure it might not cause you to work out more, eat less or free up your time...but wait, maybe it will.

Ask yourself this: How young does a child need to be before they help around the house? The answer is: the sooner the better. Every pre-schooler wants to grow up as quickly as possible and can't wait to do all the cool things that grown-ups get to do. The problem with us grown-ups is we wait too long to teach our kids how to do the little things around the house.

Rather than wait until we decide they are the right age (and with busy schedules and pre-teen angst that day may never come), why not capitalize on a young child's enthusiasm and let them help when they want to help? Not only are you teaching them a valuable skill that will get more refined as they grow, you're never going to hear the irritating, "I don't know how" that parents tend to hear from the older child when they are asked to do something that is really quite routine.

So how young does a child need to be to set the table? Any four year old can follow a pattern. My article titled, "Kids Setting the Holiday Table" can be used for the everyday table setting as well.

Next, how young do you have to be to make a salad? With a pre-made bag any six year old can follow the picture directions and totally rock it. One doesn't even have to read.

How about peeling potatoes or carrots? Those are elementary tasks that a seven year old can begin to conquer. It's great eye-hand coordination learning for anyone under the age of 10. It's easily a task a child can take care of before Mom gets home from work.

What about boiling water? Can your nine year old fill a pot with water, put it on a stove, cover it with a lid and flip a switch? Do they know about oven and stove fans? We all know that they've learned about safety in school, that's huge these days. Can they set a timer to remind them to check the pot after 10 minutes on the stove? Can they put the peeled potatoes in and set the time again for 20 minutes while they cook?

Finally, can a 10 year old take food out of a crock pot and place it in a serving dish?

If the answer to these questions is "yes" (and we know that with proper direction they pretty much are) then you have the ability to free up your time significantly. This will allow you to eek out the minutes necessary to work out or run a quick errand or well, you fill in the blank. Plus, you are consuming home-cooked meals that aren't pre-packaged. These can result in less caloric intake but more nutritional value.

Congratulations!!! You are well on your way to rocking your New year's Resolutions!! Now how about we apply those same principles to chores around the house? Stay tuned.



Related Articles
Editor's Picks Articles
Top Ten Articles
Previous Features
Site Map





Content copyright © 2022 by Lisa Plancich. All rights reserved.
This content was written by Lisa Plancich. If you wish to use this content in any manner, you need written permission. Contact Lisa Plancich for details.