Resolve Not To Look Back To Relieve Back Pain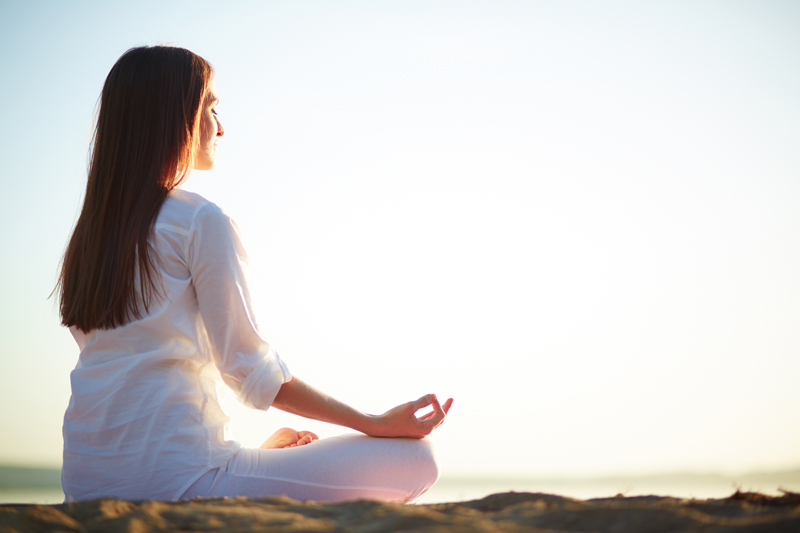 Do you want to end back pain forever? Then it's time to look forward and make a fresh start.
Throughout the years of stress-management work, I have observed an emotional/spiritual component to back pain, particularly for those who look back in anger. You know the type: People-pleasing personalities who resent saying yes when they clearly mean no, as well as perfectionists who need to prove their self-worth when what they really want is to be their ordinary, delightful authentic selves.
A case history
An orthopedist/friend recently confided that he suffers from sciatica like some of his patients. This piqued my interest – an orthopedist suffering from back pain. He calls his chronic back pain his "personal bully." His symptoms range from simmering low level pain to interfering with life's daily activities. He explained that the pain is always in the background, pun intended. "What do you do for it?" I asked. "Nothing, I live with it." What's his personality profile? He's a perfectionist with an unresolved past of emotional stuff.
What happens when your brain can't let go of the past.
The work of pioneers in orthopedics like surgeon Dr. John Sarno has shed light on the major roles of repressed anger and fear as triggers for back pain. The question for doctors like Sarno was: Why do some patients with "terrible looking spines" on MRIs have no back pain and others with just a little herniation suffer tremendous pain? Clearly, the brain must be involved. Your brain under stress uses the body to express itself.
The stress of self-suppression seems to lodge in the back, in other words, an electric current of simmering resentment. Then when the pain sets in, the fear of recurrent pain forges a pathway from brain to body – like constantly exploring a little blister in your mouth with your tongue, aggravating the situation and actually impeding your own healing. As soon as you feel an innocent twinge, you are afraid that the real pain will follow and settle in pulling you deeper into quicksand.
How to get back in control:
Control catastrophic descriptions of pain. Because you have become sensitive to chronic pain, even when it is not so bad, don't let yourself get negative like, "Here we go again. I can't take this anymore." If you don't get wrapped up in the pain, it will dissipate.

Ease on down the road. Back pain can be triggered by muscle stiffness. Muscles tense up when you feel angry. Before you stretch your muscles, stretch your personal awareness: Do you need to be right and have a rigid belief system? Do others disappoint you constantly because they don't live up to your expectations? If the answer is yes, loosen your standards.

Exercise your self-pleasing muscles too! Habituate to pleasures that you used to believe were selfish.

Awareness breaks the cycle. Do you override fatigue? Have you been programmed to be perfect and run the "show"? Maybe it's time to boost your status in your own eyes and give yourself permission to just be good instead of perfect.

Release your inner bitch. Say, "No, I can't, Impossible, No way, or I'm tired." Are you a serial apologizer? Express yourself simply and briefly – hopefully politely. But with feelings suppressed for so long – well practice in front of the mirror and take deep breaths before you speak.

---

For more information on managing your stress and reclaiming your life read my book, Addicted to Stress: A Woman's 7 Step Program to Reclaim Joy and Spontaneity in Life. To listen to archived radio shows with guest experts visit Turn On Your Inner Light Radio Show