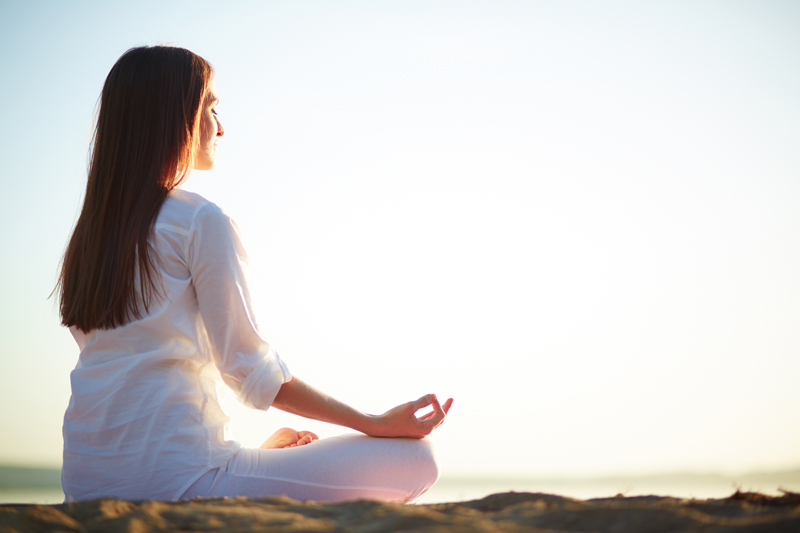 Tired of making grandiose resolutions which lose steam within a couple of weeks? You know the ritual which begins every January: Commitment to exercise, weight loss, education, saving money, getting a better job, forging quality relationships, climbing the ladder of spirituality – the usual to-do list for self-improvement.
While the year might be new, you are the same person on Dec. 31 as you are on Jan. 1. And this premise can prompt a great deal of stress, especially if you revert to the old habits you desperately wanted to change.
The old you might have allowed the self to be mastered by the mind with self-sabotaging thoughts, or let itself be distracted by unfocused attention instead of mastering the mind. However, here's the good news: The old you is highly capable of opening up to the source of inner strength which you might not realize that you possess. This means you can tap into your inner knowing, your intuition which feels its way around in quest of a goal.
10 long-standing strategies for the old you
Seek out a stimulating friendship to forge emotional and intellectual bonds – your sounding board, brainstorming partner and ally.

Accept that not everyone travels in straight lines and that sometimes we take detours, stroll and daydream for a while.

Realize that in life the rules are constantly changing. Flexibility and evaluation are necessary attributes to deal with beliefs, traditions, upbringing, and of course, new goals.

To some degree everyone is self-critical. However, self-sabotage is what undermines your growth like an auto-immune disease with the self at war with the self. Learn from failure and move on.

Time to experience some new emotions like daring to be outrageous. If you hear people saying, "What has gotten into you?" You are on the right track.

Store up moments of self-confident mastery. Channel your energies into personal challenges where you accomplish for just yourself.

Recall voices from the past that have inspired you. What do these mentors remember about you? What would you tell them about yourself today?

Can you remember your self-taught skills? Your signature strengths? Close your eyes and imagine your earliest successes, no matter how small. What were the personality traits which made them happen?

Fortify your identity with relaxation and hobbies to get a satisfied sense of true self. How do you differ from others? Can you see yourself as separate from others?

Unleash your spontaneity. Don't make do with lemons or broken eggs. Throw them away. Start afresh.
---
For more information on managing your stress and reclaiming your life read my book,
Addicted to Stress: A Woman's 7 Step Program to Reclaim Joy and Spontaneity in Life
. To listen to archived radio shows with guest experts visit
Turn On Your Inner Light Radio Show