Italian Tea and Alfredo Carrai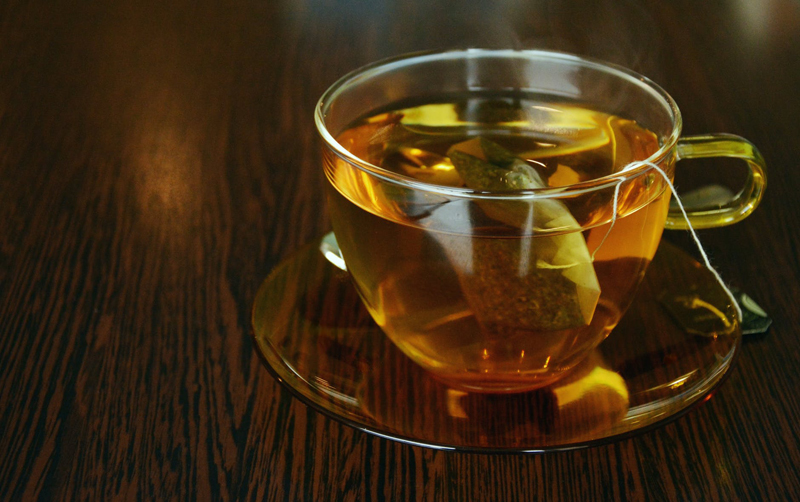 Italian Tea and Alfredo Carrai

Most everyone when asked would most likely associate Italy with espresso, cappuccino, lattes and lastly coffee but almost not with tea.

But then a young and passionate salesperson went on to explore the world of tea. In the late 1950's a young Alfredo Carrai was a salesman for Lyons of London. The eager young man in his early 20's work hard and became the sole agent for Lyons of London in Tuscany.

The young coffee retailer began to travel and soon came to America. While he visited he tasted Chinese Jasmine tea. He adored the taste. He threw himself headlong into learning about tea and finally one day he finally took the chance, he left the coffee business.

In 1961, Carrai introduced the Italians to Tea; the consumption and the culture. Italy before that moment did not have a high level of knowledge or even the ability to taste tea. In the past and before Carrai many had tried to grow tea because the soil in Sicily has a great ability to drain, but alas it did not yield much tea and failed. At this point a few tea plantations exist but the Chamomile is the type they render. The only other teas available were tea bags of Earl Grey tea. Carrai knew there was so much more.

Alfredo Carrai went on exhaustive journeys to find the rarest and the finest processed tea to bring home. He spent an incredible adventure in China; He was in search of the tenderest white teas or highly sought after teas from the Yunnan.

So from humble beginnings in1961in a one room area, he packed tea. He founded the brand name SNAK. His label was at first named SNAKE because it was a deeply worshiped in India. But when his fellow Catholics heard the name they thought it devilish, so the "e" was dropped and it became SNAK.

Time continues on and Alfredo Carrai learns much more about teas from the world over. In 1976 he tastes Jasmine Tea and still Alfredo continues to journey into tea.

So, in the 1980's La Via Del Te' becomes a brand. The name of his business is named as a tribute to tea. Japanese tradition of tea ceremony is the Chado "the way of tea" and translated his business means "the way of tea". This is also a nod to Chinese early author named LuYu.

Chan-no-yu means "the classic of tea" also meaning the way of tea is life. The way of tea was fully embraced by Alfredo Carrai, quiet, sober refinement and subdued taste. By this time now Alfredo and his wife open a tea house/tea store. Its location is in Florence or Firenze.

The tea house is located in the Piazza Ghiberti in the district of St. Ambrogio, scenic and filled with fresh fruit and vegetable stands. The Carrai's were advised in order to make their business a success they needed to open it up in a huge tourist area, but they refused. They wanted it located in a working class area. They wanted the locals and tourists to enjoy the tea. Decorated by his wife the tea room is traditional in its Italian design. The mahogany shelves, wood beamed ceilings, classic red floor tiles and bricked archways it felt like home.

By March 2013, the Carrai's opened a second in Via Della Condotta in the medieval section of Florence. They have been received with a great deal of success and have celebrated 50 years in business in 2011.

Like in England, the Piazza store is set up apothecary style and is quite lovely. Classic tins line the wall; all are numbered and named. Serving a menu of more traditional fare but with recipes invented and indigenous to them. For example, menu item such as smoked salmon with green tea sauce not duplicated anywhere.

Their second shop has an exclusive "aromatera". This is a display of large glass jars filled to appraise, smell and choose to drink. There on one of the counters site an actual and always "on" true Samovar.

Each of the tea rooms offers up to 300 teas. They can be teas from single origin plantations, they can be organic, kosher, classic teas, blended teas and herbals and infusions.

SNAK market may sell to third parties and the La Via Del Te' brand can be found in tea rooms, health shops, restaurants, hotels, finer specialty food marketers and direct to their own web-site.

The passion of a young man to bring tea/tea culture into an unknown market may have been a leap of faith and for the Carrai family and the six siblings it is now their passion.



Related Articles
Editor's Picks Articles
Top Ten Articles
Previous Features
Site Map





Content copyright © 2021 by Mary Caliendo. All rights reserved.
This content was written by Mary Caliendo. If you wish to use this content in any manner, you need written permission. Contact Mary Caliendo for details.