How to Practice Encouragement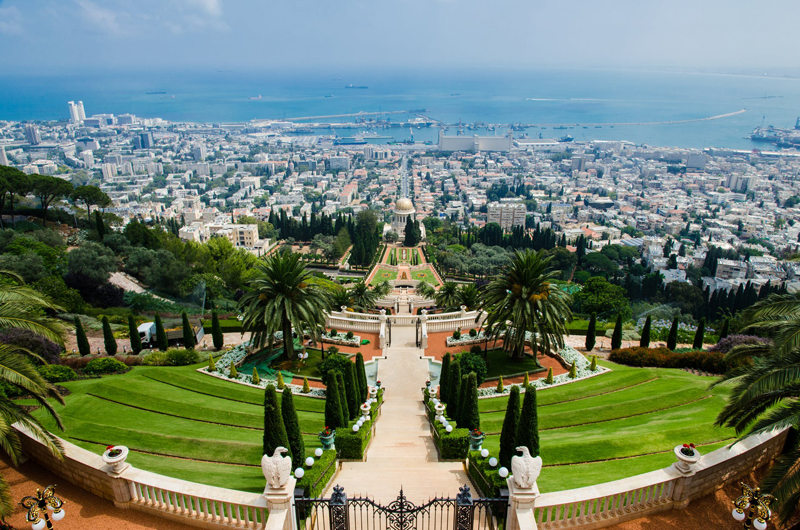 It is difficult to encourage others if I am not myself feeling confident and happy. It is also a challenge to encourage in a useful way, and to be sure what exactly to focus on. Yet support of others is how to build healthy relationships and prosperous communities. Humans as a species survive and thrive by cooperation and mutual support. What fascinates me is that religion has always included encouragement in the set of behaviors expected of the faithful.
Here are some guidelines I have found in the Bahá'í Faith on how to do it:
Set the example. Be the change you want to see. "Without action nothing in the material world can be accomplished, neither can words unaided advance a man in the spiritual Kingdom...Therefore strive that your actions day by day may be beautiful prayers. Turn towards God, and seek always to do that which is right and noble." - 'Abdu'l-Bahá, Paris Talks, pp. 80-81

"We can never exert the influence over others which we can exert over ourselves. If we are better, if we show love, patience, and understanding of the weakness of others, if we seek to never criticize but rather encourage, others will do likewise, and we can really help the Cause through our example and spiritual strength." - Shoghi Effendi, Lights of Guidance, p. 83
That is a huge goal, but I found some advice on how to succeed by developing qualities that would help me to be encouraging, such as:
Patience: "Love the creatures for the sake of God and not for themselves. You will never become angry or impatient if you love them for the sake of God. Humanity is not perfect. There are imperfections in every human being, and you will always become unhappy if you look toward the people themselves." - 'Abdu'l-Bahá, Promulgation of Universal Peace, p. 93

Caring: "Thus is it incumbent upon us, when we direct our gaze toward other people, to see where they excel, not where they fail. Praise be to God, thy goal is to promote the well-being of humankind and to help the souls to overcome their faults. This good intention will produce laudable results." - Selections from the Writings of 'Abdu'l-Bahá, p. 169

In another talk, he told his father's followers that they must, "...laboriously, with the waters of their striving, tend and nourish and foster this tree of hope. In whatsoever land they dwell, let them with a whole heart befriend and be companions to those who are either close to them, or far removed." - p. 258
Okay. But how exactly can I overcome prejudice and annoyance with people in my life?
Love Humanity: "God has created all, and all return to God. Therefore, love humanity with all your heart and soul. If you meet a poor man, assist him; if you see the sick, heal him; reassure the affrighted one, render the cowardly noble and courageous, educate the ignorant, associate with the stranger...You must treat people in accordance with the divine precepts...this is the greatest attainment possible for the world of humanity." - 'Abdu'l-Baha, Promulgation of Universal Peace, p. 291
That makes sense, but is hard to sustain some days. What if I can't see any positive results for my efforts? That is the case for faith, without which no one can sustain any course of action:
Rely upon God: "Never lose thy trust in God. Be thou ever hopeful, for the bounties of God never cease to flow upon man...Man is under all conditions immersed in a sea of God's blessings...." - Selections from the Writings of 'Abdu'l-Bahá, p. 205
And here is the promise of success:
"...if a soul is endowed with the attributes of true faith and characterized with spiritual qualities he will become to all mankind an emblem of the outstretched mercies of God. For the attributes of the people of faith are justice and fairmindedness; forbearance and compassion and generosity; consideration for others; candor, trustworthiness, and loyalty; love and loving-kindness; devotion and determination and humanity." - 'Abdu'l-Bahá, Secret of Divine Civilization, p. 55
You Should Also Read:
The Duty of Encouragement
How Faith Will Change the World
How to Practice Humility


Related Articles
Editor's Picks Articles
Top Ten Articles
Previous Features
Site Map





Content copyright © 2023 by Cheryll Schuette. All rights reserved.
This content was written by Cheryll Schuette. If you wish to use this content in any manner, you need written permission. Contact Cheryll Schuette for details.