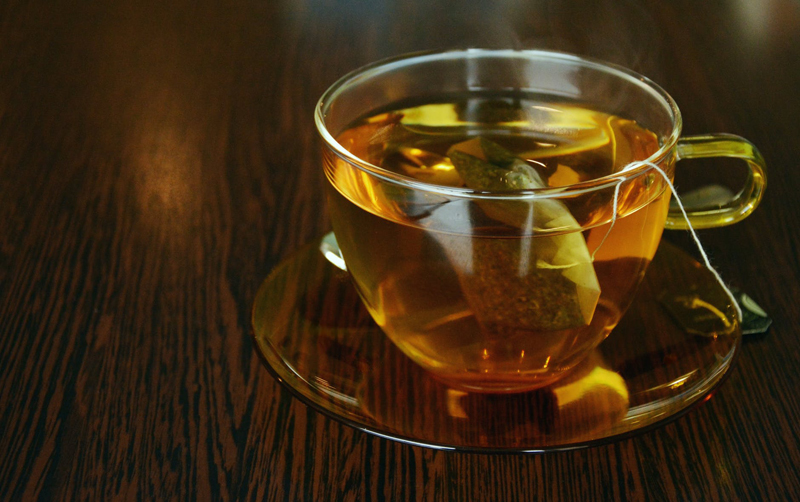 Japanese Tea Ware Art

There is art all around tea. There is an art to the growing and the processing of tea. There is of course an art to the making and the service of tea, some of which head tea masters have studied their whole entire lives for. Finally, let us not overlook those vessels that store tea or the kettles that cook and steep tea, or the cups and bowls that tea is drank from; there is a wealth of history provided by such materials.

Some are simply just functional items that were used every day in the commission of providing one a simple cup of tea. However, some are not only functional some of these items are true revealers of history and a travel into the makings of a whole tea culture.

Many museums house ancient and humble tea ware, but for the writing of this article, my recent travels to Washington D.C. yielded inspiration. I noted that The Smithsonian Museum of Asian Art was hosting a Japanese Tea Ware exhibit, while I unfortunately did not get to attend I read everything I could on it and then it has inspired this article.

Starting with the awe inspiring "jar" or tea vessel that is over 700 years old and held Japanese powdered tea known as Matcha, this very simple vessel has become revered. It is known in tea and art circles and to the Japanese as "chanoyu" meaning the art of tea. It is thought of as one of the originators of the Japanese tea culture. It is thought to have been acquired from the Yuan Dynasty. Things made during this time period were often amber or brown in color, but glazed, and made by China in the 13th through the 14th century.
The Japanese then adorn the plain tea storage vessels with silk "lids" and rope/cord closures made also of the finest of silks. There were different knot patterns used to denote a particular event.

Like most things in history, our cultures are based on things that were acquired then made our own and then eventually passed on to the next generations. The tea culture in Japan was also based on gatherings of Chinese and perhaps Korean as well. Tea ware such as bowls, pots, and even calligraphy and the study of tea; brought forth a proud Japanese tea culture.

This particular "chigusa" is held in the highest of status. Japanese scholars were able to trace and track items of this era because the idea of recording its activity began. Scholars, tea connoisseurs and tea collectors not only kept diaries regarding its usage it was encouraged to write on the vessel itself. The Japanese also call this kind of vessel a "meibutsu" which simply means a celebrated tea object. Why this one?

As mentioned before, the Japanese "dress" their jars with a "mouth cover" made from silks and securing cords that hold tight the silken lid/or the netted bag that holds all of it together- also of fine silk. This "chigusa" on display has cords from the 15th century Ming Dynasty and the mouth cover cord is from Japanese Meiji Era of (1868-1912), the silken net bag is Japanese Muromachi or Momoyama period of the 16th century. But what finally make this vessel completely priceless are the actual "cipher" notes written upon on it. Japanese scholars or ciphers are said to have been actual owners of the vessel and recorded history as it happened right onto the vessel.

The tea vessel at the Smithsonian can see its earliest cipher as Noami (1397-1491); he was a painter and tea connoisseur for the Ashikaga Shogun. Next and duly noted is that of cipher Torii Insetsu (1448-1517) who was a tea collector and a tea connoisseur in the city of Sakai. And the high esteem continues finally on this "chigusa" was Ju Soho, a tea enthusiast who hosted tea for a guest known as Tea Master Sen No Rikyu (1522-1591).

While there are very few tea vessels such as this one, the valuable history that this vessel provides proves great. Now Japan can not only trace its own cultural history so can any other onlooker. And, while you may not get to see this Smithsonian Asian Art exhibit, you may get to a museum to see another type of exhibit like this; enjoy the time travels into history by way of humble vessels that once held tea.



Related Articles
Editor's Picks Articles
Top Ten Articles
Previous Features
Site Map





Content copyright © 2022 by Mary Caliendo. All rights reserved.
This content was written by Mary Caliendo. If you wish to use this content in any manner, you need written permission. Contact Mary Caliendo for details.