Interview with Inspirational Author Gloria Doty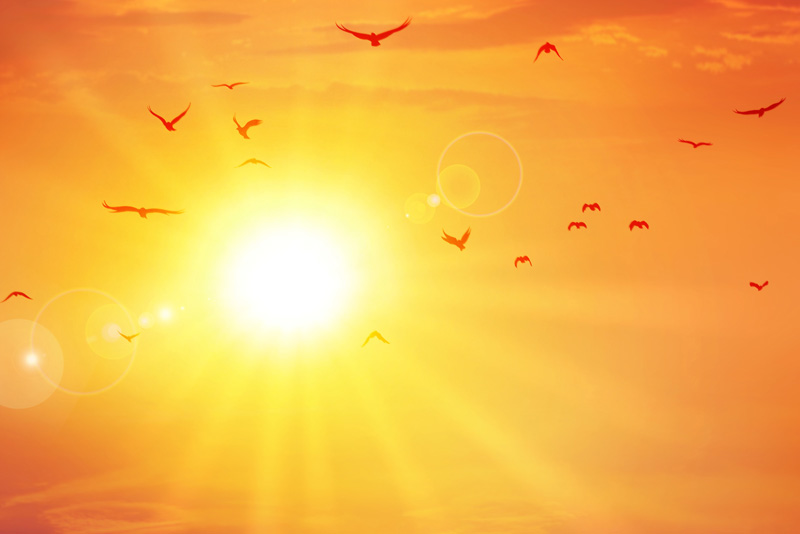 Gloria Doty, author of
Not Different Enough, a thirty year journey with autism, Aspergers, and intellectual disabilities
, writes devotions, magazine articles, blogs, children's books and an occasional fictional short story. The following is my interview with this prolific Christian writer. I hope you will find a bit of inspiration and encouragement in it.
Before I begin, I want to congratulate Ms. Doty for winning the
Author of the Year Award
at the Write to Publish Conference 2014.
When did you become a writer?
I wrote my first acceptable 'story' when I was in the third grade but I don't know if I even knew what a 'writer' was. I was a voracious reader, but never gave any thought to the people who wrote those books. I sold my first article in 1979 for $75 but life got in the way and I was derailed. After knee replacement surgery in June of 2011, I made the decision to write full-time.
Would you classify all of your writing as Christian literature?
Most of my writing has a definite Christian element. I try to weave God's word into all the stories because I know a lot of them are read by non-Christians and perhaps they will see something that will pique their interest.
How would you describe your faith?
My faith never wavers. I know that sounds terribly pompous and I don't mean it to be. I was raised in a Christian home and surrounded by Christian people who loved me and demonstrated God's love in their daily lives. I may question God or complain about his way of doing things or even be angry at him, but I never doubt that he loves me and forgives me and never leaves me.
Was your family and 'every Sunday church' family?
Yes they certainly were. My sister and I joke about the fact that we NEVER got up on Sunday mornings and asked if we were going to church. If it was Sunday, we were going; and mid-week services during Lent and Advent.
Did you require your children to attend every week?
I was not as faithful as my parents were but we attended as a family nearly every week.
Was it something they wanted to do?
When they were young, they never complained or resisted going. When they became teenagers, they 'usually' went but not every Sunday. They knew I wanted them to go with us and it also helped that we had a great youth group at our church and they knew their friends would be there.
What do you hope the reader will gain from your recent book, Not Different Enough?
My hope for the readers of
Not Different Enough
is they will gain a better understanding of the pleasures and adversities of parents, caregivers, friends, anyone who has an association with a special needs individual, whether a child or an adult. I also wanted it to talk about some of the things that are never discussed with their doctor or other parents; things I never knew and even with the availability of Google now, parents still might not know.
How would you say your faith helped you in the challenges of raising Kalisha?
I don't know if I would have survived without my faith and a sense of humor; two essential ingredients. I believe my faith grew and became even stronger after I had Kalisha. God was my ally and my support; I had many long 'talks' (prayers) with God and cried many tears while talking to him. Who else could even begin to understand my fears, concerns and frustrations? My friends were sympathetic but God was the one who truly understood.
Who or what inspires you as a writer?
This probably sounds trite, but 'life' inspires me. There is very little in my life that does not inspire me to write about it, whether it is a good thing or a bad experience. I can make a devotion out of nearly anything. God is in the small things as well as the big, and often we miss the small ones.
What do you want readers to know about you?
I had 13 careers before I did what I believe God used my entire life to prepare me to do, write. Write so others can see his goodness, his love and his care for his children. I love to laugh and I manage to see a bit of humor in most situations. When I have a speaking engagement, I tell things that make my audience laugh also. I am honest about anything I have experienced and will share those things with anyone who will listen. I consider myself a strong person but only because I have a strong God by my side.
(
See my review of Not Different Enough
.)
(
Check out my review of Gloria's new romance novel, Bring a Cowboy Home.
)
You Should Also Read:
Review, Not Different Enough
Review, More Beauty Less Beast
Just Like Dorcas


Related Articles
Editor's Picks Articles
Top Ten Articles
Previous Features
Site Map



Follow @LynneChapman
Tweet





Content copyright © 2022 by Lynne Chapman. All rights reserved.
This content was written by Lynne Chapman. If you wish to use this content in any manner, you need written permission. Contact Lynne Chapman for details.