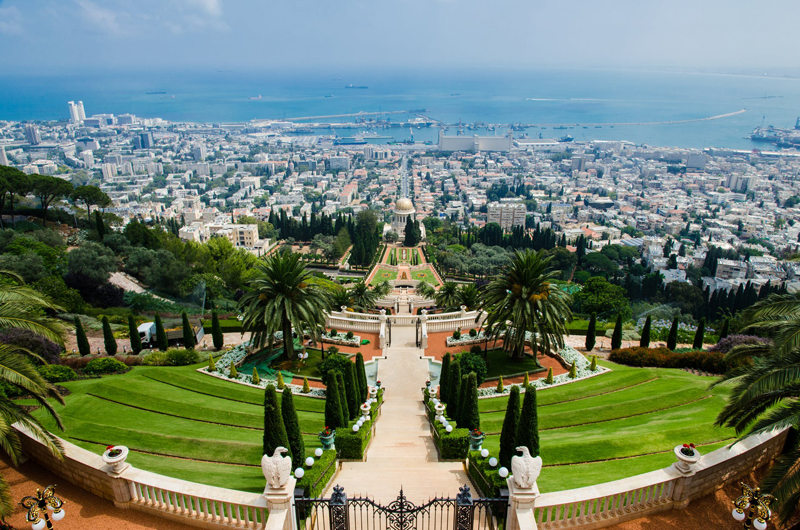 I grew up with the notion that sin was disobedience, followed by lying about it, being caught, and then punished. It generally works that concretely in a child's world. But it did not prepare me for public school and the neighborhood children when we moved into town when I was about ten years old!

Like many, I had grown up with the notion that God was always watching me, knew even when I had sinful thoughts, and would punish me. Unlike my parents, however, God did not seem to catch bad behavior, let alone thoughts! A great deal of evil exists unpunished, every day. So what was the purpose of fearing God, of refraining from sin? And what was sinful if even God didn't seem to care about what looked like sin to me?

For Bahá'ís, sin is attachment to the material world, and the behavior resulting from it. This attachment, "...has become the cause of the bondage of spirits" according to 'Abdu'l-Bahá, the son of Prophet/Founder Bahá'u'lláh. Some Answered Questions, p. 124

He continues, "Evil is imperfection. Sin is the state of man in the world of the baser nature, for in nature exist defects such as injustice, tyranny, hatred, hostility, strife: these are characteristics of the lower plane of nature...Through education we must free ourselves from these imperfections. The Prophets of God have been sent, the Holy Books have been written, so that man may be made free." - Paris Talks, p. 177

Much misery is self-inflicted, or at least the result of poor judgment and just plain bad behavior. Humanity is capable of amazingly wonderful things, but also suffers from the logical consequences of willful disregard for guidance. "It is certainly the case that sins are a potent cause of physical ailments. If humankind were free from the defilements of sin and waywardness, and lived according to a natural, inborn equilibrium, without following wherever their passions led, it is undeniable that diseases would no longer take the ascendant, nor diversify with such intensity." - Selections from the Writings of 'Abdu'l-Bahá, p. 152

The concept of sin is a useful construct for human beings. In order to perceive, the brain compares differences. Without those gradations, it would not be possible to tell foreground from background, for instance, and movement would be difficult. Survival requires being able to recognize friend from foe, food from poison, right from wrong in social contexts. "If it were not for sin, how would you appreciate virtue? If evil deeds were unknown, how could you commend good actions?" - 'Abdu'l-Bahá, The Promulgation of Universal Peace, p. 295

For efficiency, every generation must learn from the previous one, even as individuals need not personally resolve problems for which others have already worked out solutions. Yet, every generation resists the authority of the previous! I can see where there has always been a need to express guidance in language strong enough to convey its importance. Making it a sin to go against the authorized guidance would be useful.

The focus of the Bahá'í teachings is that people are spiritual beings living for a time in a material world, whose purpose is to develop virtues necessary for eternal life in a spiritual plane. Building a better world is the practice field for that. Learning to behave virtuously in order to unify the planet as one homeland and mankind as one family will require being able to see the difference between productive and unproductive--good and evil--actions. The concept of sin, of reward and punishment, can be a very important tool in that learning process.

Religion has always provided instruction, suited to the time, people and place it was given. Bahá'ís believe that their religious teachings are only the latest in a long series, and provide laws and perspectives specific to this point in human development. Their theology is that God made mankind in His image--not materially, but spiritually. The purpose of this life is to know and love the Creator, and to show that love by developing the virtues that reflect Godliness.

It seems to me, therefore, that to reject the idea of a soul and concentrate only upon the material world could be considered a sin, especially since it leads to the dangerous and unproductive behavior that fills the daily news.
You Should Also Read:
The Purpose of Religion
The Bahá'í Concept of the Soul
A Spiritual Basis for Ills


Related Articles
Editor's Picks Articles
Top Ten Articles
Previous Features
Site Map





Content copyright © 2022 by Cheryll Schuette. All rights reserved.
This content was written by Cheryll Schuette. If you wish to use this content in any manner, you need written permission. Contact Cheryll Schuette for details.