A Spiritual Basis for Ills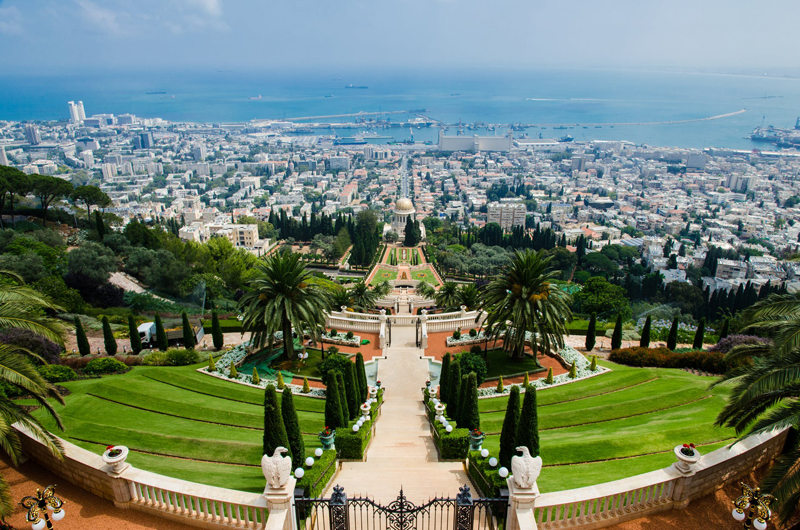 It is interesting to note that religion has been in the health business far longer than science. Advice on everything from diet to mental and spiritual wellbeing--not to mention the means of insuring against poisoning and disease--can be found in every religion. Some of those instructions can make sense for the time in which they were given, but seem unfeasible today. Others, especially those dealing with spiritual health, the importance of having a good character, and developing virtues, are applicable across time.

The Bahá'í Faith, which its followers believe to be only the latest chapter in an age-old and ongoing religious training for mankind from a single Creator, addresses health and sickness in terms of current issues. Although this religion has a strong mystical component, Bahá'u'lláh, its Prophet/Founder, instructs, "Resort ye, in times of sickness, to competent physicians; We have not set aside the use of material means, rather have We confirmed it..." - The Kitab-i-Aqdas, The Book of Laws, p. 60

As to what constitutes sickness (or health), 'Abdu'l-Bahá, the son of Bahá'u'lláh and His appointed Interpreter, explains, "There are two causes for sickness, one is material, the other spiritual. If the sickness is of the body, a material remedy is needed, if of the soul, a spiritual remedy." - Paris Talks, p. 19

'Abdu'l-Bahá spent much of his time explaining how to live a spiritual life. He was often asked about faith healing versus modern medicine. This is what he said: "There are two ways of healing sickness, material means and spiritual means. The first is by the treatment of physicians; the second consisteth in prayers offered by the spiritual ones to God and in turning to Him. Both means should be used and practised. Illnesses which occur by reason of physical causes should be treated by doctors with medical remedies; those which are due to spiritual causes disappear through spiritual means. Thus an illness caused by affliction, fear, nervous impressions, will be healed more effectively by spiritual rather than by physical treatment. Hence, both kinds of treatment should be followed; they are not contradictory." - Selections from the Writings of 'Abdu'l-Bahá, p. 151

In broad terms, most of us know what diet and behaviors would best promote health--or, at least, we know what we shouldn't be doing! Basically, bodies are made to move, brains to learn, and spirits to develop virtues. Religion and science have both laid out the rules and warned of the consequences of waywardness.

Of course, knowing what is good for us doesn't mean Free Will is always employed in the right direction! "...man hath perversely continued to serve his lustful appetites,...With this, and with the perpetrating of vile and ignoble acts, his attention was engrossed, and he abandoned the temperance and moderation of a natural way of life. The result was the engendering of diseases both violent and diverse...We see clearly, therefore, how powerful are sin and contumacy as pathogenic factors. And once engendered these diseases become compounded, multiply, and are transmitted to others. Such are the spiritual, inner causes of sickness." - Selections from the Writings of 'Abdu'l-Bahá, p. 152

Although this life has endless possibilities for spiritual growth built into it, (I've been broadsided by several of those tests!) many of mankind's ills result from doing stuff we know better than to be doing (done these, too). Individuals have free will to act in unhealthy ways. Making a better life for themselves involves a battle, not with others or forces of Nature, but with their own baser inclinations.

The Bahá'í Faith teaches that Creation has a purpose and that purpose is to train mankind over the millennia, with the ultimate goal of refining character until all the virtues of God's spiritual Kingdom exist in one peaceful human family. Going against that drive to unity is the source of much mental, physical and societal illness.
You Should Also Read:
Health and Healing
The Purpose of Religion
Spirit, not drugs for depression


Related Articles
Editor's Picks Articles
Top Ten Articles
Previous Features
Site Map





Content copyright © 2023 by Cheryll Schuette. All rights reserved.
This content was written by Cheryll Schuette. If you wish to use this content in any manner, you need written permission. Contact Cheryll Schuette for details.