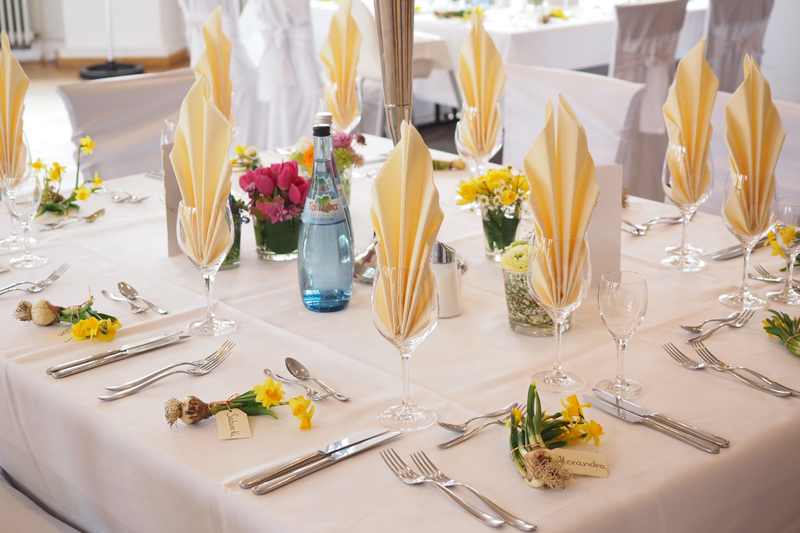 You have been invited to dinner at a friend's place. You know them well. You meet for drinks occasionally and you have attended parties and/or gatherings at the residences of mutual friends. It's going to be a casual occasion so there is no need to dress up. There will be other people there. According to your friend, around seven to 10 people will be there in total. Sounds like fun.

It's the day of the party at your friends place. Have you let them know that you are going to be there? Did you tell them that your spouse/date are going to attend? If not, you need to call or text to let them know. While you might not think this is an important detail. Put yourself in their shoes. They said 7-10 people will be there. What if have the amount show because no one bothered to say that they had other plans? What if everyone invited shows and brings a spouse and friend? Suddenly a small gathering becomes a bash. Again, put yourself in their shoes and let the hosts know you and who else will be there.

Next, bring something. I know that this is a total no-brainer for most. For some, however, this is a revelation. Yes, you should always bring something to a party. Even if the hosts say something like, "your presence is all that's required." Trust me. You need to bring something. If they are drinkers, bring a bottle of something - and I don't mean just bring beer for your consumption. If it's a food gathering, bring a side dish or two and a bag of chips. Chip and salsa are never a bad decision either. Just BRING something.

When you are at the party, if you decide to go outside and smoke, consider a few things. First take into account their neighbors. Are you in an apartment and going to smoke on the deck? The deck that's next to another deck? Will the neighbors be bothered my smoke drifting into their area or through their windows? If you aren't sure, ask your host. For that matter, ask you host if they mind that you go outside to smoke and inquire where the best place to do this is.

If you will be outside of the home for any reason - smoking, getting something from your car or both - consider the level of your voice. Loud voices in the middle of the night from one certain home makes the rest of the neighbors irritated. Remember, your hosts have to live by these people all the time. They shouldn't have to apologize for your loud voice, cigarette butts or bottle left within view.

As the party wraps, make sure to help clean up. While your hosts may try to stop you, much like bringing something, the effort will be appreciated. So grab some plates and consolidate them by the dishwasher. If they are paper, put them in the garbage. If the garbage is full, offer to take it out with you as you leave. Little considerations like this make all the difference between good friends and great friends.

As you go, remember to thank you hosts for a great evening. This is the bow you can put on the package from your presence at the party.



Related Articles
Editor's Picks Articles
Top Ten Articles
Previous Features
Site Map





Content copyright © 2023 by Lisa Plancich. All rights reserved.
This content was written by Lisa Plancich. If you wish to use this content in any manner, you need written permission. Contact Lisa Plancich for details.