Biblical Brew-Off Ferments Interfaith Love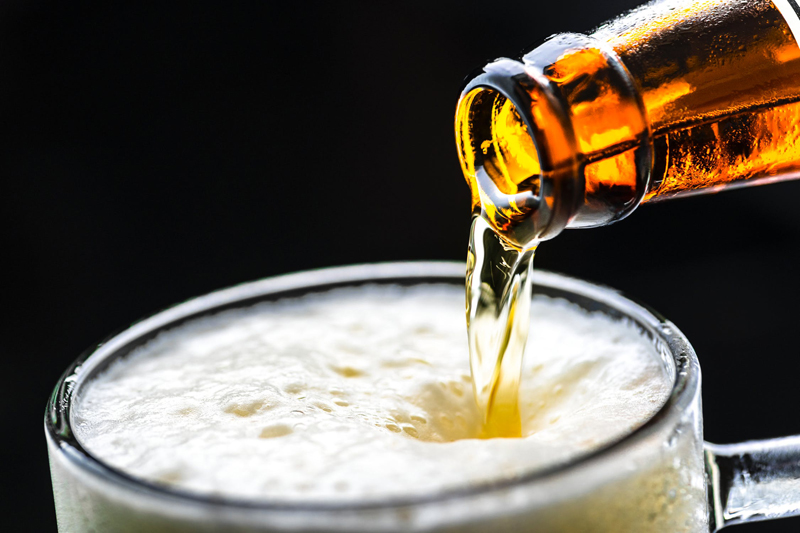 It's a question as old as the ages, flaming out of the brew kettle … a question that Rabbi Eli Freedman has studied in the Torah and in the Talmud, boiling in the vessel for more than 2,000 years. Although we are mere mortals, the answer is about to be revealed. Is there room for brew-thirsty love among all people of faith?

You may be tempted to think 'wine' when it comes to the Venerable Writings, but now congregation Rodeph Shalom and St. Timothy's Episcopal Church are preparing for an intense, head-to-head competition focused on the true holy drink that brings people together -- "beer." The brew-off, which provides a showcase of talent for brewers from each house of faith, was inspired by Rabbi Eli Freedman of Rodeph Shalom of Center City, Philadelphia and The Reverend Kirk T. Berlenbach, Rector of St. Timothy's Episcopal Church in Roxborough, Philadelphia.

Cleverly named the Biblical Brew-Off, the competition takes place on May 10, 2014, at Rodeph Shalom, 615 N. Broad Street, in Philadelphia, featuring the "He-brews" versus the "Angli-cans." Each team has brewed three beers – 6 in all – that will be judged blindly by BJCP judges who are armed-to-the-teeth with credentials out the wazoo. The competition is open to the public who will enjoy BBQ and beer in commemorative Brew-Off glasses while awaiting the results from the sometimes-testy judges. The public will also get to vote for their own "people's favorite." The team with the greatest accumulation of points will seize the gold.

You may think this is just another brew-off, but the stakes are high. Each faith community has selected a local charity as the beneficiary of their winning purse. And quite frankly, each team thinks they are the answer to the 2000-year old question.

Tickets for the event are $30. Saint Timothy's has designated the North Light Community Center, which supports and strengthens the diverse neighborhoods of Philadelphia, as their charity of choice. Rodeph Shalom will contribute their proceeds to The Food Trust, a Philadelphia non-profit, nationally recognized, dedicated to creating streams of accessible, affordable, nutritious food for the community, while providing information about making healthy choices that will benefit their lives. No matter how it turns out, this is a win-win for both sides.

Rabbi Eli Freedman founded the Rodeph Shalom Homebrew Club at a large reformed synagogue, and has studied references to beer in both the Torah and the Talmud. Father Kirk founded a Beer Appreciation Club which meets monthly at St Timothy's Episcopal Church, tasting homebrew and craft beer of different styles, learning about their ingredients and processes, homebrewing with the members, and sharing an occasional pint. As an interfaith team, Freedman and Berlenbach have packed-the-house during a Philly Beer Week presentation at Fergie's Pub on Sansom Street, featuring "the surprising intersection of faith and beer – how communities of faith are leveraging craft beer to create community, conversation, and engagement with their neighborhoods and cities."

They brewed together in the fall of 2013, rolling out their collaboration beer during a festival known as Sukkot, which celebrates Israel's agricultural past and closes out the High Holy Days at the synagogue. The name of their beer was a merging of ideas: "Ecclesiastes 3:1- To Everything There's a Saison."

By European tradition, Saison is a seasonal beer that was brewed for the farmhands as nourishment and refreshment after a long day of field labor.

Tickets for the Biblical Brew-Off can be ordered at: Biblical Brew-Off . Love thy neighbor. Share thy beer.

Cheers!


You Should Also Read:
Training for Sensory Identification in Beer
Essentials of Brewing Water
The Complete Homebrew Beer Book - Review


Related Articles
Editor's Picks Articles
Top Ten Articles
Previous Features
Site Map





Content copyright © 2023 by Carolyn Smagalski. All rights reserved.
This content was written by Carolyn Smagalski. If you wish to use this content in any manner, you need written permission. Contact Carolyn Smagalski for details.