Floodwaters Destroy Semi-Finals Competition Plans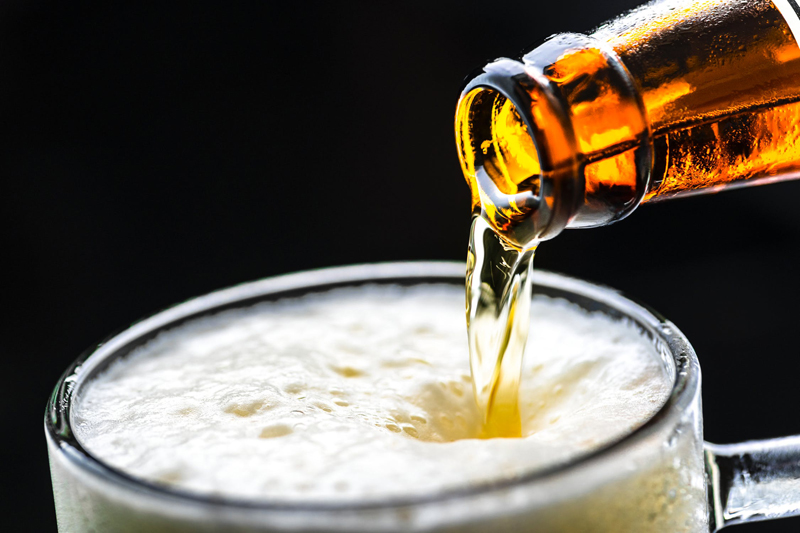 The 2014 Philly Beer Geek Semi-Finals Competition is taking a detour, due to Mother Nature's foul humor. Originally scheduled for May 14th at Manayunk Restaurant & Brewery on Main Street, Manayunk, the Semi-Finals Competition will be replaced by additional Preliminary Rounds at bars and brewpubs across the city and surrounding metropolitan areas. Winners of Preliminary Rounds, along with EZ Pass and EZ Champ designees, will then take the fast lane, moving directly to the 2014 Philly Beer Geek Finals Championship at the Field House in Center City, Philadelphia on June 5th at 8 pm.

Registration has been pushed back, and is open until May 22, 2014 – or until 12 Sponsors/competitors are signed-up.

One of those competitors will emerge as Philly Beer Geek 2014 Champion, loaded to the hilt with beer-centric prizes worth over $3,000. That lucky winner also has the opportunity to brew the 2015 Philly Beer Geek Beer with the pros, and carries the prestigious title of Philly Beer Geek 2014 for an entire year. That shiny bronze-and-wood plaque proves it.

April Showers Bring … May Floodwaters!

Ole' Mother Nature must have PMS this year. On April 30th, her wild personality, raging out-of-control in southeastern Pennsylvania, put Manayunk Restaurant and Brewery underwater for the ninth time since opening in 1996. This time, her vengeance was second only to the damage elicited by Hurricane Floyd in 1999. Hurricane Irene and Superstorm Sandy looked pale by comparison.

Manayunk Brewery had just completed a massive expansion of the brewery, in celebration of her 17th birthday. And she deserved it. In 2013, Zymurgy Magazine, A Brewers Association publication, had listed Manayunk Brewery in the 19th spot for having the Best Portfolio of Beers in the country. Those are pretty high honors when you consider the Brewers Association stats counting 2,548 operating breweries in the USA in 2013.

After shutting down brewing operations to install a brewhouse that would expand brewing capacity from 1,800 barrels to over 4,000 barrels annually, Manayunk Brewery had just ramped up operations in February-March of 2014. Head Brewer Evan Fritz worked with his team to get the new equipment humming, while demand for his line of canned beers soared. He could hardly keep up with production and remembers a lot of sleepless nights – planning in his mind how he would ramp-up to capacity – and that made him very happy.

Then the rain began. Managing Partner Mike Rose had prepared for the next flood. Flood walls were put in place, designed to hold back water from a river that could possibly crest at 12 feet – two feet above flood stage. But the river was relentless. At top crest, it finally stopped around 16 feet. Water in the brewery was 6-1/2 to 7 feet deep, getting trapped behind the flood gates which had to be taken down to allow drainage in the aftermath.

At that point, beer in kegs and cans exposed to water would have to be dumped. Fermenters were no longer safe either, and those that had not yet been filled were floating like Noah's Ark, banging into walls and other equipment. A few heavy animals may have helped, but it happened too quickly to bring in the elephants.

But there is always a silver-lining. Although the 2014 Philly Beer Geek Semi-Finals Competition has been cancelled, Preliminary Round winners, EZ Pass competitors and EZ Champ reps will go directly to the finals, leap-frogging into the opportunity to go for the gold, without the chance of being kicked out of the running in a close semi-finals match

The playing field is open for Registration until May 22, 2014. Twelve lucky contestants will be FINALISTS. Go for the gold!

Cheers!


You Should Also Read:
Seven Deadly Sins of Beer
Beer Trivia for the Light-Headed Drinker
Beer Geeks - An American Sub-Culture


Related Articles
Editor's Picks Articles
Top Ten Articles
Previous Features
Site Map





Content copyright © 2023 by Carolyn Smagalski. All rights reserved.
This content was written by Carolyn Smagalski. If you wish to use this content in any manner, you need written permission. Contact Carolyn Smagalski for details.