The Art of Caching- Indoor Caches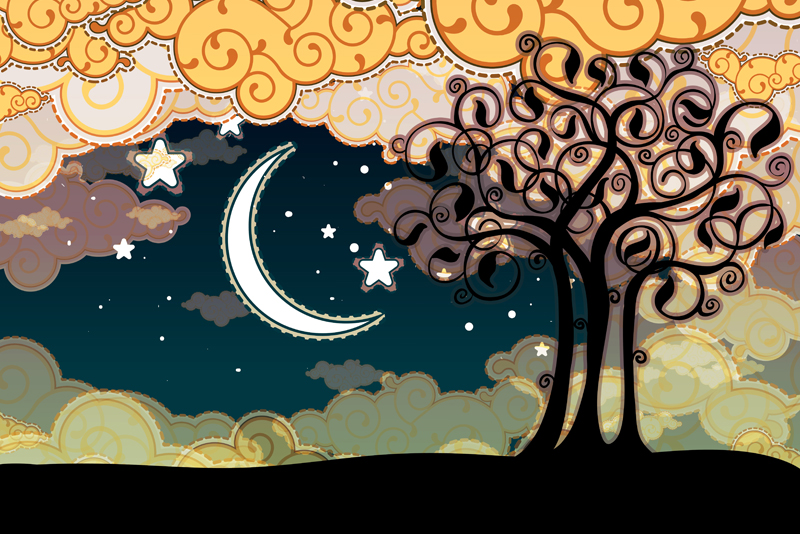 Concealing worship and spellcrafting items in the home, living area, or workplace has been part of Pagan practice for centuries. It may have started off at first as part of following a non-state sanctioned Spiritual Path, perhaps the personal Shamanic style of connecting to the Divine as opposed to the more formal and hierarchical style preferred by the people in power at the time. More common these days are times when Pagans find themselves living or working in environments that are not Pagan friendly, especially if they are run along authoritarian lines.

I had personal experience of this when I went to boarding school in the UK, Hogwarts it wasn't. The boarding house I lived in during term time was looked after by a married couple who, while avowed atheists, were made very nervous by my modest collection of magick and new-age style of books. Some of these were in Spanish, a language neither of them read, but the diagrams and talismanic illustrations made it very clear what they were about. The first term there I kept finding books out of their usual order, and bookmarks not between the pages I left them in. I did think it might be some of my fellow students at first, but then I came back between lessons and saw one of them in the room I shared with several other lads reading one of my English language books. Fortunately at that point I hadn't yet started to collect any physical working tools or other spellcrafting materials, preferring to work on the Astral, using mental magick, and practicing skills such as the magickal voice.

However, I knew that at some point I would be using more magickal items, and that I needed somewhere safe to keep them. Fortunately on my travels throughout the world I had learned how security officers think; namely that any dead space in an item or area can be used for concealing things and if there isn't any available dead space- create some. Working with the latter principle first I inserted false bottoms in all my clothes storage and schoolwork desk drawers. This is a lot easier than it sounds, although I was helped by the woodwork room at school having thin sheets of plywood that were a match for the drawer bases.

Since I only needed offcuts it was easy to acquire them from the waste bin and cut them to size. People tend to think that cutting plywood, especially the thin stuff, is very difficult and can easily lead to it splintering along the cut edge which would be a giveaway that it wasn't the real base of the drawer. To avoid this I scored along the guide lines with a sharp craft knife to create a grove to keep the saw blade on track, and covered the side of the wood that was going to be uppermost with masking tape to provide even more protection. I experimented with both an ordinary hand saw and a hacksaw and found that both worked well. The key is to use a sharp new blade and use only minimal pressure on the downwards- actual cutting – stroke. Also cutting at a 45° or less reduced the chances of a ragged edge, the closer to 90° the saw blade was to the wood the greater the chance of the wood around the cut splintering.

Needless to say, cutting wood like this wasn't quick, and more akin to a meditation than actual woodwork, but in under a week I had all the false bases cut to size. In one or two cases I had to shape them slightly to the individual draws by hand sanding as some weren't exactly square, then came the question of how much drawer space to 'lose'. As a general rule the less space you enclose the better. In this case I made it the depth of one paperback since that enabled me to hide both books and items such as talismans, small poppets, and herbal sachets, using the books themselves as something to rest the false base on. These days old DVD cases would work just as well and provide storage within them

I used a number of techniques for fixing the false bottoms in place. In some cases the base was such a tight fit it wedged in by itself with no further help. With these drawers I drilled a small hole in the genuine base, near the front, just big enough for a toothpick or the long thin reservoir from a ball point pen to fit into and push up the false base of the draw so it could be accessed. Where the false base had a looser fit I used sets two small magnets, one glued to the bottom of the draw and the other to the insertable base, to hold it shut. One set at each corner, and one in the middle held the new bottom securely, but their grip was weak enough to be broken by pressure in the same way as the bases held in by friction.

I used the same technique to fit a false back to my locker, and used a small Allen key/hex key that could hook into the small hole drilled in the top of the faux back to pull it forward and break the grip of the magnets. This hiding place was deep enough to conceal large hardback books and less noticeable because of the angle of gaze being directly into it instead of a flat horizontal surface where the apparent and actual depth could be compared. That the shortened shelf had to be pulled out first made it a little clumsier than the drawers to access, but gave it added security as it looked just like everyone else's.

Having shown you some of the simple ways of adapting available items for keeping your Craft materials safe, in the next article we will look at some of the more elaborate ways of adapting your environment to help you practice your spiritual path unhindered. Not only do these techniques look after your magickal items, but it is also a powerful way of connecting with our ancestors who were Pagans and had to do similar things to keep both their equipment and themselves safe.

*********************************************************
Want to learn more about Pagan matters or be alerted when a new article is posted? Sign up for the Bellaonline Pagan Newsletter now and join in the discussions in the Pagan forum!

You Should Also Read:
Simple Outdoor Caching
The Magickal Voice


Related Articles
Editor's Picks Articles
Top Ten Articles
Previous Features
Site Map





Content copyright © 2023 by Ian Edwards. All rights reserved.
This content was written by Ian Edwards. If you wish to use this content in any manner, you need written permission. Contact Ian Edwards for details.