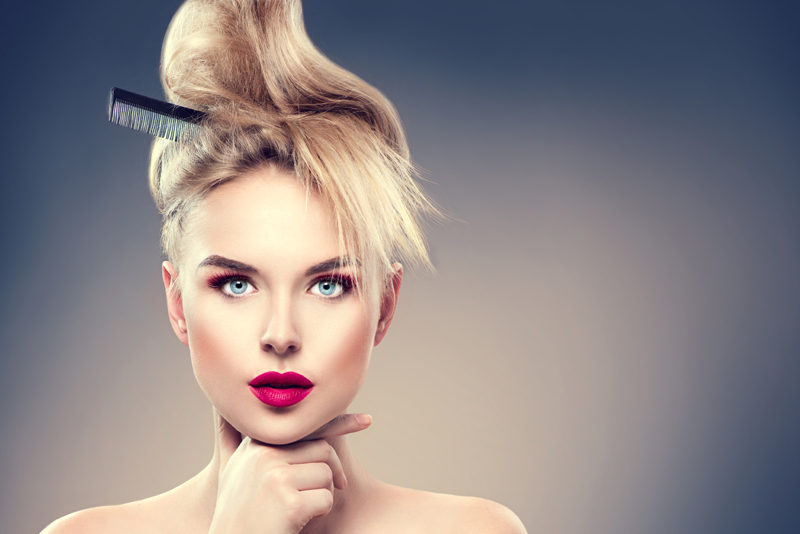 Eyeliner can be very intimidating to apply. It definitely takes a practiced hand. There are several different ways to wear eyeliner, some subtle, some more dramatic, but it is one make up essential that can be found in most women's makeup case because of the wonderful way it enhances your eyes.
Eyeliner has the ability to accentuate your eyes in many beautiful ways, whether you want a sexy cat's eye, want to elongate the eye, or define lifeless eyes, eyeliner, when properly applied can do all of this for you.
Eyeliner application does take some practice but is well worth the effort if you are looking for striking eyes. Many studies show that your eyes are the first thing people notice about you, so it's important to keep your peepers looking their best.
When applying eyeliner, you need a steady hand to keep your line as neat as possible. If you don't have a steady hand, I recommend propping your elbow on a vanity or counter so it stays put.
Next, select a good mirror with a light to put in front of you while you are working. Lean in as close to your mirror as possible so you can easily see what you are doing. Now lift you chin slightly while looking down and apply your eyeliner. This may take some getting used to, but it will give you your best application.
If you are using a pencil or liquid eyeliner, start at the inner corners of the eye and work your way out, however, if you are using shadow eyeliner, start at the outer corners and work your way in. When using eyeshadow for eyeliner, make sure to tap of any excess from the brush so it doesn't end up under your eyes, leaving you looking like a raccoon. If this happens, it is hard to remove, and sometimes you have to wash off your makeup and start all over.
Creating different looks is half the fun of wearing eyeliner.
To create a cat's eye, draw a line along your upper lashline and extend beyond the lashline giving it a little flick up at the outer edge, then line your bottom lashes, bringing the bottom line to meet with the top line. It will look similar to a sideways "V". You can also do a similar look by skipping the line along the bottom lashes altogether to create a very sexy siren look. This is my personal favorite.
For a more traditional eyeliner look, end the eyeliner where your natural lashline ends. Try lining both top and bottom lashes or lining only top or bottom. It's all about creating different looks and seeing what works best for you.
Play around with the thickness of the lines you create. For an everyday look, I recommend a thinner line, but for evening, go a little thicker, especially at the outer corners, but make sure you are gradually making your line thicker.
Applying eyeliner can be a little intimidating, but if you follow these tips and practice, you will get the hang of it and be a pro in no time.
Be sure to read my article on
Eyeliner Types
for more detailed information on the different types of eyeliner.
You Should Also Read:
How To Apply Smokey Eye Make Up
Eye Makeup Tips


Related Articles
Editor's Picks Articles
Top Ten Articles
Previous Features
Site Map





Content copyright © 2022 by Rebekah Mack Bono. All rights reserved.
This content was written by Rebekah Mack Bono. If you wish to use this content in any manner, you need written permission. Contact Katrina Simmons for details.