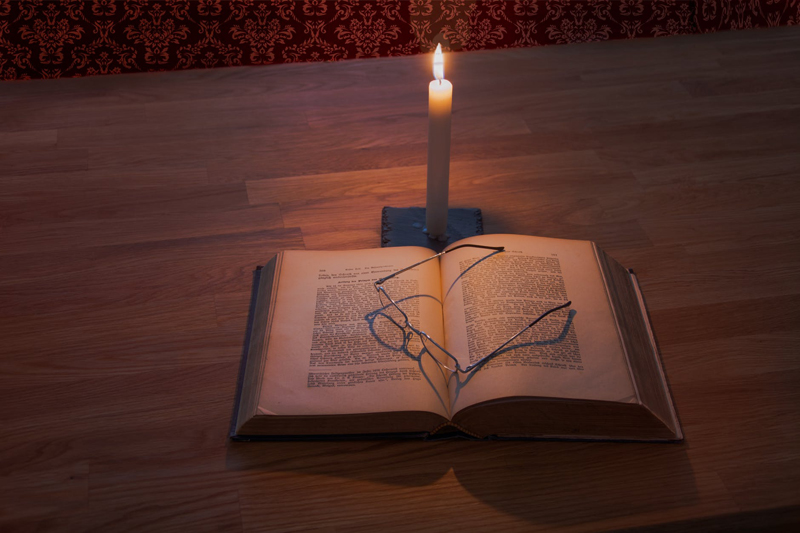 Oliver Tucker, aka Tuck, was a detective for more than fifteen years when he was shot and killed by an intruder in his home in the middle of the night. The next morning he became aware that he was dead because he could see his body on the floor in the hallway while he was sitting at his desk, dazed and confused.
He watched as the police processed the crime scene, but couldn't talk to anyone, even those who he knew well. His partner, Detective Theodore "Bear" Braddock took on the case of finding out who killed his friend. Bear and his captain determined Tuck was likely killed by someone he knew or it was a professional hit.
As Tuck looks into his own murder, he realizes that he can communicate with certain people such as Angel and Bear under the right conditions. He can also hear the conversations of others although they can't hear or see him. Both the hero and his loved ones are confused, but overjoyed, when they realize they can connect with him.
Although he gets frustrated at times, he also begins to make progress in finding the killer when he finds out Civil War graves may prevent a multi-million dollar highway project from reaching its desired conclusion.
Concerned that his wife might be the next victim, Tuck goes all out to try to solve his own murder.
Dying to Know (A Gumshoe Ghost Mystery) was written by Tj O'Connor, an international security consultant specializing in anti-terrorism. A second book in this new series, Dying for the Past, is set to release in 2015.
The author has created a unique new character and an amusing story that moves along right from the beginning. He doesn't skip a beat as he takes his characters back and forth between connecting with Tuck and not believing what is happening is real.
The characters seem true to life and appropriately developed for this type of story. Part of the fun is watching them try to figure out who is talking to them, and once they realize it is Tuck, how to continue the conversation as he flits in and out of their presence.
If you are interested in a light-hearted mystery story, check out Dying to Know and be prepared to thoroughly enjoy the ride.
A special thank you goes to Midnight Ink for providing a complimentary copy of this book for our review. If you are interested in purchasing a copy, you can pick up
Dying to Know (A Gumshoe Ghost Mystery) at Amazon.com
.
You Should Also Read:
Zero Separation Review
Yesterday's Echo Review
Wyatt's Revenge Review


Related Articles
Editor's Picks Articles
Top Ten Articles
Previous Features
Site Map



Follow @MysteryBooksEd
Tweet



Content copyright © 2021 by Edie Dykeman. All rights reserved.
This content was written by Edie Dykeman. If you wish to use this content in any manner, you need written permission. Contact Edie Dykeman for details.