Spanish Vocabulary. El ascensor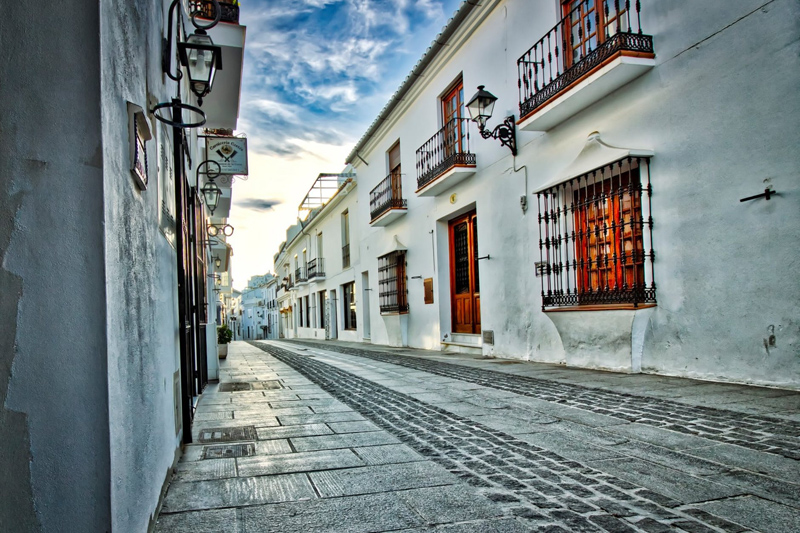 El ascensorListening file
: To listen to the Spanish pronunciation of "ascensor", click here:....
You can also click here to listen to the sound file, using your default browser:
Ascensor
.
Origins:
From Latin noun "ascensor, -õris"
English translation:
The lift (UK). The elevator (US)
The Spanish word "
ascensor
" is a masculine noun, so any article or adjective with this word must also be masculine. For example: (English translations (in blue) are literal, word by word, so you can recognize Spanish words and meanings)
El ascensor es muy viejo. (The lift is very old);
Este ascensor está sucio. (This elevator is dirty.);
Un ascensor pequeño es incómodo. (A small lift is uncomfortable.)
Spanish synonyms
(According to
WordReference.com
) for "
el ascensor
":
el montacargas ("goods lift" (UK); ("freight elevator" (US))
The definition of the Spanish word "montacargas", according to the Real Academia de la Lengua (www.rae.es) is:

Montacargas: "Ascensor destinado a elevar pesos." (Elevator / Lift destined for the elevation of weights.)

Rae.es is also defining the origin of this word "montacargas":
(De montar y carga, calco del fr. monte-charge). Very interesting, as it is a compound word, from "montar" and "carga", a copy of French word "monte-charge".


el elevador ("dumbwaiter", "hoist")
Definitions
: Both, Wordreference.com and Rae.es include very similar definitions. In short, we can say "un ascensor es…":
- Aparato para subir o bajar personas de unos pisos a otros de los edificios. ("System used to take people up and down from one floor to another in buildings.")
Examples:
- El ascensor está aquí. (The elevator is here.)
- Necesito usar el ascensor porque vivo en la octava planta.
(I need to use the lift because I live in the eighth floor.)
Uses and expressions
:
In Spanish, we use the verb "
llamar
" (
to call
) with "
ascensor
", same as in English:
"
Llamar al ascensor
". (To call the elevator / the lift.)
- Por favor, llama al ascensor. (Please, call the elevator / the lift.)
Listening file
: To listen to the Spanish words and sentences in this article,
click here
. (This link will take you to a video, so that you can read and listen to the vocabulary at the same time.)
Visit the Spanish Language forum at Bellaonline.com where you can exchange ideas and thoughts or ask questions. Click here to go to the forum post "Spanish Vocabulary - El ascensor"
You Should Also Read:
Spanish Vocabulary. Entrenar (To train)
Spanish Vocabulary. El siglo
Spanish Vocabulary. Medianoche (Midnight)


Related Articles
Editor's Picks Articles
Top Ten Articles
Previous Features
Site Map





Content copyright © 2023 by Angeles Fernández. All rights reserved.
This content was written by Angeles Fernández. If you wish to use this content in any manner, you need written permission. Contact Angeles Fernandez for details.