Hope - Religion's Most Useful Tool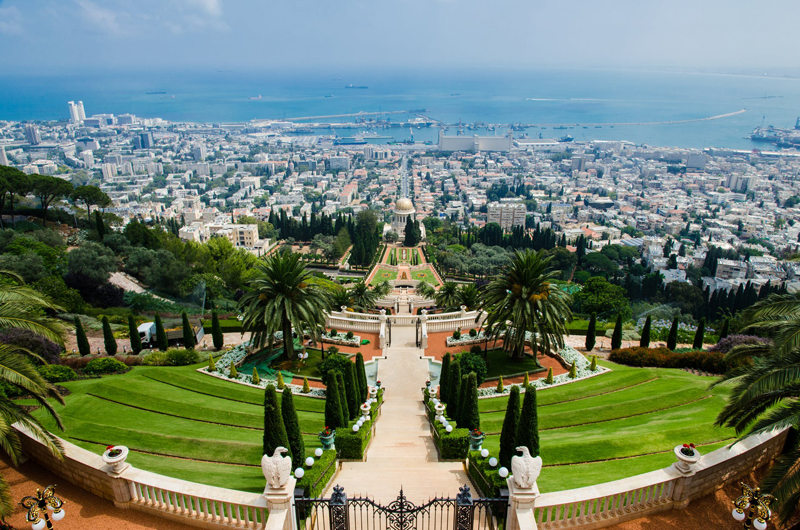 Is hope an artificial construct, just a placebo to get us through the dark places? Even if so, are we justified in using it anyway? Or is it, like placebos in general, a very useful tool for dealing with the changes and chances of this life?

Religion has always provided solace and fostered faith in success as yet unattained, allowing the faithful to continue working for change when signs of betterment are scarce. The Bahá'í Faith claims to be that source for this point in human history--not the first nor the last in a long chain of guidance from a single Creator.

The world is sorely in need of hope at the present time! Humanity has spread across the face of the planet and developed communication devices that keep individuals in touch no matter how far away they might be geographically. But this has good and bad aspects, since news media can feed us a daily dose of disaster, disease and discordance. It can be difficult to see beyond the mess of reconstruction.

Bahá'u'lláh, Whom Bahá'ís believe to be the latest in a long line of Teachers, taught that the purpose of religion was to assist mankind to develop not only virtues, but also an ever advancing civilization. Those Educators, Bahá'ís believe, have been many, but they speak with the same Voice: "The Manifestations of God are as the heavenly bodies. All have their appointed place and time of ascension, but the Light they give is the same. If one wishes to look for the sun rising, one does not look always at the same point because that point changes with the seasons. When one sees the sun rise further in the north one recognizes it, though it has risen at a different point." - 'Abdu'l-Baha in London, p. 66

"The aim of the prophet of God is to raise man to the degree of knowledge of his potentiality and to illumine him through the light of the kingdom, to transform ignorance into wisdom, injustice into justice, error into knowledge, cruelty into affection and incapability into progress. In short, to make all the attainments of existence resplendent in him....May the light of divine advancement shine upon you. This is the glory and progress of man. This is eternal life." - 'Abdu'l-Baha, Divine Philosophy, p. 111

Beyond the concept of one God and one religious book with many chapters, is the familiar promise that one day mankind will put away war and disease and ungodly acts. Bahá'ís believe this is the dawning of that promised time: "Great indeed is this Day! The allusions made to it in all the sacred Scriptures as the Day of God attest its greatness. The soul of every Prophet of God, of every Divine Messenger, hath thirsted for this wondrous Day." - Gleanings from the Writings of Bahá'u'lláh, p. 10

However, some assembly will be required. Just as in the past, God has provided the guidance and mankind must implement it. The reward is as promised before, "If a man become touched with the divine spark, even though he be an outcast and oppressed, he will be happy and his happiness cannot die." - 'Abdu'l-Bahá, Divine Philosophy, p. 56

Becoming spiritual in thought and action is the challenge! "Sincerity is the foundation-stone of faith. That is, a religious individual must disregard his personal desires and seek in whatever way he can wholeheartedly to serve the public interest; and it is impossible for a human being to turn aside from his own selfish advantages and sacrifice his own good for the good of the community except through true religious faith. For self-love is kneaded into the very clay of man, and it is not possible that, without any hope of a substantial reward, he should neglect his own present material good. That individual, however, who puts his faith in God and believes in the words of God--because he is promised and certain of a plentiful reward in the next life, and because worldly benefits as compared to the abiding joy and glory of future planes of existence are nothing to him--will for the sake of God abandon his own peace and profit and will freely consecrate his heart and soul to the common good." - 'Abdu'l-Bahá, The Secret of Divine Civilization, p. 96

Is change happening? Is it even possible? Yes. I have lived long enough to see amazing changes in attitudes and behavior across the planet and in my own neighborhood. Ideas that were quite revolutionary when I was in college are now acceptable. Social change which was unmentionable 50 years ago is now given casual lip service by advertisers and politicians. There is enough movement to support my hopes.

You Should Also Read:
How Faith Will Change the World
How to Keep Your Faith
Who Said That?


Related Articles
Editor's Picks Articles
Top Ten Articles
Previous Features
Site Map





Content copyright © 2022 by Cheryll Schuette. All rights reserved.
This content was written by Cheryll Schuette. If you wish to use this content in any manner, you need written permission. Contact Cheryll Schuette for details.