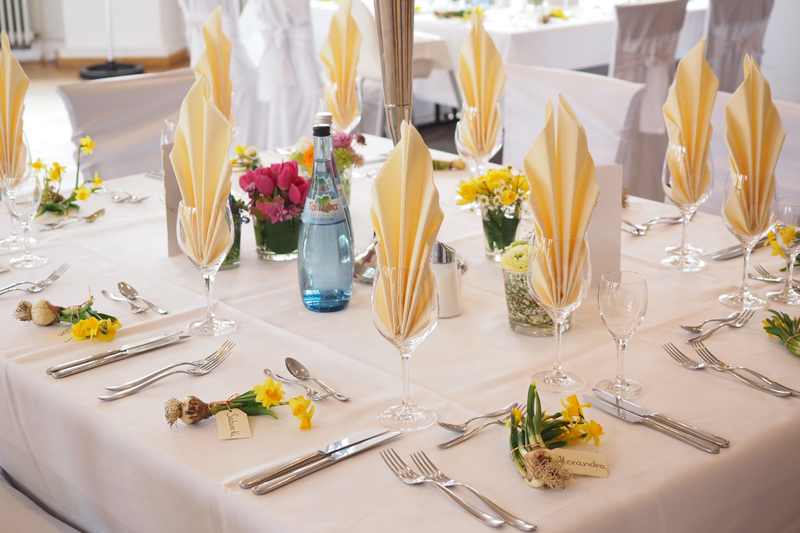 The samples available at Costco are practically a staple to those shopping in that gargantuan warehouse. Everyone enjoys a quick nibble on something new or comforting. There's a certain amount of consideration, however, which you need to display. Blocking the aisle or knocking over unsuspecting fellow customers is a no-no. Once you grab your sample (note the singularity there) move along, rather than cause a bottleneck. And most of all, be polite to the sample- swilling employees.

It's best to keep your cool rather than knocking over two retired people just so you can have a quarter of a dinosaur-shaped chicken nugget. Though you may love those heavily breaded, mouth watering prehistorical shaped animals, you aren't really considering buying them. We all know this. Best to be a little more patient and considerate of those around you. Look a little less desperate. The slower-moving customers will appreciate it.

You really don't want your cart and your derrier to block the entire aisle while you wait for a few veggie straws to be placed in a paper cup. Again, these crunchy yet rice cake tasting pieces are really just a novelty item. It is less than substantial. It's not like your hunger is going to be alleviated by this particular sample. So why are you stopping the flow of traffic with both your cart and your girth just so you can get a taste of something that you already know how it tastes?

It is not necessary to berate a 70 year old woman while she is cutting up a Hot Pocket into bite-sized pieces. Sure, we know you want the entire Hot Pocket to yourself but that's not the way it works. These are samples, after all. So while sweet Martha is cutting her samples into five equal pieces, it's not your job to complain about the small size. It's your job to be patient and wait. Once the item is cut up and placed in a paper cup, take just one. Rather than continuing to stand there, please hold on to your cart and walk away. You can nibble the sample and stroll at the same time.

Though touched on in the previous paragraphs, all you should ever take is just one sample. Sure the employee is nice and often times nearing retirement age, but that's not a reason to take advantage of them. Only take one sample. Just one. And if your little 5 year old Johnny wants one, and you aren't taking the last one, grab one for your tot as well. Showing up at the little cart with the little microwave and swiping four, five or six samples for you and your entire brood, thereby nicking all the available sampling inventory is just rude. Again, as stated in an above paragraph, it's not like you are going actually purchase the item, nor are you really that hungry or curious about what this sample tastes like. If you truly are that hungry, utilize the food court. Don't make one sample THAT important. We all know there's another cart of food to sample just one aisle down.



Related Articles
Editor's Picks Articles
Top Ten Articles
Previous Features
Site Map





Content copyright © 2021 by Lisa Plancich. All rights reserved.
This content was written by Lisa Plancich. If you wish to use this content in any manner, you need written permission. Contact Lisa Plancich for details.