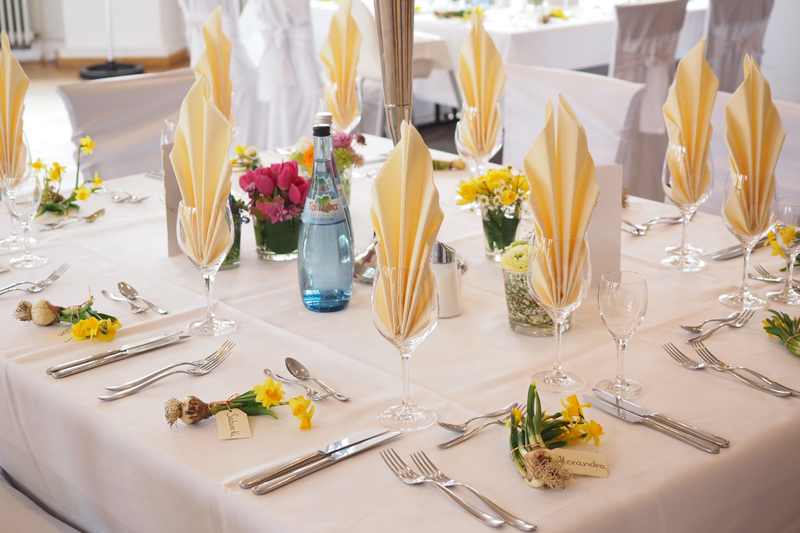 Working the small-talk circuit can be tough. Lots of little questions. Many little answers. Feigned interest in someone who may be quite boring. Difficult attempts to come up with ideas and questions and lines of interest for everyone around. For those who do it often, networking can borderline on the mundane. A virtual yawn-fest with little drinks and tiny appetizers coupled with small-talk does not always create huge excitement.

While some find networking boring, others believe that talking to strangers to be a mix of vexing intimidation, nerve-wracking jitters and just plain torture. Here are a few tips that apply perfectly for both camps. Networking is, after all, a perfect way to bolster business and get you and your company well connected.

First, try to be headline-savvy. Knowledge of current events can help bolster conversation. It's not like you need to grab a newspaper and read it cover to cover. A quick perusal of the msn.com headlines can be a great asset. You can also pull up the home page of your local paper of television station. While the bad news isn't something a total stranger (or you) may want to discuss, there are plenty of good things happening in the world. Good news relays good vibes and makes for good conversation. Now you're networking.

If you've opted to not check out the current events or didn't have time, try the good old fashioned school yard idea. Open with a hi. Tell them your name and ask theirs. Ask what they do and be interested in their answers. Be armed with a few work-related questions for them like how long they've been involved in their line of work, what brings them to the event and if they know others who are in attendance. you can then elaborate on those questions by asking how their work relates to the event, the area where you live, other companies who are represented at the networking event, their competition, etc.

Notice that the advice here is centering around the person you are talking with. You are asking them questions about themselves. You are not talking about you. Continue to ask about them. Everyone likes to talk about themselves. Display a true interest in what they have to say. This person may be a perfect link to a new contract. They may know someone who knows someone at a company you have been trying to get your foot in the door with for years. Only by asking them question will you know.

Finally, by all means listen. Display that eye contact. Smile at them. Listen to their responses to the questions they ask. By truly being interested you'll discover that this networking thing is really quite easy. Because much like most everything in this world, it's not about you.



Related Articles
Editor's Picks Articles
Top Ten Articles
Previous Features
Site Map





Content copyright © 2023 by Lisa Plancich. All rights reserved.
This content was written by Lisa Plancich. If you wish to use this content in any manner, you need written permission. Contact Lisa Plancich for details.