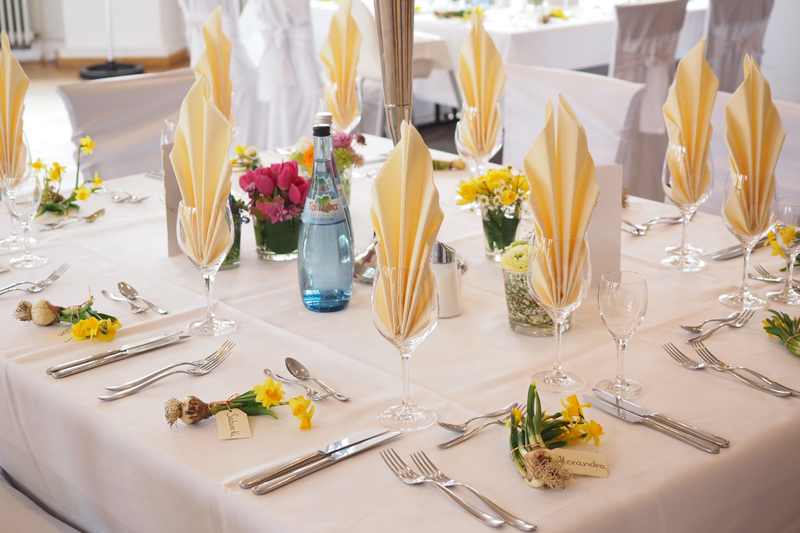 Working the small-talk circuit can be tough. Lots of little questions. Many little answers. Feigned interest in someone who may be quite boring. Difficult attempts to come up with ideas and questions and lines of interest for everyone around. For those who do it often, networking can borderline on the mundane. A potential yawn-fest, with little drinks and tiny appetizers, networking and small-talk does not typically garner huge excitement.

While some find networking boring, others discover it to be exhilarating. Many, however, believe that talking to strangers equates with a mix of vexing intimidation, nerve-wracking jitters and just plain torture. Here are a few tips that apply perfectly for all camps. Networking is, after all, a perfect way to bolster business and get you and your company well connected.

Sports, weather and celebrities are always great topics that interest everyone. The easiest piece of advice would be to figure out what interests the person to whom you are speaking with most and capitalize on it. Good piece of advice, sure, but how does one get there? The answer is easy, simply ask a question or two.

First step to manage is what I term the basic "Playing Nice in the Sandbox Method." This begins with a "hello", includes giving your name and asking theirs (so kindergarten basic, I know, but it works). After that, ask them another question. You can start with a question about the local sports team. Depending on the season narrow it down to the sport currently on people's minds. Is it Autumn? Talk football. Spring? Talk baseball. If they don't attend games, ask about any kids they have who play. It's pretty easy to go from there.

Keep in mind, this person has attended the same event you have. Their job for this particular time is much like yours: get to know people, find out about their business AND their interests. No one in the room is going to make this difficult for you. Everyone would very much like to fall into a little conversation that includes business, interests and hopefully some laughs.

After the conversation gets going, ask their opinions or more specific areas of their work while always relating the positive. Truly, being positive and considerate of the person you are speaking with is most important. If you meet an architect and your significant other works in construction, don't toss out how your spouse thinks architects can't really build. Or that they are big thinkers with no foundation. It's going to enamor you to them toward you or your company. While you may be conveying a little knowledge about this person's trade, you aren't being positive. Really, you aren't being kind.

Finally, by all means listen. Display that eye contact. Smile at them. Listen to their responses to the questions they ask. By truly being interested you'll discover that this networking thing is quite easy. Because much like most everything in this world, it's not about you.


Related Articles
Editor's Picks Articles
Top Ten Articles
Previous Features
Site Map





Content copyright © 2023 by Lisa Plancich. All rights reserved.
This content was written by Lisa Plancich. If you wish to use this content in any manner, you need written permission. Contact Lisa Plancich for details.