The Complete Aquarium Problem Solver!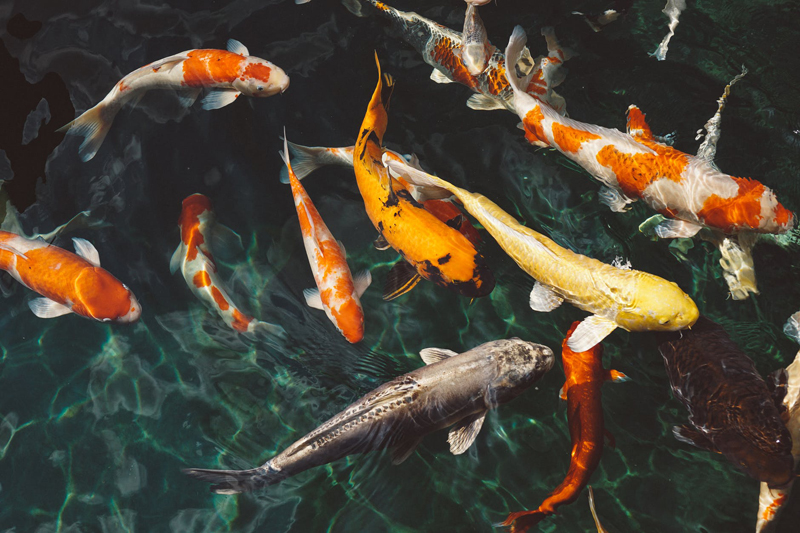 "The Complete Aquarium Problem Solver" has a lot of useful information and answers a lot of your questions when you are concerned about your fishes' health and the maintenance of their aquarium equipment!
This book is organized well for your trouble-shooting needs. You are guided through the flow charts, files, and fish disease photos at the beginning with "How to Use this Book", and gives an overview of some suggestions on how to be successful with your fish and aquarium by establishing your aquarium, early recognition of problems, not overreacting, check the environmental conditions first, act fast, read only the file you need, diagnose, medication and treatment, prevention is always better than the cure, learn from mistakes, and stay informed.
The "files" cover quite a few general problems, fish diseases, and several equipment problems. You look up the page number and read the helpful description. If it's not what you were looking for, you go back to the drawing board and check the flow chart, the file, and the page number. It may take a few tries, but in your efforts, you are gathering useful information that will come in handy later if not now. You will usually get to what you need to know!
Let me share a useful part with you about water changes because I know many of you readers have questions on this topic in relation to the health of your fish. It goes into detail starting with the fact that water changes should, of course, be routine! Well, this is because it is an important part of maintaining the essential water chemistry for your dear fish. You should do a 25% water change every two or three weeks. Most of us know this, but the devil is in the details, as they say! So, for starters, it helps if your bucket that you use for water removal and refilling has gallon gradations on it. This is useful because of the importance of this removal and refilling being consistent!
There are some steps in here that may seem obvious, but it's good to follow a detailed checklist until you can do this in your sleep because a slip-up on a step could compromise your fish's health! It's easy, fun, and very rewarding, but like many things that are worth doing, you have a little learning curve at first. For, example, you must be sure that before you make a water change that everything everything everything, and I do mean everything that you are going to use, has to be cleaned with hot, fresh water only (not with soap). Of course, you're going to use a water treatment to remove chlorine from the tap water.
I'll add that my opinion is that you definitely should let the water sit for 2-3 days before using it. This gets the chlorine out naturally and brings the water temperature to room temperature. It depends on what you are keeping your room temperature adjusted to at the time, though, and also, chloramine does not come out naturally - you have to get a water treatment that specifically removes chloramines from the tap water. (You have to read the label on the water treatment bottle carefully.) Many cities add chloramine to their tap water - especially in the winter - just contact your local water department and ask them.
Next, this wonderful book goes on to explain that the next step in the water change process is to use your siphon to clean the gravel. It is also noted that the new water should not only have the same water temperature, but also the same water density as the water you are replacing. Remember to check the filtration and give your fishie babies more aeration for a day or more after this lovely act of caring that you have provided for your little charges is completed!!!
There are some great and some creative suggestions for adjusting the temperature of the water in your aquarium. I'd like to point out that it is important to note that many problems are caused by heaters that are not working properly, room temperatures, or tank locations. So, if your water is too hot, one interesting suggestion is to close the curtains, turn off the tank light, unplug the tank heater and float plastic bags of ice cubes in the tank! Please be advised that this is only if the water becomes dangerously hot as in over 85 degrees fahrenheit and quick action is needed. You have to get the aquarium heater fixed within 24 hours!
One excellent suggestion if the water in your aquarium is too cold is to use layers of regular blankets around your aquarium tied on and then use plastic water jugs with hot but not boiling water to place in the tank after being rinsed, of course, and capped tightly. O.k., this is an emergency procedure, and we all hope we never get in that situation, but this book is full of good ideas - for common problems and also some like this for less likely situations. Winter time is when something like this might be more likely to come in handy.
Anyway, pick up this great book and give it a read! Someday, I hate to say it, but (knock on wood) most people - o.k. probably everybody is going to have problems with their aquariums, so this is just one more excellent book I'll recommend for you to add to your fish library! It's only 100 pages long and more of a reference book, so you don't even have to read every word the first time you look up something in it, unless you just want to! You may want to do just that!
You Should Also Read:
The Importance of Clean Water For Betta Fish


Related Articles
Editor's Picks Articles
Top Ten Articles
Previous Features
Site Map





Content copyright © 2022 by Mary Brennecke. All rights reserved.
This content was written by Mary Brennecke. If you wish to use this content in any manner, you need written permission. Contact Mary Brennecke for details.