Bahá'í Summer Schools and Retreats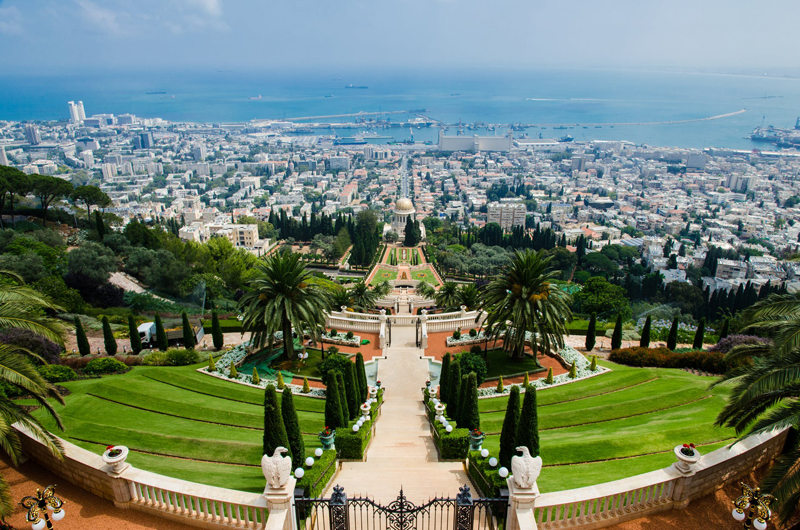 For a religious community as small and geographically dispersed as the Bahá'í Faith, the chance to meet their fellow believers is precious. Although the total number of Bahá'ís may be somewhere between seven and eight million, they can be found in every country and territory on the planet. They speak more than 2000 different languages, represent just about all the national and ethnic and religious communities, and all the age groups, as well.

Appreciating such diversity, however, can be limited by geographic circumstances. So getting together for conferences, schools, summer camps and retreats happens locally, regionally, nationally and internationally. These meetings might be only for a few hours or days, but they offer not only the chance to share an expanded community life, but also additional perspectives and consultation on study themes.

Referred to as Bahá'í Schools, most are not in permanent venues (only five in the United States) or offer year round activities. Nonetheless, they are popular and ongoing events eagerly anticipated from year to year. [There are Bahá'í sponsored educational institutions in other parts of the world where literacy, elementary, secondary, trade or college level schools are needed. More about them in another article.]

There are no clergy in this religion, so individual believers must take on many of the duties once performed by those specially trained individuals. This includes studying and deepening their understanding of the fundamental verities of their faith. It is a difficult set of tasks without a little help from friends! Schools provide that environment and impetus through devotional programs, study and recreation

These gatherings were originally for deepening religious understanding as well as community building, especially in the early years when few of the sacred texts had yet been translated and printed. What started in homes or borrowed spaces is intended eventually to grow into permanent institutions: "...The School can be an effective and attractive but simple and unluxurious center in which can be given courses specializing in the Bahá'í teachings on parenthood, family life and the upbringing of children; courses to train believers how to organize and conduct Bahá'í classes for children; courses for youth to deepen their understanding of the Faith and their devotion to Bahá'u'lláh; seminars and courses in which many of the questions that trouble and interest youth can be discussed and answered from the Bahá'í point of view; and courses that will prepare believers for pioneering and travel-teaching as well as any other courses for adults, youth and children suitable for a Bahá'í Summer or Winter School's sessions and weekend activities." - letter from the Universal House of Justice, February 22, 1978

Beyond servicing Bahá'ís and their families, the mission of Bahá'í Schools has expanded. Besides providing a venue to assist with the education of the Bahá'í community and those seeking an understanding of the Bahá'í Faith, programs addressing specific issues may bring together speakers and people interested finding ways to improve neighborhoods and build a peaceful world.

Here's a sample of themes in Bahá'í Summer School programs across the US this summer:

- Got Virtues? - adults & children in workshop format (Nebraska)
- Bring Forth Jewels from the Mine of Humanity (Maryland)
- Knowledge into Action - intergenerational learning (Colorado)
- Developing Neighborhoods into Vibrant Spiritual Communities (Washington)
- Pathways to Service/Revelation and Social Reality, a youth session (Oregon)
- Transforming Spiritual Ideals Into Human Reality (Wisconsin)
- Spiritual Solutions to Today's Problems (Mississippi)
- Families as Agents of Change (California)
- Environmental Stewards--Champions of Justice, a session just for tweens (Maine)

All of these schools provide for a wide range of learning modalities beyond lectures, such as, workshops, music, drama, visual arts, movement and community service. Most also include children's programs with the same themes as the adults, and there are often youth or tween sessions with topics and activities of special interest to them.

Oh. And food. I am very big on food, myself, and these schools do provide an amazing array of simple but delicious fare (special diets included). Housing will be spare, but adequate, and costs minimal as possible, with scholarships available.
You Should Also Read:
Review - Louhelen Bahá'í School
Importance of Education
Steps to Peace - Train for Virtues


Related Articles
Editor's Picks Articles
Top Ten Articles
Previous Features
Site Map





Content copyright © 2023 by Cheryll Schuette. All rights reserved.
This content was written by Cheryll Schuette. If you wish to use this content in any manner, you need written permission. Contact Cheryll Schuette for details.