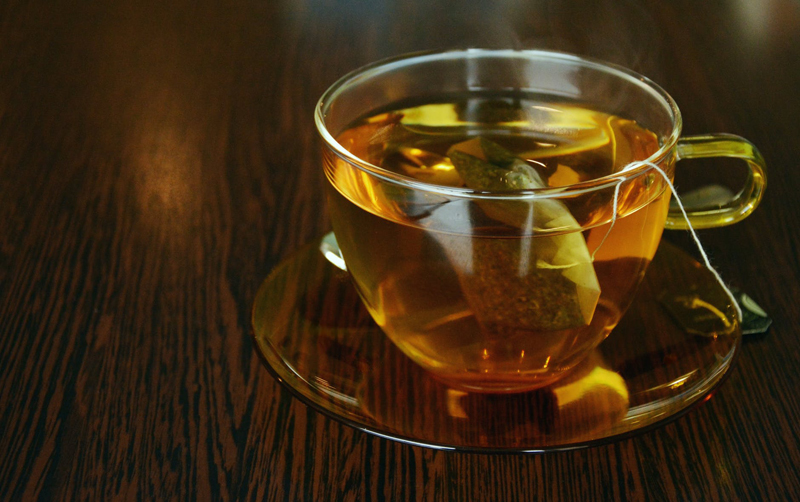 The Song of Tea

The "Song of Tea" is not a song at all; it is a poem with lyrical meaning. It is also a poem about a culture; a tea culture.

This tea poem is a story in itself. It was written in in Tang Dynasty (618-906 AD). It was written by Lu' Tong (or Lo-Tung or Lotung) Lu' Tong was a Chinese poet and artist. He was a religious Taoist. He was a devotee to tea and most of his life's work surrounded the love of tea.

Lu' Tong also became famous for his somewhat eclectic behaviors. By the age of twenty Lu' Tong went into "seclusion" . He quietly disappeared into the Shaoshi Mountains to study.

He refused to become an official rather wanting to stay a tea connoisseur. As he delved deeper into his studies, it actually brought him closer to the Imperial court itself. The emperor is said to have wanted Lu' Tong's incite on tea itself.

This would sadly prove to be his life ending fate. Lu' Tong is said to have studied the works of Ch'a-Ching by LuYu. His book published in 780AD. In Lu' Tong's mind he was the upper most tea master. He enjoyed his views and aspired to follow all of his works.

Lu' Tong was engaged with his society but still was sought after for his sage advice. He was always near the emperor now, and was given a gift of tea from a person of high rank within the Chinese Imperial Court itself. Lu' Tong was overcome with gratefulness and inspiration.

The tea gift was Yang-hsien tea. This tea had great ritual and ceremonial importance and was usually meant only for the emperor himself. It was of the best quality and was first flush and spring like yellow its nickname was "sweet dew".

Lu' Tong began to consume the tea but could not stop himself. He is said to have drunk it excessively. This is when he wrote the ever famous "The Song of Tea". In Lu' Tong's view this tea transformed him. He said it provided him with physical change. He felt sensations that altered his body and his mind. And now faced with the fact that he had not followed his mentor's writings he wrote on paper his feelings. His poem has been translated thousands of ways or even interpreted into paraphrases and other meanings; this is his poem:

The first bowl moistens my lips and throat,
the second bowl banishes my loneliness and melancholy.
The third bowl penetrates my withered entrails,
finding nothing except a literary core of five thousand scrolls.
The fourth bowl raises a light perspiration,
casting life's inequities out through my pores.
The fifth bowl purifies my flesh and bones.
The sixth bowl makes one with the immortal feathered spirits.
The seventh bowl I need not drink, feeling only a pure wind rushing
beneath my wings.

So one can see that Lu" Tong was not only drinking the tea excessively, one can also see why others would interpret this poem to have the meanings that one wanted. It is lofty in its poetry but simplistic at the same time.

In the year 835 AD the emperor tried to assassinate royal palace eunuchs(guards) and then the eunuchs fought back and overthrew the throne. They killed hundreds of officials and their families and friends. They also killed eleven ministers. The eunuchs gained control of the government. This is also where Lu' Tong's life abruptly ends. While there is confusion of the details of the exact way, where and who killed Lu' Tong it is during this incident that he had perished. It is said that he was also buried as if he were a pauper and was given no known notoriety. Ironically, this overthrow is sometimes called the "Sweet Dew" incident.



Related Articles
Editor's Picks Articles
Top Ten Articles
Previous Features
Site Map





Content copyright © 2022 by Mary Caliendo. All rights reserved.
This content was written by Mary Caliendo. If you wish to use this content in any manner, you need written permission. Contact Mary Caliendo for details.