Santos Cage Doll SVG Cut File - First Steps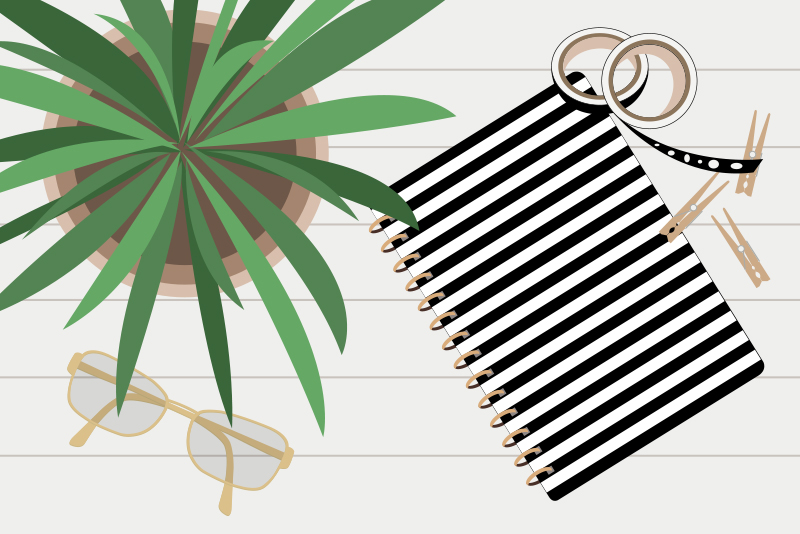 Now that I am on the altered art design team for The Robin's Nest company, ideas for SVG cut file projects have been swimming around in my head. One altered art project that seems to be very popular is the altered Santos type cage doll. So I decided to create my own SVG cut file.
I start with something that I had already created quite a while ago. When I first joined BellaOnline, I was asked to create a doll for a digital drag and drop game in our Games section. Here is the
result
. So what changes did I need to make for this doll?
If you take a look at caged dolls on Pinterest, you will notice that the doll's body stops at the top of the legs. The bottom half of the doll is the cage section, which can be anything from two simple circles supported by thin vertical pillars or an elegant "bird cage" type cage to a miniature theater complete with drapes and actors. Of those dolls that do have arms, some are jointed and some are fixed.
As the antique dolls were created by priests to be placed on altars in the home, their faces have a very angelic appearance. In the last few years, folk artists have created many renditions of these dolls with faces ranging from angelic to steampunk. I've even seen some Santos dolls with skeleton faces.
The characteristics that I wanted for my doll was the flat upper body, about .5 inch thick, in the basic hour glass female shape, jointed arms and of course the cage. Because many of these altered art doll artist display something on the floor of the cage, I decided to have only six vertical pillars, making the contents visible. The doll that I had in mind for the design team wouldn't have wings but of course, I would need to include wings in the SVG cut file for those art doll artists wanting their dolls to have wings.
As for the project for the design team, the Robin's Nest paper had lots of flowers, with stripes on the reverse side of the designer paper. Because of my love of china head dolls, I wanted to use a photograph of the head of one of my antique dolls for the face of the cage doll.
As you can see
, preliminary steps were to removed the bottom half of the paper doll. Before I use this as a guide for drawing the cut line in Illustrator
R
, I will enlarge it to the same proportions as the china doll head photo to make a 8 inch tall doll.
Copyright 2018 Adobe Systems Incorporated. All rights reserved. Adobe product screen shot(s) reprinted with permission from Adobe Systems Incorporated. Adobe, Photoshop, Photoshop Album, Photoshop Elements, Illustrator, InDesign, GoLive, Acrobat, Cue, Premiere Pro, Premiere Elements, Bridge, After Effects, InCopy, Dreamweaver, Flash, ActionScript, Fireworks, Contribute, Captivate, Flash Catalyst and Flash Paper is/are either [a] registered trademark[s] or a trademark[s] of Adobe Systems Incorporated in the United States and/or other countries.
Silhouette, Silhouette Studio, Silhouette Connect, PixScan, Silhouette CAMEOR and Silhouette Portrait are either registered trademarks or trademarks of Silhouette America, Inc. Product screen shot(s) reprinted with permission from Silhouette America, Inc.


Related Articles
Editor's Picks Articles
Top Ten Articles
Previous Features
Site Map





Content copyright © 2019 by Diane Cipollo. All rights reserved.
This content was written by Diane Cipollo. If you wish to use this content in any manner, you need written permission. Contact Diane Cipollo for details.