How To Cure White Spot On Fish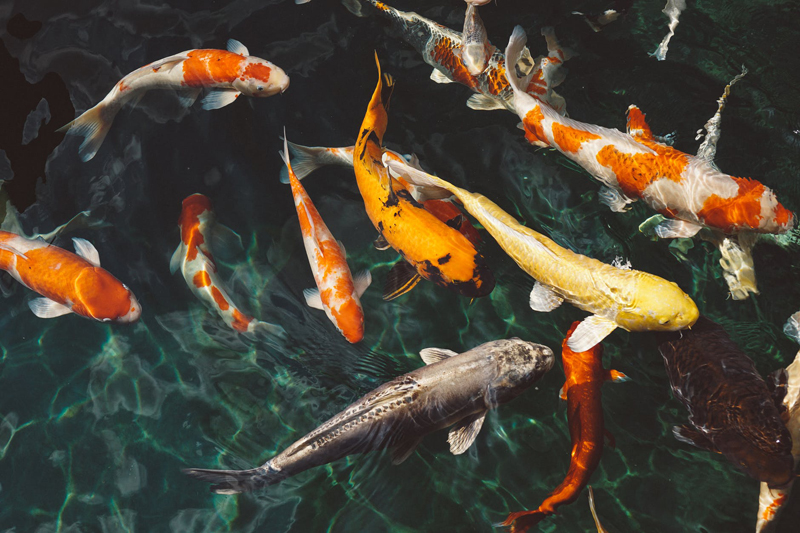 We love our fish and want them to be happy and healthy. Sometimes, unbeknownst to us as to why at times, they fall sick and we desperately try to heal them and save them for their sake and ours! They are our dear little fish who give us so much love and company and delight us with their adorable antics! We want them to stay with us and be a part of our lives as long as possible because they are so enchanting and have become such an intricate part of our lives.

One common disease is called "White spot" or "Ich". It is a parasite called Ichthyophthirius and can infect all kinds of fish and can be fatal if not treated. To identify white spot, you will be observing him for small, white nodules on the skin, gills, and fins. He will look like he has been dusted with salt.

At first, your fish will flash and rub against objects because of the irritation. But, then, if you didn't catch it at first, your fish will become lethargic and lie on the bottom of his tank.

A treatment plan has to be carried out over a period of time as the parasites come out from under your fish's skin and become free-swimming parasites.

You can buy ich treatment at your local petstore in the fish department. The treatment length depends on the water temperature. At 7 degrees centigrade (about 45 degrees fahrenheit - as it may be in a pond, for example), the treatment takes 6 weeks; at 25 degrees centigrade (about 75 degrees fahrenheit), the treatment takes a week. Slowly raising the temperature a few degrees above normal (to approximately 80 - 82 degrees F) works best.

An alternate treatment is the old-fashioned salt bath. You put your fish in a salt bath composed of 1 - 2 grams of salt per liter of water. The water must be monitored during the treatment process because there could be loss of filter activity.

The good news is that it is thought that fish who survive an attack of ich have an increased immunity against future attacks!

The bad news, on the other hand, is that if the same fish are in stressful conditions - such as poor water quality - after this happens, then the ich (or white spot) can come back and re-infect either its host or other fish! So, take good care of your babies so they, hopefully don't get it again, for goodness sake! That's a lot of stress on them and you! White spot is most often brought into the tank on new fish or plants, so please quarantine them first!

It is also found to be true that some survivors of an ich or white spot infection can still carry the parasite in a latent stage at protected sites such as the base of their fins or the gills. So, prevention is the key. Keeping your water conditions perfect and very clean keeps the fish from being stressed and thus less chance of disease. Have your water change routine and appropriate feeding schedules in place after you have set up your tanks with the correct amount of water and number of fish in a community that is meant to be together in the same tank! Have all the necessary filtration equipment and maintain it regularly. Consistency of care and observation are key practises to maintain fish health and prevent disease.

After all, these little guys and gals are part of our family and dear to our heart! They depend on us to take care of them and they love us for it as we love them in return for all the peace and tranquility and magic they bring into our lives as they swim around in their own little happy environmentally safe ecosystem that we create for them!









You Should Also Read:
The Importance of Clean Water For Betta Fish


Related Articles
Editor's Picks Articles
Top Ten Articles
Previous Features
Site Map





Content copyright © 2022 by Mary Brennecke. All rights reserved.
This content was written by Mary Brennecke. If you wish to use this content in any manner, you need written permission. Contact Mary Brennecke for details.