Bullying, Kids and Asthma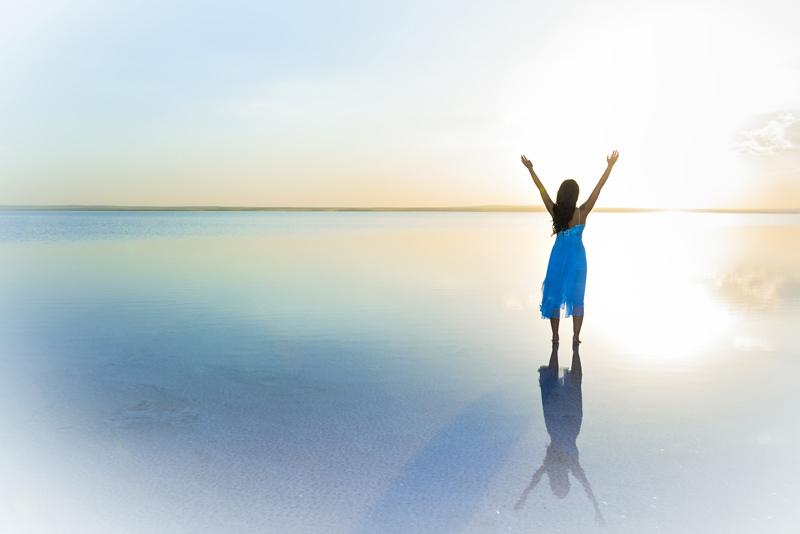 Kids who have asthma and/or allergies tend to be bullied more often by their classmates. Let's take a look at what bullying is and the signs your asthmatic child may be the victim of bullying.
What is Bullying?
According to Stopbullying.gov (see link at end of article for more information), bullying is defined as "unwanted, aggressive behavior among school aged children that involves a real or perceived power imbalance. The behavior is repeated, or has the potential to be repeated, over time."
It should be noted that bullying doesn't only happen at school with school-aged children, but can take place anywhere at any time with people of all ages.
Forms of Bullying
The most typical forms of bullying can include any or all of the following:
Physical:
can include hitting, pushing, shoving, kicking or fighting.
Verbal:
may include name calling, gossip, spreading rumors—all of which can also be done online (known as cyber bullying).
Relational:
typically takes the form of the exclusion of someone from their peer group.
Reactive:
a former victim of bullying begins to bully others.
Statistics for Kids with Food Allergies and/or Asthma
According to the Allergy & Asthma Network Mothers of Asthmatics (AANMA), about 10-15 percent of the 6.8 million children with asthma report being bullied, while 30 percent of those with food allergies report being bullied.
Risk Factors Becoming a Victim of Bullying
A child can become the victim of bullying for several reasons, including being obese or underweight, having a physical trait or chronic illness, etc. Bullies tend to victimize another due to any actual or perceived difference.
Signs Your Child is Being Bullied
Your child may hesitate or be afraid to tell you he/she is being bullied; however, there are some signs you can watch for:
• Your child may be sad, upset, withdrawn or anxious.
• Your child is having trouble sleeping and/or having frequent nightmares.
• You may notice a loss of appetite and/or unexplained weight loss.
• You child may have unexplained injuries.
• Falling grades, loss of interest in schoolwork or not wanting to go to school.
• A sudden loss of friends and/or avoidance of social situations.
• Feelings of helplessness and/or decreased self-esteem.
• Self-destructive behaviors: running away from home, harming themselves or talking about suicide.
• Feeling sick: headaches, stomach aches, dizziness, general aches and pains.
• Your child may avoid taking asthma and other medications, or avoid carrying an inhaler and emergency medication, which can lead to further asthma exacerbations and serious asthma attacks.
What Can Parents Do?
The best thing you can do, as a parent, is to stay involved with your kids and keep the lines of communication open with them. You can ask them about what happens at school each day, how are classes going, how is lunchtime in the cafeteria going, etc.
The goal is to get them talking about their experiences and feelings.
If your child is being bullied, contact the school administrators (or admins where the bullying is taking place) and let them know about the problem. Another thing you can do is to help your child establish a bond with a trusted adult at school who can act as someone to turn to for help or advice.
Finally, make sure that your child maintains his/her asthma maintenance plan. Be sure that your child takes his/her prescribed asthma medications as directed, avoids all known asthma triggers and carries/uses their rescue inhaler and/or emergency medications when needed.
What Can Schools Do?
Schools can also play an active role to prevent bullying by:
• Establishing a zero tolerance policy for bullying of any type.
• Educating staff and students about asthma and allergies, their triggers and what to do in case of an asthma or allergy attack.
The goal is to ensure that your child does not become the victim of bullying in any form. The best thing you can do is to be aware of any changes in your child's physical/emotional/mental well-being and keep the lines of communication open between you and your child. Quick action can help to stop bullying before your child suffers permanent harm. Finally, maintaining your child's asthma regime helps to keep his/her asthma controlled, which may also help to cut down on bullying.
For more information on bullying, please visit
Stopbullying.gov
: https://www.stopbullying.gov.
Check out
Asthma's Nothing to Wheeze At!
for asthma maintenance travel tips and more!
Now also available on Amazon
Asthma 's Nothing to Wheeze At!
You Should Also Read:
Asthma Back to School Tips
Childhood Asthma Risk Factors
Proper Inhaler Techniques for Children


Related Articles
Editor's Picks Articles
Top Ten Articles
Previous Features
Site Map



Follow @SherryAsthma
Tweet





Content copyright © 2023 by Sherry Vacik. All rights reserved.
This content was written by Sherry Vacik. If you wish to use this content in any manner, you need written permission. Contact Sherry Vacik for details.