Asthma Back to School Tips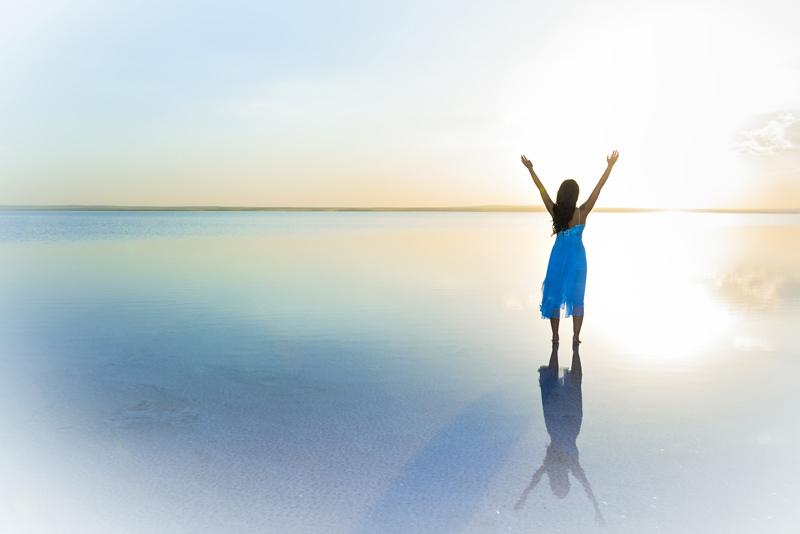 Heading back to school, after summer vacation, can be an exciting and hectic time for you and your kids. The kids need supplies of all kinds, along with new clothes and shoes, so you are in a flurry of preparations getting your family ready for the new school year. Along with buying supplies and clothes, be sure to help your asthmatic kids get ready for the new school year.
Parents and kids are anxious and nervous about the start of a new school year. Intense emotions, such as anxiety, fear or nervousness can make asthma flare and/or become worse. Studies have shown that incidents of asthma do increase when kids head back to school.
Classrooms & Asthma Triggers
What causes the increased number of asthma flares or asthma attacks? In addition to intense feelings making asthma worse, your school is filled with many asthma triggers. Classrooms are typically full e full of asthma triggers that can send an asthmatic kid into symptom flares or asthma attacks.
Common classroom asthma triggers
Animal dander:
from classroom pets and/or on students' clothing
Chemicals:
used to clean the room and building, hairsprays, perfumes
Dust & dust mites:
in carpeting and upholstered furniture
Foods:
students with food allergies or sensitivities will be exposed to those foods at school
Mold:
from leaky water pipes and windows in classrooms and/or the entire building. Mold is also found in shower stalls and other damp places.
Exercise:
physical education classes and sports can bring on exercise induced asthma.
Germs & viruses:
students are together with other students in small classrooms which can increase the spread of germs and viruses, such as colds and flu. These can be very dangerous illnesses for asthmatic kids.
Back to School Tips
Reading that list is a bit intimidating, but there are steps you can take to keep your kids safe when they head back to school.

Checkup.
Schedule a checkup with your child's asthma healthcare provider. Your doctor will check to see if your child's asthma has gotten better or worse, and will then assess the need for any medication changes or additions. This is important for your child, as asthma is an incurable disease, but one that can be managed with proper care and medications.

Letter and action plan.
Ask your doctor to write a letter listing your child's asthma triggers and any activities your child should avoid. Also, ask your healthcare provider to write an action plan for your child to follow when having asthma symptoms. Be sure to copy the letter and action plan, giving your school one copy for their records, and keep one copy at home in case the school misplaces these documents.

Healthcare & medication help.
If you and your family lack health insurance, and your child needs asthma medication, there are places where you can get help. Check out the link at the end of this article to another BellaOnline Asthma article that covers this topic. With help, your child can have his/her asthma managed and under control, and can go on to have healthy, active, fun school year.

School rules.
Be sure to follow school rules with regards to asthma medication that may be used at school. Some schools allow students to carry emergency medications with them at all times, while other schools keep medications in the health office, with specified staff available to administer the medication. So, be sure to know the school rules in order for your child to avoid any problems when needing asthma medication at school. At the end of this article, you can find a link to The Center for Health and Health Care in Schools. The link will take you to a page listing state policies for the administration of medications in school. However, be sure to check with your own school and school district regarding local policies. One more note, be sure to keep all medications in their original prescription containers, and ensure your child's name is clearly seen on each label.

Visit school.
It helps to visit your child's school to meet the staff who will be in charge of any health care and emergencies that take place at school. Be sure to discuss your child's asthma and asthma triggers, and talk about possible solutions to avoid problems during the school day. Also, talk with school officials and teachers as to how an emergency would be handled. It is important to make sure your school has all necessary contact information in order to reach you and your doctor in case of emergency.

Flu shot.
Be sure you and your family are vaccinated against the flu. Influenza is dangerous for asthmatics, and having the flu shot can help to keep you and your kids safe from catching the flu, and even helps to lessen the severity of the flu if you do get sick.

Knowledge and planning.
Talk with your kids to make sure they know and understand what to do in case of any breathing problems, including asthma flares and attacks, when they are at school. This will help to keep your kids from panicking in the event of a problem, and might help to avoid a full-blown asthma attack. Knowledge and planning are key to your kids' safety and health.
These six tips can help you and your child manage asthma and avoid sick days from asthma problems. Asthma is manageable, and asthmatic kids can have a great school year, too. Help your child to have a safe, fun and productive school year with these back to school preparation tips.
Here are a couple of links for more information about going back to school with asthma and obtaining medical assistance without insurance--just copy and paste these web addresses into your browser to find further information.
Assistance with medical costs
—this link leads to another BellaOnline Asthma site article: https://www.bellaonline.com/articles/art57842.asp
The Center for Health and Health Care in Schools
—this link leads to a place off of BellaOnline's website—it is a list of states and their policies for students and medications: https://www.healthinschools.org/issue-areas/other-school-health-issues/school-health-services/medication-management/state-policies-on-administration-of-medication-in-schools/#sthash.OUASO7di.dpbs
Please check out my new book
Asthma Tips & Advice
Now also available on Amazon
Asthma Tips & Advice
You Should Also Read:
Childhood Asthma Risk Factors
Assistance with Medical Costs
Flu Shots a Must for Asthmatics


Related Articles
Editor's Picks Articles
Top Ten Articles
Previous Features
Site Map



Follow @SherryAsthma
Tweet





Content copyright © 2022 by Sherry Vacik. All rights reserved.
This content was written by Sherry Vacik. If you wish to use this content in any manner, you need written permission. Contact Sherry Vacik for details.