The Importance of Being Oxygenated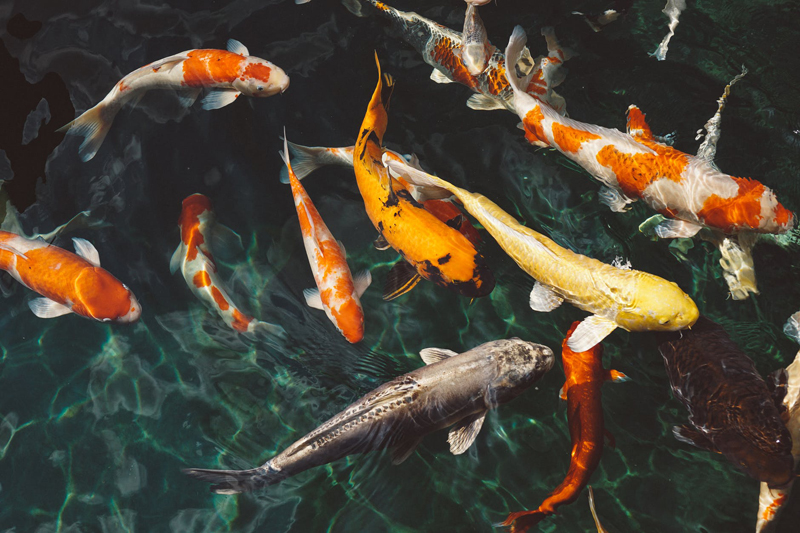 Just like in the wild, our pet fish need oxygenated water to live. Like in the articles below, that describe a travesty that is happening in the Salton Sea, something similar can happen in your aquarium if not cared for properly. At the Salton Sea, for example, it is documented how the tilapia fish are dying off from lack of oxygen in the summers.

In your aquarium, your fish need oxygen because it is vital to their health! A consistent water temperature is important because fluctuations in temperature can stress your fish and this is the beginning of a downhill spiral to disease, treatment, and then either death, or the rest of the fish's life being a constant watching for the disease to return and be retreated. Poor little guys! It's our responsibility to take care of them by making sure that the water temperature is at the correct temperature for the type of fish you are keeping. Cooler water can hold more oxygen than warmer water can. It can help to keep the temperature at the desired level by keeping the tank out of direct sunlight, for one thing. You can also reduce the electrical equipment that you use, such as lights, if necessary; and if absolutely necessary, you can even make use of a chiller to keep the water temperature just right. Keep in mind that water that is too warm can encourage the growth of algae. The main thing is to know what the recommended water temperature is for the specific species of fishes you are the adoptive pet parent to! You need to check on this basic need of your fish before you bring them home. Everything has to be all set up and ready for them first. : )


You will also need to have the appropriate water filtration system set up and ready for your new little fishie babies. With cleaned, cared-for water filters, you should have water flowing to create the necessary oxygenation of the water for your fishes. You'll need to check and clean your filters on a routine basis to ensure their proper function to induce necessary oxygenation for your beloved fish.

In addition to the two above suggestions, keep the water clean so the bacteria in the dirty water will not be consuming all the oxygen that your fish should be getting! Also, be sure to keep your filters clean not only to unclog them, but to keep them clear of any medications you may have administered to your fish. This will allow your aquarium to have a bacterial balance since there are beneficial bacteria needed to complete the nitrogen cycle.

Remember to not put too many fish in your tank because, once again, you will have way too much bacteria and this time they will be feeding on the fishes' waste and thus consuming the fishes' oxygen that your fish need. Test your water often with a test kit for oxygen levels. It should be between 5 and 7 ppm.

Live plants create oxygen and beautify your aquarium and your fish will love them! It's a beautiful way to add oxygen for your prized fishies! An air pump with an airstone can help add oxygen, but don't use too many of these with plants because they remove carbon dioxide that the plants need. (Providing turbulence to the water with the use of a pump or an air supply can increase oxygenation of water.) One airpump with an airstone is good and looks nice, too. Fish love them - it's practical and entertaining for them at the same time!

We all need oxygen and so do our fish! Everyone take a deeeeeeep breath and let's all say "Oooooooooooooooohm" together! We'll all breathe a little easier knowing our fishy friends aren't "floundering" as they swim around in their little oxygenated paradises!













You Should Also Read:
Dead Fish Wash Up on Shores of Salton Sea
Only Hundreds of Rotting Tilapia Left On Sea's Shores
The Importance of Clean Water For Betta Fish


Related Articles
Editor's Picks Articles
Top Ten Articles
Previous Features
Site Map





Content copyright © 2022 by Mary Brennecke. All rights reserved.
This content was written by Mary Brennecke. If you wish to use this content in any manner, you need written permission. Contact Mary Brennecke for details.