Queen Elizabeth II - Diamond Jubilee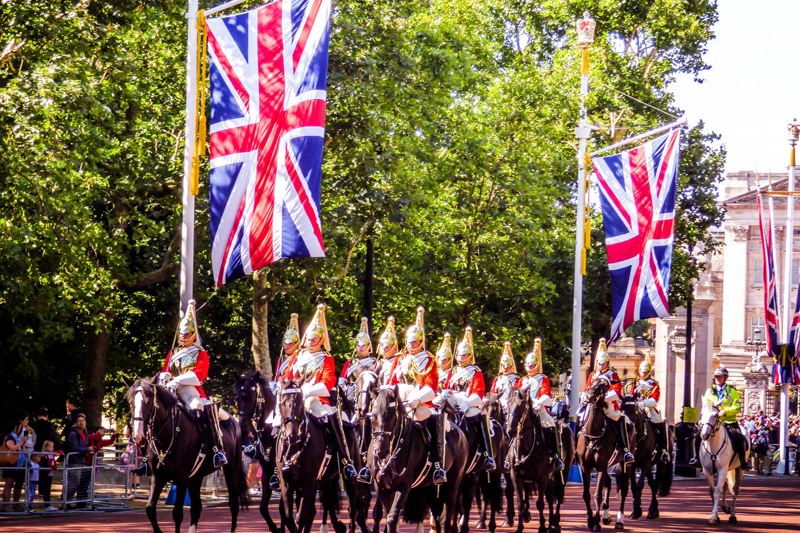 Elizabeth has held the English throne longer than any monarch apart from Queen Victoria, who reigned for sixty-three and a half years. Victoria was another woman who once she ascended the throne saw her role as a lifelong duty. Having spent sixty years on the throne Queen Elizabeth celebrates her Diamond Jubilee in 2012. An extra Bank Holiday to celebrate the Jubilee on 5 June is one of many ways the British people are marking this auspicious occasion.
Queenship is a unique job, one that Elizabeth II came to by circumstance as much as birthright. When Elizabeth was born – between the two great world wars on April 21 1926 – there seemed little likelihood that she would end up on the throne. Her uncle - who held the title King Edward VIII for under a year - was in line for kingship and it was assumed that his children would be next in the line of succession. When Elizabeth was ten her uncle took the unprecedented move of stepping down from his role to allow him to marry the American divorcee Wallis Simpson. The result - Elizabeth's father became king and Elizabeth knew that one day it was likely that she would rule the nation. Yet had Elizabeth had a younger brother he would have taken precedence over his sister – this law of succession changed in 2011, meaning that the first born child of the William and Kate - Duke and Duchess of Cambridge - male or female, will be first in line to the throne.
Elizabeth's father was thrust into monarchy on the brink of the Second World War. The film
The King's Speech
, with a star-studded cast headed by Colin Firth as the reluctant king, provides a wonderful snapshot of this time of change for the Royal Family, the country and the world.
Elizabeth's father, King George VI, was only 56 years old when he died. Elizabeth was just 25. Her father was born in the nineteenth century, the Victorian era, and lived through two world wars. Elizabeth came to the throne after World War Two and was to rule over a changing and prospering queendom. Her husband, Prince Phillip, is Duke of Edinburgh and they have four children – Charles, Anne, Andrew and Edward and eight grandchildren.
I would recommend the 2006 film
The Queen
as a way of getting an insight into one era of the life of this amazing woman. The film, with Helen Mirren as Queen Elizabeth and Michael Sheen as Tony Blair, starts shortly after Blair came to power and focuses on the royal and political reactions to the death of Princess Diana.
I remember the Queen's Silver Jubilee in 1977 – street parties, huge celebrations in London, memorabilia (I was the proud owner of a large commemorative coin) and a huge feel-good factor. 35 years on the Queen's Diamond Jubilee once again heralds a year of celebration.
You Should Also Read:
The Royal Wedding - William & Kate
Princess Diana
Queen of Puddings


Related Articles
Editor's Picks Articles
Top Ten Articles
Previous Features
Site Map





Content copyright © 2022 by Asha Sahni. All rights reserved.
This content was written by Asha Sahni. If you wish to use this content in any manner, you need written permission. Contact Sarah V Monaghan for details.