Anima, Animus - Dream Interpretation, Archetypes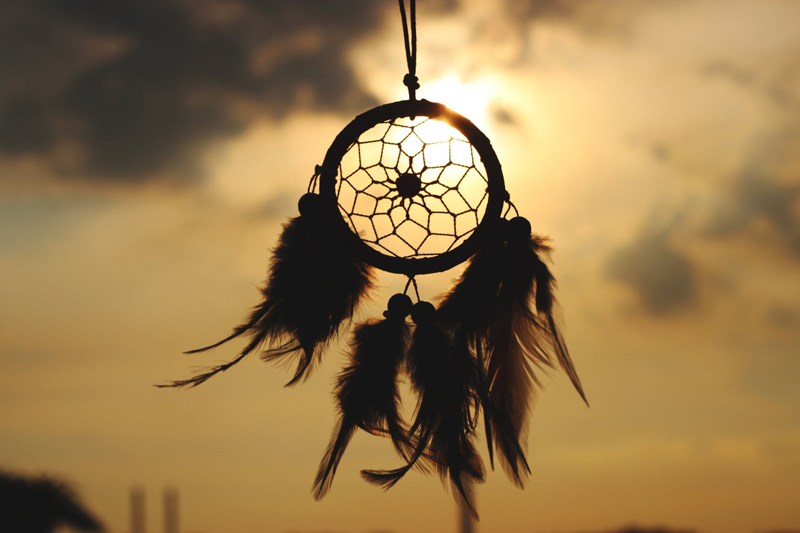 In the past month, I have received a number of requests for dream analysis which have all had the uncanny similarity of being anima/animus dreams. I always pay attention when events like these happen because it is usually a signal from the universe that this is a timely topic. Given that, I will devote the next two or three columns to the subject of the anima/animus.
In Jungian dream interpretation, dreams oftentimes serve as markers for psychological development. Jung believed that people underwent four major stages of development in a process he called individuation--the process of becoming an autonomous personality yet still a being connected with the whole of humanity.
One of the stages that people go through, according to Jung, is the process of anima/animus integration. It is one of the most important stages, yet often times one of the more difficult to process. Perhaps one reason it's so difficult is because many people don't even know what an anima/animus is! I certainly had no clue as to what either were until I began doing serious Jungian study work.
Anima/animus are masculine and feminine monikers for the unconscious. For men, this unconscious is called the "anima". For women, the unconscious is called the "animus". For both, they represent that part of the psyche of which we are largely unaware, yet which, until integrated and accepted into our being act much like the Wizard of Oz--the figure behind the curtain that one cannot see, but which guides our lives for better or worse.
The anima and animus both have positive and negative aspects. Whether they are assisting us or sabotaging us largely has to do with our relationship to the opposite sex, usually the opposite sex of the first parental figure we came into contact with. The more difficult that exterior relationship, the more difficult our relationship with our interior selves.
It is the interior self that we often forget, thinking of ourselves in terms of body image only. We self-identify as "male" or "female" based largely on the form we inhabit. We forget that we are complete beings, beings of masculine (active) and feminine (receptive) forces. This forgetfulness can be over simply stated as the "unconscious". The anima/animus is key to not only remembering our Self, the true Self, but is key to gaining independence, power, and creating better relationships with the inner and outer worlds in which we live.
Next week, we'll go into the details of the animus, the male unconscious in the female psyche. We'll talk about what it is, how it acts, and how to tell when it is showing up in your dreams.
Until next time, sleep well and dream out loud!
*~Aisling Ireland~* is an ordained Spiritual Counselor providing dream interpretation and Tarot readings. To make an appointment check out her website at:
web.mac.com/aisling.ireland
You Should Also Read:
Major Archetypes and the Process of Individuation
Summary of Jung's Psychology
Jung's Archetypes


Related Articles
Editor's Picks Articles
Top Ten Articles
Previous Features
Site Map





Content copyright © 2019 by Aisling Ireland. All rights reserved.
This content was written by Aisling Ireland. If you wish to use this content in any manner, you need written permission. Contact Lori Chidori Phillips for details.