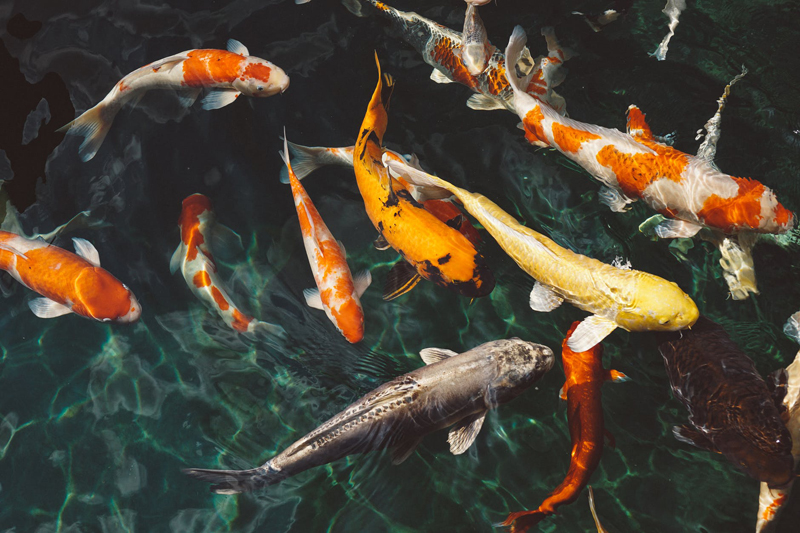 Stress can cause heart disease in fish as it can in humans. One of the main factors is stress. How can you reduce stress on your fish?

One cause of stress on your fish can be elevated levels of ammonia, nitrate, and nitrite. Continued high levels can contribute to chronic stress if it doesn't outright kill your fish. pH levels that change suddenly will cause instant crisis-level stress and if these pH levels continue to be consistently high, your fish may not be able to adapt to the continual stress. If you have pH changes of more than 1.5 points below or above the recommended levels for the type of fish you have, your fish won't be able to survive in this stressful environment forever.

A constant temperature at the prescribed water temperature for the type of fish you have is more important than many people realize. You will see a decline in the health of your fish over time if you cannot control the water temperature in your fish's environment. The recommended maximum water temperature fluctuation in a 24-hour period is only 1 degree. Fluctuations in water temperature can be caused by things such as: room temperature, lights, and equipment.

Another major contributor to stress happens if you don't have enough hiding places in the aquarium for your fish. A good rule of thumb is that you should have two hiding places for every fish in your tank. If not, aggression kicks in since your fish cannot get away as they could in the wild. Bullying starts and injury follows - creating an emergency level of stress. If you overstock your fish tank, you will induce a multitude of stressors all at once by this single act. You will create water pollution, oxygen depletion, and harassment by bullying.

Medications in the water stress fish, so it is imperative that you use a hospital tank whenever administering medicines to sick fish. Your fish must have a separate hospital tank prepared in advance and your fish have to be removed and kept in their own hospital tank in order to be treated for illness.

Furthermore, remember that when you adopt a new fish, he has just been through a traumatic experience from the breeder's to the pet store and then to your home. You have got to keep in mind that he or she will be experiencing changes in diet, changes in temperature, pH, salinity, and the condition of the water during transportation and holding. So, what can you do, you say, in order to give them a loving , healthy welcome home and give them the best chance at a long, happy life with you in their forever home? Let your new fish get used to his surroundings by quarantining him when he first arrives to his new home with you. Make sure you feed your new fish appropriately. Fresh food is a must. A variety of the appropriate foods is a must. A diet of old, stale flake food is a sure way to cause chronic stress that will result in disease and death. Feed your fish humanely and thoughtfully with a variety of dry, freeze-dried, fresh, and frozen foods specifically designated for the type of fish for whom you are the pet parent.

Give your new fish extra time and be as attentive as you can in order to eliminate stress from his life. The return on your investment will be in years of love and the appreciation of the joy of caring for some of nature's most amazing living beings who have become the littlest members of your family!





You Should Also Read:
The Importance of Clean Water For Betta Fish


Related Articles
Editor's Picks Articles
Top Ten Articles
Previous Features
Site Map





Content copyright © 2023 by Mary Brennecke. All rights reserved.
This content was written by Mary Brennecke. If you wish to use this content in any manner, you need written permission. Contact Mary Brennecke for details.