Seedling Tomatoes in Containers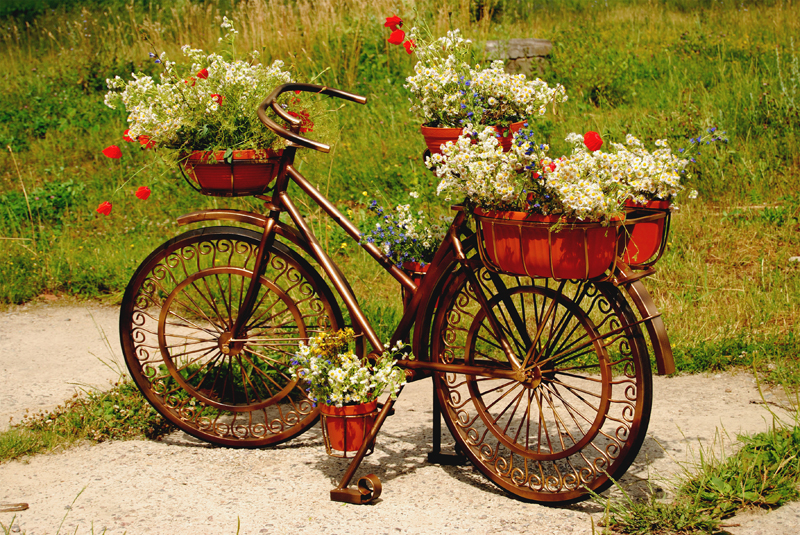 A freshly picked tomato, ripened on the vine by the warmth of the sun and in your garden container is like holding a piece of heaven in your hands and it's instant salad for the barbecue! And what is good about it all is that tomatoes are easy to grow if you adhere to some sound basic principles. There is a formula and if you stick to it then you just cannot fail. If you break the rules, well then, each one you break will take you further away from being able to harvest your own crops.

As with all gardening, planning and preparation is well repaid, so read on and set yourself up for success.

Essentially tomatoes are warm weather crops and they need the right soil, feeding, light and sun and watering schedules for best yield and harvesting.

CLEAN CONTAINERS are a must, scrub them out if they have been used for other crops or flowers, and soak them in white vinegar water for a couple of days to be sure that all is well. To allow for good root development needed by tomatoes, your containers should be deep (at least 2 feet) and about 1 ½ feet wide. Plastic pots are not my choice but any right-sized container will do as long as drainage is good. A good sized pot will also give you space to add a support to prop up the plant as and when needed.

In another article in this tomato-growing series we will talk about growing tomatoes from seed, but for now, for the quick impatient and easy-does-it container gardener, I think you should buy your seedlings from a reputable source so that you get to planting them straight away.

CHOOSE YOUR SEEDLING preferably in its own plastic pot, though you could also go for a tray of seedlings if you plan to plant more than one tomato bush. It should have nice dark green healthy-looking leaves (no yellow leaves at the bottom of the plant). If there are any then do not hesitate, choose another plant or do not buy one just because you are there and may be impatient to get started. Your efforts will be well rewarded only if you start off with the right stock, no compromises.

The seedling is ready once it is about twice the height of the pot (or seedling tray) and this will vary so just use your judgement. The soil should be moist (which tells you that the nursery cares for the seedlings for sale) and there should be a clearly marked label noting the variety of plant. Often these come with instructions written on the back – good for a quick reminder.

PREPARE THE SOIL, a very important step as you want your tomato to grow easily and quickly without difficulties which can be avoided by good soil management on your part. Having set up your container properly (position, drainage holes, correct potting/compost soil mix), dig it over with a small hand spade or for to make sure the top 12 inches (30 cms) or so of soil is friable and crumbly and loose. Dig it round the whole of the surface of the pot. Adding some low nitrogen fertiliser and a scant handful of bone meal will be good for feeding your seedling/s.

REMOVE and PLANT the tomato seedling/s. First place the seedling pot into your container to make a kind of template. Then remove this, take out the plant carefully with minimum disturbance of the stem and roots and place it straight into the hole you have just made in your container. Don't pull the plant out of the pot. It should come out quite easily if you just hold the pot up-side-down so that it all sort of falls out. Do not yank it out, gently does it. Having put the seedling into the hole, readjust the soil around it, press lightly and, as I often say, "put it to bed nicely."

WATER the planted seedling well, and you can add a bit of mulch on top if you like (not stones, something like peanut shells or bark is better) and there you are, the start of your crop which, depending on which variety of tomato you choose, will give you something to eat within 45 to 90 days. When watering in future, also water well so that the roots get a drink; take care not to surface water because you are in hurry or something.

FINAL TIPS include being a tidy gardener, use plastic drop sheets around your container (plastic liners you get at the nursery or newspaper will do) so that any soil spills are easily cleaned away. Stagger your planting so that your plants will fruit at different times and give you an on-going supply and then plant around three pots per person (allows for healthy appetites, good cooking and sharing and all and all). Finally, enter into your gardener's diary your schedule for watering and feeding and checking your tomato plants as they grow. Of course, as a finally final action … you can plan a dinner party or a picnic to show off your produce!

What do you want your container garden to do?



Related Articles
Editor's Picks Articles
Top Ten Articles
Previous Features
Site Map





Content copyright © 2023 by Lestie Mulholland. All rights reserved.
This content was written by Lestie Mulholland. If you wish to use this content in any manner, you need written permission. Contact Lestie Mulholland for details.