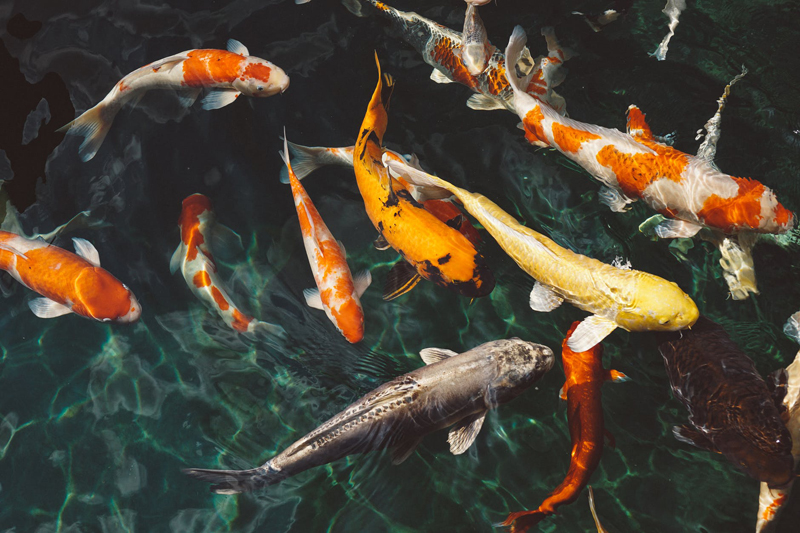 Water pH plays an important part in water quality in an aquarium. What is pH? It is the measure of acidity or alkalinity of water. A pH reading of 7.0 is neutral, a pH reading higher than 7.0 is alkaline, and a pH lower than 7.0 is acidic.

Let's talk about the freshwater aquarium. Although you have looked up the perfect pH for the type of fish you have: an even, consistently constant pH is more important. The correct pH for the species of fish you have is critical, but if you allow that pH to fluctuate, then it is actually more dangerous to your fish than having the pH be slightly off and yet keeping it constantly at that pH. This is because many times, your fish can adjust to a different pH; but cannot adjust to a continuously changing pH.

It's all in the water. The water you use in your aquarium can buffer, or resist, changes. This is why you will want to begin with a hardness test on the water you use for your fish to swim in. If when you test the hardness of the water you will put into your aquarium, you get a reading of 4 - 6 dH, that will usually work for you to keep your pH at a constant level. Lower than this, and your pH will probably be buffered to a lower level and this will not be acceptable.

Your aquarium water usually will keep your pH level even and stable because of partial water changes that you do and also your routine aquarium maintenance, such as cleaning filter pads and vacuuming the substrate.

If you find that you need to raise the pH of your tap water because it is not naturally at the appropriate level, there are products you can buy to accomplish this. (See below for one possible suggestion.)

In the case that you may need to lower the pH of your local tap water, you can use a product called "pH Down", but first you need to get a Tap Water Purifier to remove the buffering ions from your tap water. This will take out the salts and minerals from your tap water that buffer the water.

Your routine maintenance of your aquarium is the best way to keep your pH on an even keel and your fish healthy and happy as a clam!




You Should Also Read:
The Importance of Clean Water For Betta Fish


Related Articles
Editor's Picks Articles
Top Ten Articles
Previous Features
Site Map





Content copyright © 2018 by Mary Brennecke. All rights reserved.
This content was written by Mary Brennecke. If you wish to use this content in any manner, you need written permission. Contact Mary Brennecke for details.