Friedrich Kekule and the Benzene Ring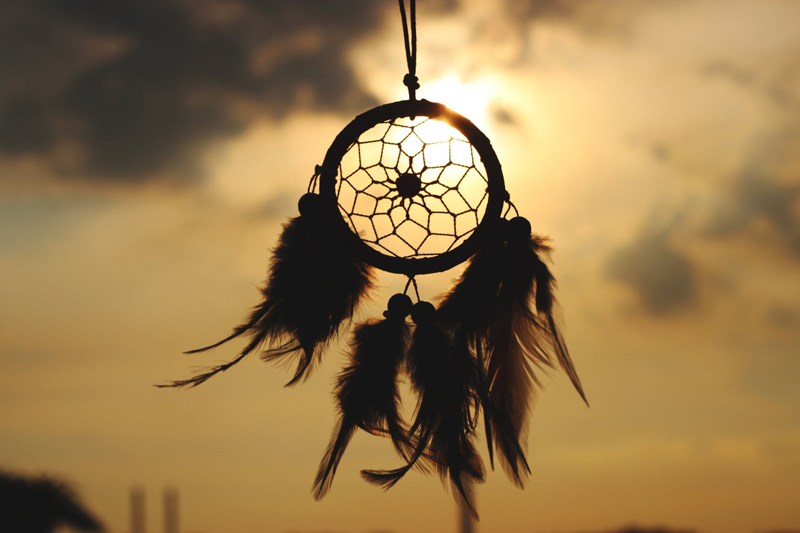 He was not a brilliant chemist nor was he an exceptional teacher, yet Friedreick Kekule is credited with making one of the more amazing chemical discoveries of the time. How did he do it? Through what he called 'a waking dream.'
Kekule was originally a student of architecture but in 1850 he, along with the famous chemist Justus von Liebig, testified at the murder trial of a young maid accused of killing her mistress by setting her body afire. Initially, it was thought that the death of the woman was caused by 'spontaneous combustion' which occured by the victim drinking too much alcohol. Liebig testified that the woman would have died of alcohol poisoning well before she could have drank enough to make her flammable.
Kekule then testified, positively identifying a distinctive ring found in the maid's possession as being the same ring which belonged to the dead woman. What was so distinctive about this ring? It was an unusual design: one of two snakes biting their own tails.
This design would, years later, show up in Kekule's own life. At Kekule's time, scientists believed that the structure of atoms was 'unknowable' as they believed that anything which acted with atoms created a reaction thereby keeping the atomic structure in constant flux. Kekule, however, doubted this hypothesis and spent years studying chemical structure. The exact nature of the structure eluded him until one evening when he let his conscious mind go and allowed his unconscious to take over.
Kekule claims that he stopped writing and dozed off to sleep. He saw atoms whirling and dancing before his eyes. The atoms then began to reassemble themselves into long rows that seemed to move about in a snake-like motion. As he watched the snake dance, the vision progressed until the snake formed itself into an image he had seen years before at the 1850 murder trial: the snake devouring its own tail.
Kekule states that he awoke as if struck by lightning. He realized in a flash that the problem he had worked on for years had been solved not by studying, but by the serendipitous intervention of a dream.
The snake biting its tail is an ancient symbol of alchemy known as the 'ouroboros'. An image of it as well as an image of the chemical structure of benzene can be found about mid-page of the site listed here: https://www.fortunecity.com/emachines/e11/86/l-hand13.html
Kekule is not the only person to have found the answer to a vexing question in his dream. Writers and artists often speak of dreaming lyric, plots, and images while sleeping. You too can use the unconscious for problem solving. Think of the unconscious as a vast library filled not only with forgotten personal memories, such as Kekule's memory of the ouroboros ring, but with forgotten bit of wisdom from humanity as a whole. To access this library, simple program your thoughts before you go to sleep. Think of the problem you need solved and tell yourself: "I will dream of the answer to this tonight."
Don't be discouraged if the dream you have doesn't appear to answer your question. You may need more time or you may need to look more carefully at the dream. Remember, dreams speak the language of symbols. The structure of benzene is not literally an ouroboros as you can see from the images cited above. However, the ouroboros does symbolically represent the structure of benzene rather nicely--at least it did to Kekule.
This brings us to another important point. Symbols have universal meanings and personal meanings. Dreams are messages from you to you so they will use a symbol in a manner that is consistent with your association with it. When looking for the meaning to your dream, always start with the personal--like Kekule did.
As always, sleep well and dream out loud!
*~Aisling Ireland~* is an ordained Spiritual Counselor providing dream interpretation and Tarot readings. To make an appointment check out her website at:
web.mac.com/aisling.ireland
You Should Also Read:
Ouroboros
The Ourobors ~ A Personal Symbology
The Left Hand of the Electron--The Eureka Phenomenon


Related Articles
Editor's Picks Articles
Top Ten Articles
Previous Features
Site Map





Content copyright © 2023 by Aisling Ireland. All rights reserved.
This content was written by Aisling Ireland. If you wish to use this content in any manner, you need written permission. Contact Lori Chidori Phillips for details.