Powered by Imagination, Not Batteries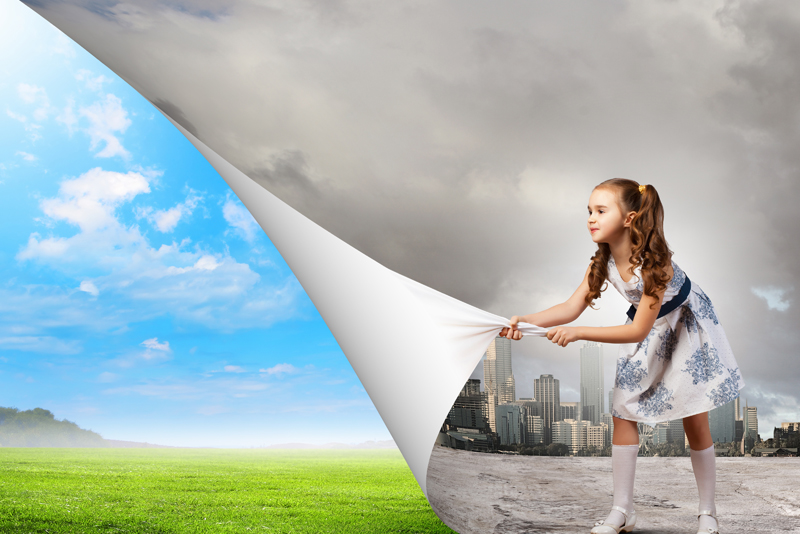 Until I had my daughter (she's 18 months old as I write this) I really didn't know much about the state of toys today. I mean, I knew that the characters had changed since I was young. Dora the Explorer, Spongebob Squarepants and Blue's Clues are plastered on everything. That I knew.
But it wasn't until I started actually shopping for toddler toys did I realize the state that the toy industry was in. Even the simplest of toys take batteries. Everything takes batteries! Ok, maybe not
everything
, but you really do have to search for basic non-electronic toys.
I recognize many toys from my own childhood, like the chatty phone or that floppy-eared dog you pull on a string. The modern-day versions all have flashing lights and electronic sound effects. I'm not anti-technology by any means, but does this really make for a better toy? What happened to letting children develop their imaginations?
And to stay on topic, what about the environmental cost of these extreme use of batteries?
Batteries (single use and rechargeable) can contain a number of toxic components, such as mercury, nickel metal hydride, silver, lead acid and nickel cadmium.
Over the past couple of decades, the composition of batteries has been changing to become less toxic. For example, since 1984 the amount of mercury in single-use batteries has been reduced significantly, making them less of an environmental hazard. Even so, you should still properly recycle your batteries rather than let them end up in your local landfill. Many of the compounds in batteries can be reused.
Contact your local municipal office about where you can drop off used batteries. You usually can't just put them in your blue box. I know that some major home improvement stores (like Home Depot and Canadian Tire) have drop-off boxes in their stores for spent batteries.
If your children are anything like mine, they have about a 45 second attention span and need lots of toys to keep them amused through the day. That can add up to a LOT of batteries. Try using rechargeable ones. I have found they work quite well in any devices that doesn't require a great deal of power (like a toy with a small light or sound effect). Have a few extra on hand so that you have minimal "down-time" while they recharge. Rechargeable batteries are still hazardous and should be recycled properly when their life is over.
Or even better, try to find toys that are powered only by your child's imagination. Better for your child, and better for the environment.
You Should Also Read:
It's Just the Right Thing to Do
Compact Fluorescent Light Bulbs


Related Articles
Editor's Picks Articles
Top Ten Articles
Previous Features
Site Map





Content copyright © 2023 by Terri Paajanen. All rights reserved.
This content was written by Terri Paajanen. If you wish to use this content in any manner, you need written permission. Contact Farjana Amin for details.